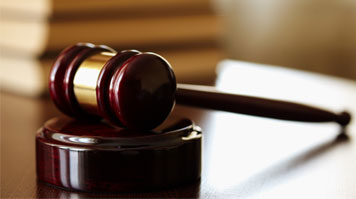 A moot is a legal debate acted out in a courtroom usually involving a hypothetical case, meaning law students can practise and develop their skills
Taking part in one can be a vital tool in helping students develop their skills in a pressurised yet safe environment. The Department of Law at LSBU recognises this and actively encourages students to take part in external Mooting competitions.
"I've taken part in mooting since my second year," says Thomas. "In the internal competition, I won through three rounds to reach the final. It was held in the Supreme Court and judged by Lord Kerr, a Supreme Court Justice. My team-mate and I won the competition, and I was named top scoring mooter, which was fantastic. I'm currently through to the second round of the Oxford University Press mooting competition as well – it's all fantastic experience."
I took part in the Internal Mooting Competition last academic year. I went as far as the final which was held in the Supreme Court and judged by the Supreme Court Justice Lord Kerr. I lost that round, but in fact I won an incredible experience I will never forget.

Alexandra Varga
Top of page