MSc International Business Management student, Miriam Vasconcelos , Marketing Intern for LSBU Croydon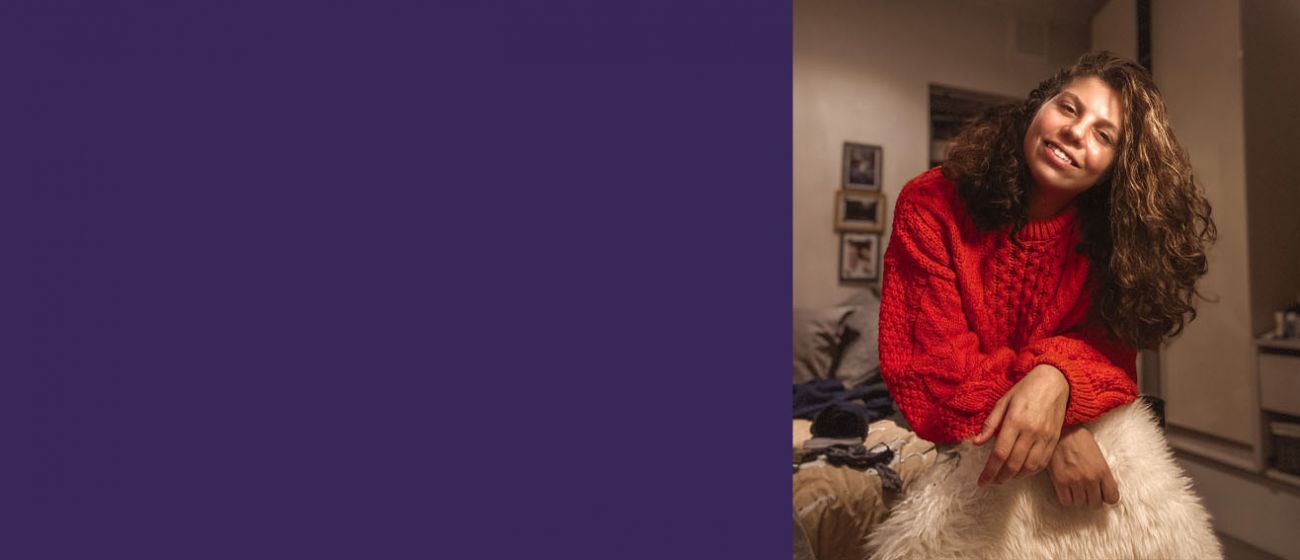 Miriam Vasconcelos, BA (Hons) International Tourism Hospitality and Leisure Management graduate and current MSc International Business Management student, shares her experience of studying at LSBU and starting a Marketing Internship at the new LSBU Croydon campus.
What drew you to LSBU?
The location. Being in Central London helped me a lot with work and studying. I worked full time whilst studying. It helped me get to Waterloo and Covent Garden quickly to start a shift. Also, LSBU's values of equality, diversity and inclusion aligns to my values.
What do you enjoy about your course?
I am enjoying the multicultural dimension in the class of both lecturers to peers. Everyone has different backgrounds and experiences in their lives around university. Back in 2015, when I was studying my undergraduate degree, the fact that LSBU attracted students from around the world was a major selling point for me.
What is life at LSBU like for you?
I enjoyed the simplicity of starting: the whole process of application and enrolment was incredibly easy. I thought I would not be able to start uni when I wanted to, but LSBU made it possible. There was so much help available too, especially during year 2 and 3 of my first degree. The Wellbeing Team was also so supportive.
How did you find out about the Marketing Internship with LSBU Croydon Campus?
During the final year of my undergraduate degree, I was tagged in a post about the role on LinkedIn by LSBU Employment. I called them and told them I was interested in the Data Entry role that was advertised. Later that day I met with Tara and Nicole from LSBU Employment and signed a temp contract. They were so friendly and I really loved the experience. I then joined their job list and later applied for the role of Marketing Intern with LSBU Croydon.
How were you successful in getting the Internship?
I received a phone call letting me know that my application was received and that the Marketing Manager for Croydon wanted to have an interview with me. I had to prepare a presentation about Adult Nursing Courses at LSBU for the new campus and present to the board. I did a lot of research ahead of the interview and presented a good presentation. The day after that I was signed to be with LSBU Croydon for a 5-month Internship.
What does your role as Marketing Intern involve?
My role involved a lot of research and creative thinking. Along with my 3 other colleagues, we were responsible for LSBU Croydon's information point. This meant answering public enquiries about the new campus location, courses available and entry requirements. We developed marketing strategies to promote LSBU Croydon, we conducted social media marketing research and came up with tactics to create more brand awareness.
Due to Covid-19, the information point had to close. I came up with a solution for us to continue doing our job and suggested creating an online event. We created the event content and social media messages around it. Running this project has been a great experience which helped me know for sure that my skills are strongly suited to the Project Management field.
Do you think your course has helped you during your Internship?
Yes, I believe that for a person whose first language is not English – like myself - working with the public and other stakeholders would have been incredibly challenging if I didn't have my degree at LSBU. Throughout my academic years I had to learn how to conduct presentations and how to communicate in a clear way in English, whilst learning the academic skills I need, too.
What advice would you give a prospective student?
Don't be afraid of being "new to" or "too old to" study. If there is anything that we can do forever it is to learn and LSBU is the right place to help you with that. You will learn a lot, not only in classes but with the rest of your life around education. Outside of the academic elements of my course, the main skills I've taken from studying at LSBU are respecting deadlines and time-management skills. The skills you develop here are useful for the rest of your life.
Search stories
Categories