Mat Smith, Alumnus, BA Hons Business Administration and Information Technology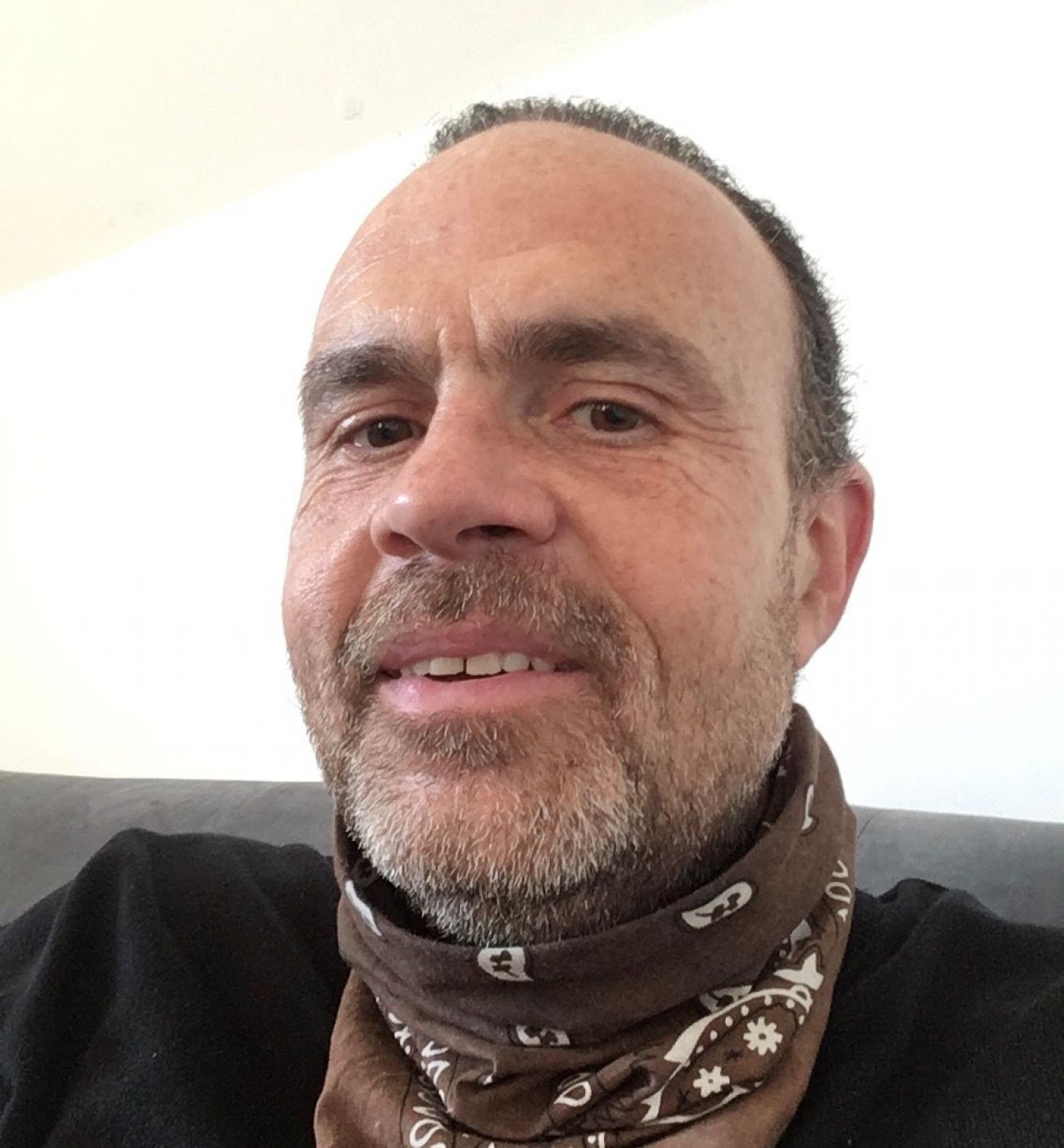 "We need to get better at recognising prolonged grief and giving people the support they need"
Mat Smith (BA Hons Business Administration and Information Technology, 2002) is currently working on a PhD at Nottingham University, drawing on his own experiences of trauma to explore the common but poorly-understood phenomenon of "prolonged grief".
My first year at South Bank, I was the antithesis of the model student. I'd been in social and community work since I was 19, doing long and often anti-social hours. Suddenly, at 25, I had this freedom. The first year was one long drinking session and I came close to being kicked out. That was when I realised I had to wind my neck in and get it together and start studying properly.
I came out with a double first. Given where I'd come from, it felt like nothing short of a miracle. I'd failed English and maths at school, dropped out of sixth-form and spent too much time running with the wrong crowd. But there were some amazing tutors at South Bank - my supervisor, Colin Knapp, Roger Smith, who became Dean of the faculty, Gloria Gordon, who's still at the university now and Xristine Faulkner were all outstanding. I really owe them a lot.
The plan was to start my own business after graduating. That didn't work out! Instead, I decided to go travelling. It felt like everyone else had been everywhere and done everything, and I'd done nothing. I'd always wanted to go to Egypt so I started there. Then I went to Mexico. I ended up staying for four years, teaching English and learning Spanish in Mexico City, and travelling around that huge, diverse, incredible country.
It took my Dad's death for me to start facing up to my issues. I came back from travelling to care for Dad after he was diagnosed with a terminal illness. When he died, I realised I needed to focus on my career again so I did a masters, this time in Critical and Cultural Studies at Brighton. Then I disconnected again and went off travelling some more. Over the years I'd spent a lot of time exploring religion, philosophy and spirituality. But what I began to see was that I was always looking for answers outside myself, rather than looking within.
The turning point for me came on Remembrance Sunday 2017. It was a bitter November day and I remember spending the whole of it inside, watching the service from the Cenotaph on the TV. It had such a profound effect on me, I didn't know how I was going to get through it. The next day, I hit rock bottom. Eventually I got myself up and out and on a train to Brighton. I remember walking down to the seafront from the station, looking up at the sky and listening to the birds. I sat on the beach and watched the sun go down and saw a beauty in nature I hadn't appreciated for a long time. I really believe it was that sunset that saved my life.
Prolonged grief is an umbrella term for lots of different conditions that affect people in many different ways. Essentially, though, it means that the grief remains unreconciled - that the individual affected can't process or accept the loss. In my case, it was triggered by the loss of my mother when I was 18. I didn't get any help or support and to be honest I probably would have pushed it away anyway. After that trip to Brighton, I finally went into therapy, well into my 40s. That helped me to see that all my restlessness, the endless flitting from one thing to another, was me running away from myself, trying to put barriers between me and my own condition. Finally, I had a diagnosis and that helped me to see that this wasn't just something I had to live with, just the way I was - it was something I could understand and start to work through.
We tend to think of trauma as wholly negative, but it can manifest in positive ways too. That unprocessed grief led me into drinks, drugs and petty crime but it also led me to travel and have some amazing experiences, and to study as well.
With my PhD, I'm hoping to really used my personal experience. One of the outputs will be a case study, in which I plan to look at how prolonged grief has shaped my own life. At the moment though I'm working on really drilling down into the definitions and the syntax surrounding it all. I've done a lot of studying before but this is a whole new level in terms of the rigour you need to bring to it. It's a steep learning curve but I'm really excited to be starting this journey.
The number of people affected by prolonged grief is potentially huge. Estimates suggest that it could be as high as 10% of those bereaved. If you consider that there are roughly 600,000 deaths in the UK each year, that's a lot of people living with an unseen, potentially debilitating condition. We need to get better at recognising it, understanding it and then working out how to provide the targeted, strategic support people need to get their lives back on track. I'd be delighted if I could make a contribution to that.
Find out more about Mat and his work.
Search stories
Categories