Martina Eco, MSc Marketing alumna and founder of 3P Translation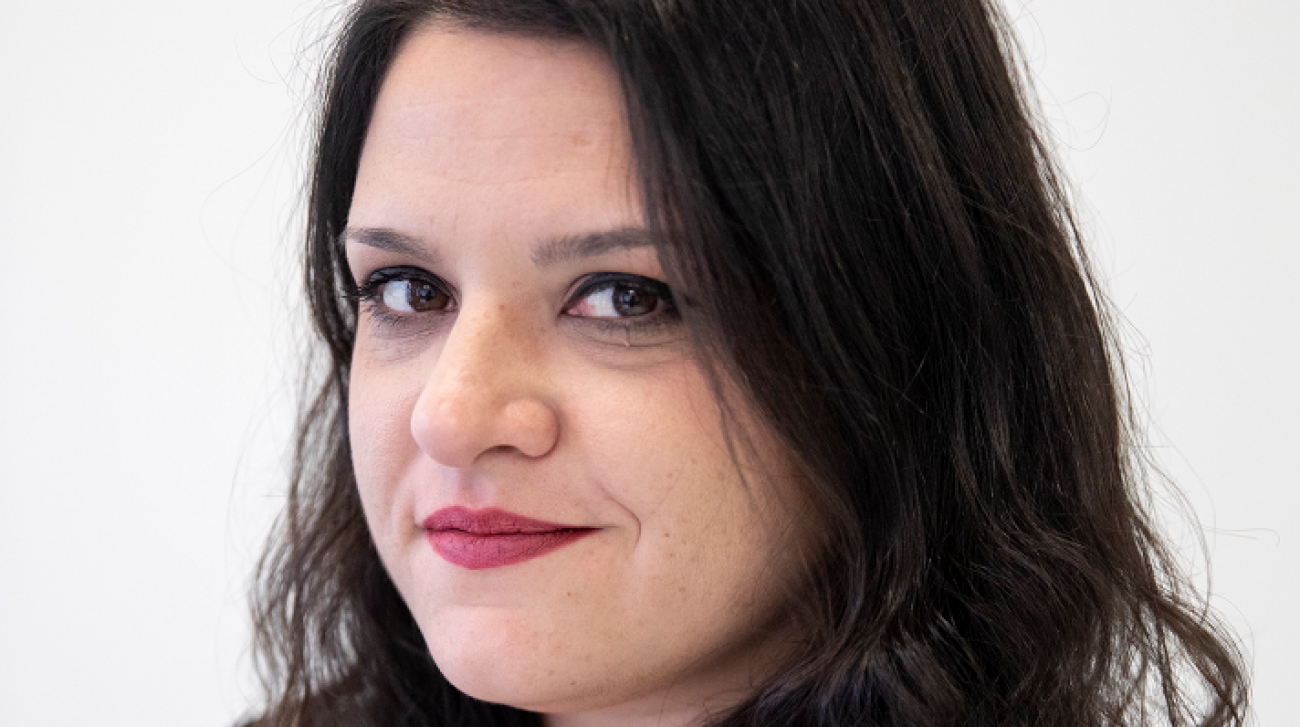 It was ten years ago when aspiring translator and interpreter Martina Eco was faced with a choice. Having studied conference interpreting and translation, her options were open, however it was freelancing where Martina felt most able to showcase her talents and true self. ''I've always been a very independent person,'' she says. ''I've never liked the traditional 9-5, and so freelancing felt like the only route.''
Wanting to keep her options open, Martina began to freelance for a few translation agencies, and it soon became clear that she was on the right path. ''Freelancing gave me the opportunity to work on several different projects for a variety of different clients,'' Martina says. ''It was important for me to not get stuck in something that could become boring. Freelancing provided me with variety in my work and the opportunity to change things up and keep it fresh.''
Following her independent success, and as things started to grow, Martina registered herself as self-employed under 3P Translation. It was here where she soon realised that to take her business to the next level, she needed something more.
Determined to develop her business and marketing skills, Martina enrolled on LSBU's MSc Marketing degree. Whilst balancing her studies and the growth of the business, Martina found herself drawn to LSBU's enterprise offering. ''I got involved with the Business Solutions Centre, advising small businesses on their marketing strategies,'' she says. 'Participating in extracurricular activities really pushed me to develop my business, marketing and networking skills.''
Freelancing challenges
For Martina, the road to becoming a successful freelancer has not always been a straightforward one. When it comes to independent working, maintaining focus can often be a tricky obstacle to overcome. ''I love to keep busy,'' explains Martina. ''The satisfaction I get from ticking things off, however small, really helps me to keep going.''
From the start of her freelancing journey, Martina's motivation to succeed has always been present. ''You have to work to get work,'' she explains. ''Reserve a couple of hours for prospecting, curate your online profiles, engage in social media, and enrol on professional development courses. Freelancing never gives you that guaranteed stability, you have to keep yourself busy!''
Despite the often relentless nature of her work, Martina also recognises the importance of making time for herself. ''Be aware of your capabilities,'' she says. ''At the beginning you are hungry for work, often taking on as much as you can. You need time to switch off and relax. Dedicate a day to rest and recovery, it will enhance the quality of your work and help build your reputation.''
The role of mentorship
As Martina began to steady her footing in the entrepreneurial world, she acknowledges that mentorship played a big part in her development, particularly whilst studying at LSBU. ''I was encouraged to achieve more and more, it really helped me to push on to where I am now.'' When asked which piece of advice stuck with her the most, Martina draws upon an important skill. ''Visualisation, articulating exactly what I wanted to achieve and how I was going to get there really helped keep my objectives in mind. I still share this tip with my mentees, it's a great way to not only map out your work, but also to find ways to shift your lifestyle and help you realise your goals."
Non-negotiables to be a success
''Do something you really love,'' Martina says with a smile. ''If it feels like a chore then you are unlikely to do the job well.'' When it comes to offering advice to those starting out in the freelance world, Martina has one top tip. ''View other freelancers not as competitors, but as potential collaborators. Build a strong network of those in your profession, you can learn so much from both the inexperienced and experienced.''
Was the supportive nature of the community a surprise for Martina? ''Absolutely, at first I didn't really participate in industry life,'' she says "but in order to progress I needed to network, so I started meeting other freelance translators, and participating in group discussions." She hasn't looked back since. ''If the community sticks together, we can really help the freelance industry to grow and prosper.''
To those doubting whether freelancing is a suitable career path, Martina has a simple call to action. ''The barriers to entry in freelancing are low, if you have a passion and skill it's easy to sell yourself.''
If you're inspired by Martina's story and want to start your own entrepreneurial journey, get in touch with LSBU's Student Enterprise team.
Written by Miles Adam Johnson, a first year Business Management with Enterprise & Entrepreneurship student.
Search stories
Categories