LSBU's top-up course allowed French-born Magali Garrett to embark on full-time teacher training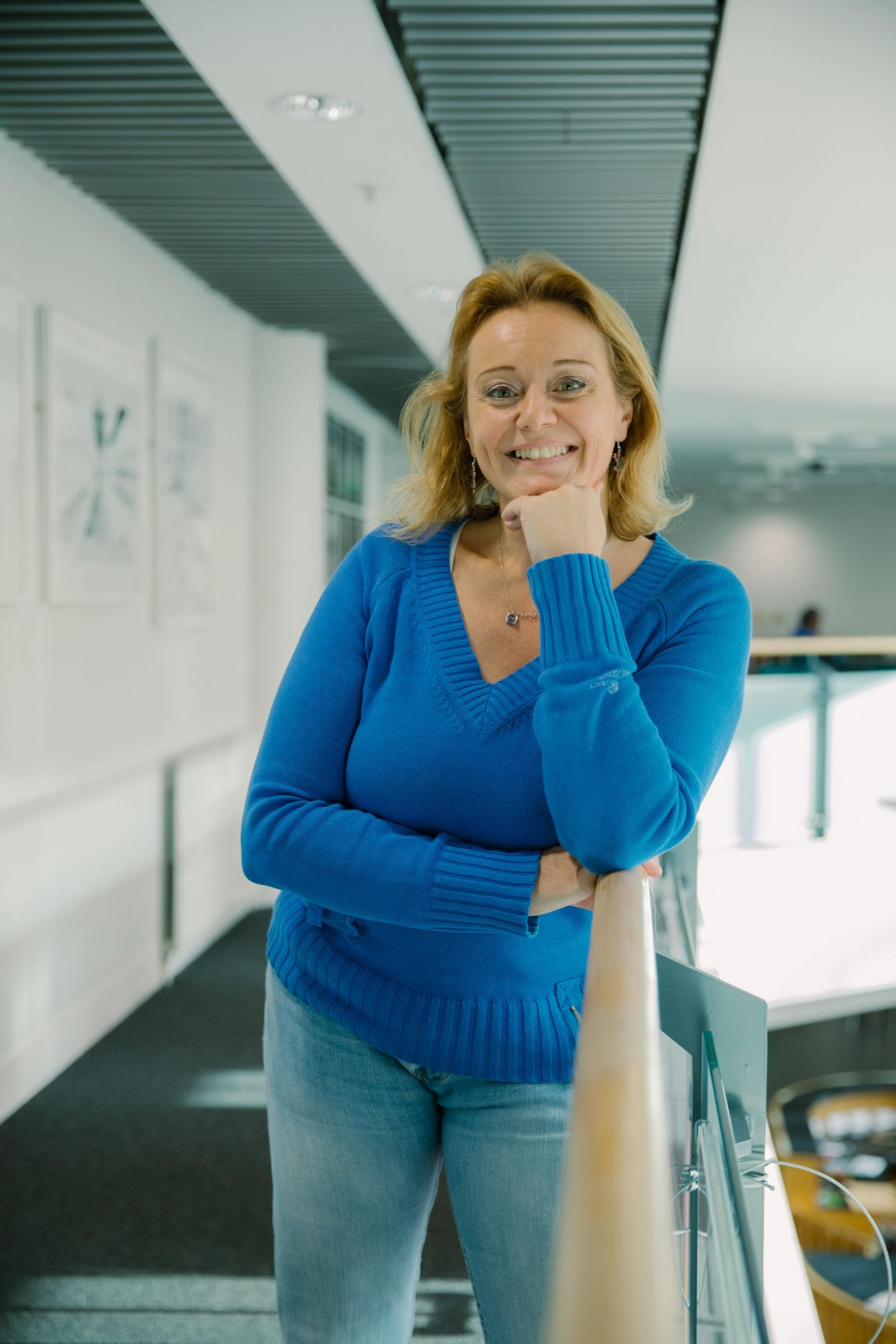 After a career in customer services followed by ten years as a French tutor, Magali decided to become a qualified teacher. Her French qualifications and studies didn't give her graduate status in the UK, so she completed a top-up year in Education Studies at LSBU before embarking on her PGCE training.
LSBU's top-up course allowed me to continue my salaried activities while I studied.
Although I'm French, I have lived and worked in London for almost 20 years. I chose to study at LSBU because it is well established, located in London, where I live, and offered a course that enabled me to keep working.
My decision to go ahead came too late in the year for me to apply through UCAS, but a few months later LSBU emailed to invite me to apply through clearing because of my earlier interest. Within a month I had applied direct to the university, been interviewed, enrolled and started the course. It was an easier, more friendly and efficient process than going through UCAS.
The Education Studies course was very comprehensive, with a wide range of modules covering many aspects of education. For me the best topic was learning about alternative education. As part of the minimum 20 hours weekly requirement, I worked in a hospital school, which gave me a broad experience of the purpose of education in a very specific, non-mainstream setting.
Although the top-up course was only one day a week plus assignments, it was a challenge on top of my job and work experience. But I loved the way it all came together. I'd already had a lot of practice teaching, but now I was learning the theory to go with it.
It's been interesting to see how learning expectations have changed over the years.
My earlier learning experiences took place years ago and it's interesting to see how things have changed, particularly in terms of what is expected of students. Today's education is about solving problems, reflection and critical thinking. It's much more practical and hands-on. You're expected to work independently and research the information you need. This is what today's job market expects, and LSBU prepares you for it.
LSBU reflects London for inclusion, creativity and equal opportunities.
I considered going to other universities to do my PGCE but during the top-up year I discovered that LSBU matched my values in terms of diversity, and reflects London for inclusion, creativity and equal opportunities. LSBU is very good at keeping up with what's happening in the real world. On my course there were people of all ages and backgrounds, and group work enabled us to share our experiences. As well as the lectures, we learned a lot from each other.
Having taken a year out after completing my top-up year, I'm now returning to LSBU to do a one-year, full-time PGCE course of lectures and school experience. After that I will need two years of practice in a school and then I'll be a fully qualified teacher.
I thought that being an older, foreign, returning student would be a big challenge. But I have never felt out of place at LSBU or on campus. Here you're surrounded by all ages, ethnicities and backgrounds, with lots of students who are not native-English speakers. Being here is a bit like travelling without going anywhere. The mix enriches your studies and adds to what you can learn.
Search stories
Categories