LSBU employability consultant advises students to develop character as well as skills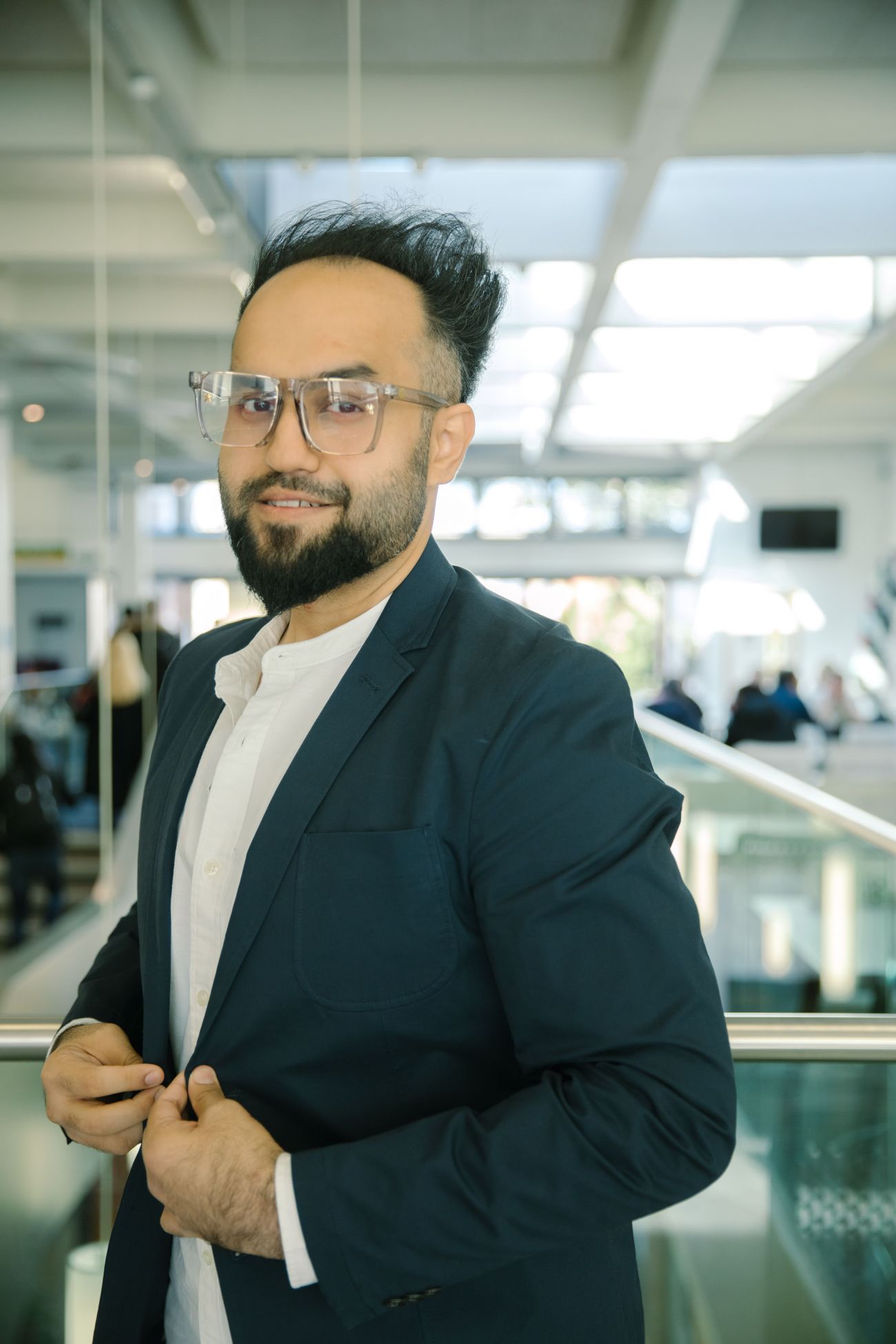 Originally from Pakistan, Daneyal (Danny) Mirza came to work at LSBU via Lancaster University and Glasgow Caledonian University. He loves to study and has three master's degrees.
What's your role at LSBU?
I'm one of the careers team and we help students nurture and hone the abilities that make them more employable. We help students focus on the 'why' of their career—not just what they are studying, but why they are studying it. Knowing the 'why' will help them secure a job that they like and will make them happy.
When should students start thinking about their career?
The careers journey starts from the moment a student joins LSBU. Finding a job on graduation might be the final goal but knowing what to look for and how to market yourself are skills you can start working on straight away. You can have all the degrees in the world but it won't help you get a job if you don't market yourself.
The Careers Hub can help you with every stage of the careers journey, including preparing a dynamic, stand-out CV, writing a cover letter, learning and practicing interview skills, and finally applying for graduate jobs. Our assistance begins in Year 1 and continues indefinitely after graduation. We even help assist our graduates with career shifts.
How do students access your services?
LSBU students can start their careers journey at any time. Some people get involved straight away, especially if they're looking for part-time jobs, placements or internships while they're studying.
We run 8 to 10 optional workshops a month covering specific skills like CV and letter writing, psychometric testing and video-interview skills. We also offer one-to-one appointments. Some students don't come to us until they are about to graduate, and in these cases we tailor our service to that student's requirements, moving from their CV through to a specific job application in super-quick time.
But we don't just wait for students to come to us. We work closely with the academics at LSBU to embed employability learning into each degree. We liaise with lecturers to arrange in-class workshops as part of a regular module. In this way, we can be sure we're reaching every single student.
How do you keep up to date with what industries are looking for?
In the Careers Hub we have dedicated staff whose job is to build relationships with employers in all the industries relevant to the subjects taught at LSBU. We organise Schools-specific job fairs through the year—eg for nursing, law, engineering, business, social sciences, etc. We invite companies to come and present employment information and opportunities. Some employers even reserve jobs exclusively for LSBU students.
Employability is built into all courses taught at LSBU. Our lecturers come with strong industry backgrounds and wide experience of working within the field they teach. As a result, LSBU has a very high record for graduate employment.
Do you offer course-specific training and advice?
Whether in class, in workshops or in face-to-face sessions, everything we do is tailored to each student's particular degree. A law CV is very different to a creative arts CV. The set of interview skills required for an acting job will be different from those required for a nursing job. The careers advisor you speak to will be specifically versed in the areas you're studying and pursuing.
We help international students find visa-sponsoring jobs through different job portals that provide dedicated roles for international students. We help graduates who want to continue their studies to choose and apply for postgraduate degrees. We even run workshops on start-ups and collaborate with LSBU enterprise teams to support students who want to utilise their education to start a new venture.
We don't do death-by-PowerPoint at LSBU. We tailor our service to your needs.
What's your number one tip for students?
My mantra for the employability journey is: get hired for character then trained for skill. You get hired for who you are and your willingness to learn, as well as for the skills and knowledge you bring.
With that in mind, we encourage students to get involved in extra-curricular activities and clubs, and take up volunteering opportunities both within the university—for example, with the Students' Union—and with NGOs, social enterprise and third-sector organisations.
Search stories
Categories