Louie Webb, research intern, Computer Engineering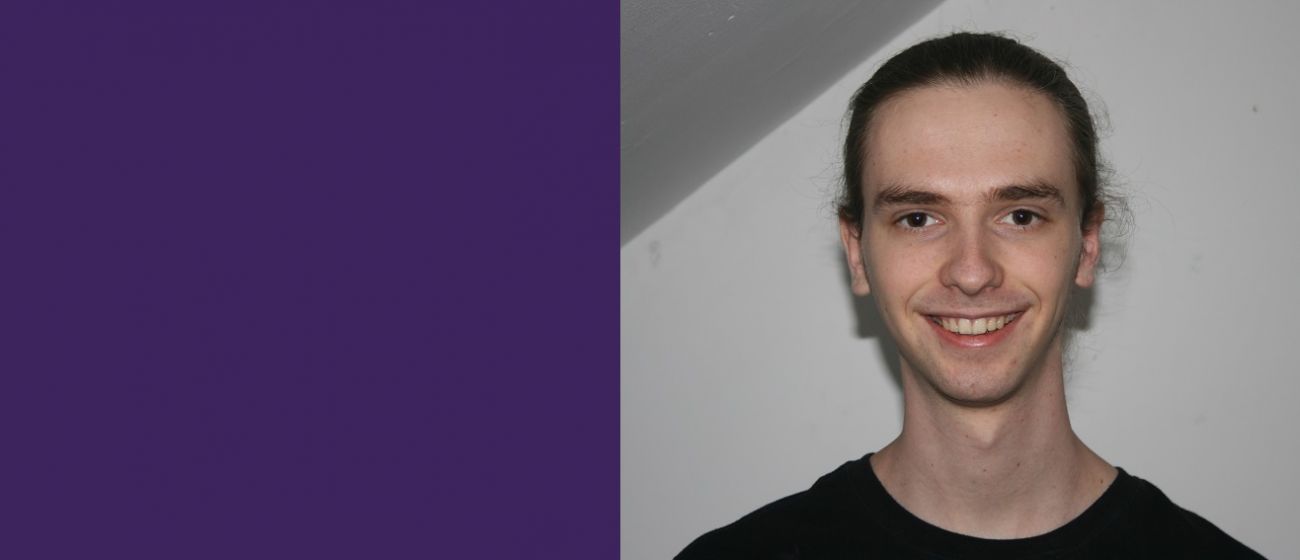 At LSBU, students have the opportunity to complete a research internship with LSBU academics from a range of disciplines. The internships support students to grow their skills and experience, whilst applying their academic knowledge to real-world research.
Louie Webb, a second year Computer Engineering student worked with Perry Xiao, Associate Professor in the School of Engineering, to develop a research project looking into non-invasive blood glucose measurements.
Why did you apply for the internship?
This internship provided an opportunity for me to expand my skills in a real-world environment, whilst gaining valuable experience for my CV. So far I have only done this through coursework assignments, so I was looking for the opportunity to gain skills that would help me to undertake professional research in the future, whilst improving my confidence.
A personal reason for applying for the internship was to contribute to research that will improve the quality of life for people suffering with type 1 diabetes, which two of my siblings suffer from. After reading the specification of the research internship, I was completely engaged and enthusiastic for having the chance to apply for this role.
What was your interview experience like?
The interview was conducted online which was a new experience for me. I enjoyed sharing my knowledge and skills that would be beneficial to the role and expressing why I wanted the internship. The panel asked different styles of questions which allowed me to show that I have skills beyond just technical knowledge.
I think I was offered the internship because I showed a willingness to expand and improve my skill set. I believe I demonstrated a driven personality, linking my skills to the required objectives of the internship.
What has been your favourite part of the internship?
I've enjoyed working on a research project in a professional environment as a student. I've provided designs for both 3D-printed enclosures and an Android app. This internship has allowed me to demonstrate and expand my skills professionally, whilst contributing to the overall scope of the project.
I've been surprised by the amount of skills I'm learning and improving in such a short space of time. Through regular meetings with my supervisor, I am exceeding my expectations and producing good quality designs.
Have you learnt anything about yourself?
When starting the internship, I was hesitant to ask questions as I thought it would make me look incapable. I then realised that my supervisor is there to help and talking to him really improved the quality of my work. I won't be so hesitant when asking for help or guidance in the future.
I've developed skills that are highly transferable to my degree and future career. I've learnt how to read and understand technical documentation before prototyping, which has helped my design work and developed my creative thinking. I have also gained a very valuable skill which is Android development. I am proud of the work I have produced so far and am excited to use these skills in the future.
If you would like to find out more about the Research Internship programme, contact LSBU's Student Enterprise team.
Tags