Lady Phyll, honorary doctor of letters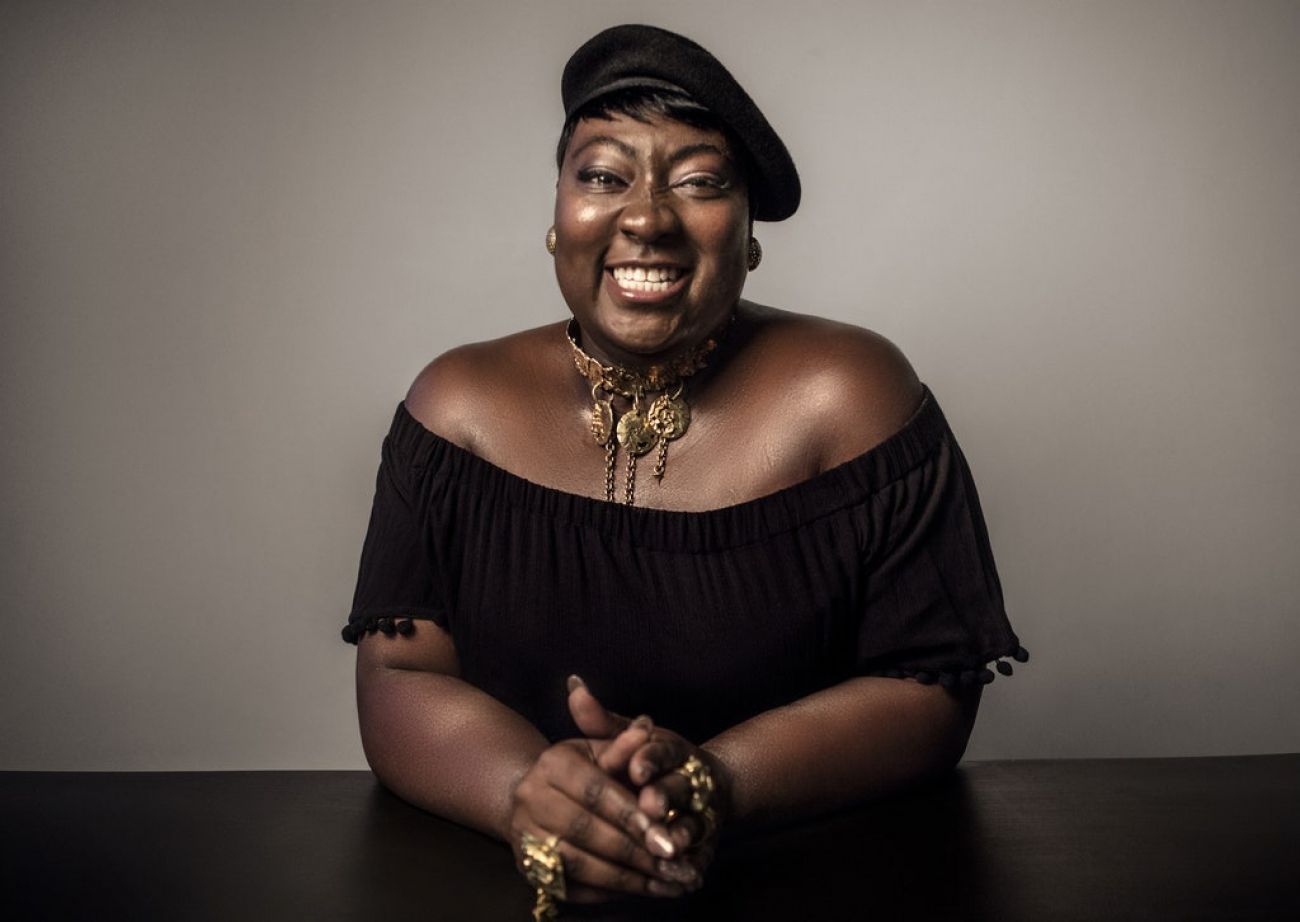 "It's an amazing feeling, to be seen and recognised for what you do"
A former trade unionist, co-founder of UK Black Pride and executive director of Kaleidoscope Trust, a UK-based charity working to uphold the human rights of LGBT+ people across the Commonwealth, Phyll Opoku-Gyimah – aka Lady Phyll – is one of the UK's most influential change-makers. She is made an honorary doctor of letters in recognition of her commitment to fighting for equality and freedom on behalf of under-represented and marginalised people everywhere.
Political awareness came early for me. At school, I was always the one asking why we were learning about Christopher Colombus and not about the indigenous people in the countries he voyaged to. I questioned everything, and I spent a lot of time standing out in the corridor as a result. But I knew even then that we were getting a whitewashed version of history, not the true picture.
As a young person, I had a lot of anger. I remember being with my friend Hayley and seeing a BNP march. A lady said to me, "you'd better hide in this doorway, they don't like your type." I realised then that I occupied a different space to my friend with her blonde hair and blue eyes, but no one seemed to want to acknowledge it or talk about it. I found that so frustrating.
A wise person said to me, "don't get bitter, get better." I was at Waltham College, studying legal audio typing – I was a single mother by this point, and I knew I needed a qualification that would help me earn a living – when I met a lecturer from the States. She said to me, "Don't be angry. You're just ahead of your time. A lot of people don't ever get as far as you have in thinking and articulating your ideas about inequality." She told me to educate myself, so I went to the library and started reading Assata Shakur, Toni Morrison, bell hooks and Audre Lorde. I wanted to BE Audre Lorde! I guess that was also the start of me beginning to address the question of my own sexual orientation.
In every role, I've tried to encourage people to get involved and make their voices heard. I come from a working class background and my parents always said to me, "whatever job you do, make sure you join the union." So it was a natural progression from my first role in the civil service to working for the Public and Commercial Services Union, first as a senior negotiator and later on as head of campaigns and political work. I found it really exciting – unions are about self-organising, mobilising, education, agitating. We were constantly trying to find ways to raise awareness, bring down barriers and figure out how to use the system to our advantage to gain traction for the issues that matter.
UK Black Pride was born out of the desire to connect. Back in 2004, I was helping to run a network for Black lesbians. It was mostly online and we were supporting a lot of migrant workers and asylum-seekers – women who'd never been outside Peterborough or London or wherever they'd landed when they first came to the UK. So I organised a day trip to Southend so we could be together in real life. There were 80 women by the sea, with food, dominoes, volleyball…it felt so liberating and empowering. That was how it all started.
I'm proud of how UK Black Pride has grown, not just in terms of numbers but in scope and reach. It's the parties and celebrations that grab the headlines but there's so much more to it than that. It's always been about building a movement and growing the capacity for change, often in the face of some tough opposition: the LGBT+ community has its own issues with racism. I'm really proud of how we've been able to nurture local organisations all over the country and provide a platform for fresh talent, too. We're creating our own narratives and not letting other people tell our stories for us.
We recently launched our own UK Black Pride Survey. I love data, I love evidence, and I want us to be able to target our resources where they're most needed. So we put together this survey with Stonewall, L'Oreal and Kantar which got an amazing response. It's given us a picture of where we are in terms of COVID, hate crime, housing instability, the precarious nature of work. Now we're creating a Community Action Plan and Fund to support organisations that are working to tackle these issues on the ground.
Working with other human rights defenders and leaders across the world has been life-changing for me. At Kaleidoscope Trust, I've found myself in a space where I have to recognise my own privilege. I've always been the one overcoming the barriers but I've had to realise there are certain protections I have that come with being born in the UK, and being based in the so-called "Global North". The world looks very different for someone born in the Caribbean or sub-Saharan Africa, or even parts of Europe like Hungary and Poland.
Getting an award like this is such an honour. It's an amazing feeling, to be seen and recognised for what you do. Accepting this is a way of showing people in the community that education is not only about what you do at an institution, it's about taking every opportunity you can to learn as you navigate your way through life. It also represents — to me — a recognition of the intellectual labour Black women and Black queer women have performed for the world. It represents our impact within these spaces, even if we are often on the outside. And it will make my mum very proud, too!
Search stories
Categories