James Burns, Alumnus, Media & Society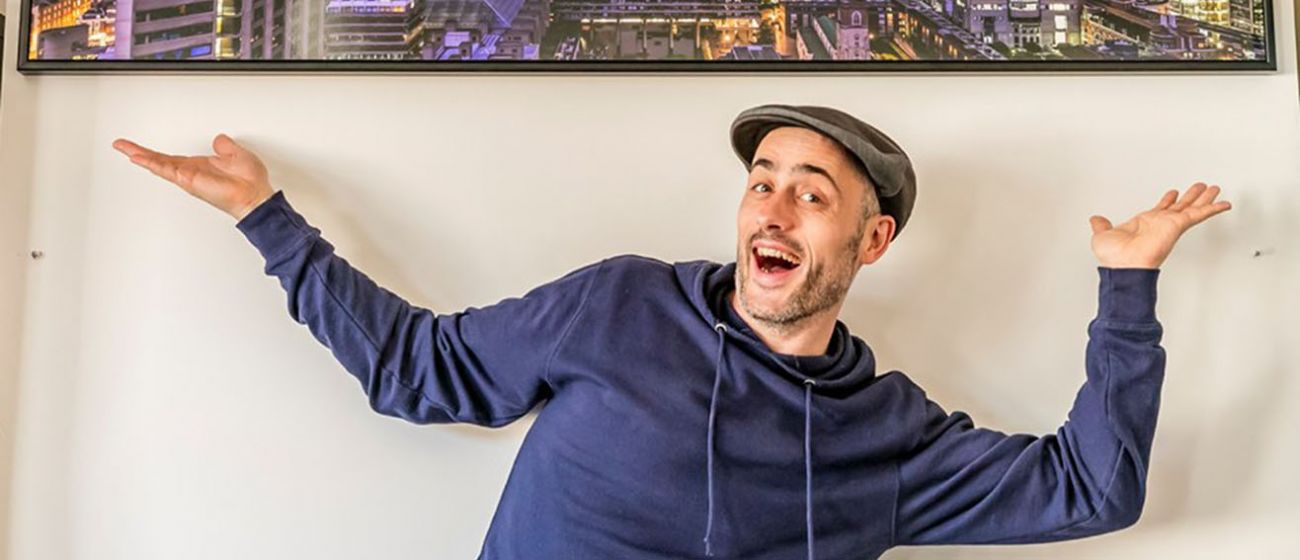 It was an easy decision to study at LSBU. I'm a Londoner and have always been deeply involved in its music scene so I didn't want to leave London to further my education.
Support
I enjoyed my time here and the support I received has lasted beyond my graduation. Hillegonda Rietveld is one professor I will not forget, she really supported me. We still keep in touch via social media and sometimes see each other about. Another is lecturer Chris Christodoulou, he is one of my best mates to this day.
University days were pretty care-free now I look back. Making money and spending it on music was about as demanding as it got. The only time I got stressed was when I was rushing to hand in my essays at the last minute, as I always did. But I knew exactly what I was going to do from way before I threw my mortarboard in the air. The moment I graduated and left university I began to build my photography portfolio whilst staying financially alive doing boring jobs. I never went for a job interview and only ever wanted to become my own boss. I knew that I had the drive and inspiration to make it on my own and looking back, the journey has been amazing. I have no regrets at all, well the only slight regret is that it didn't happen quicker, but patience is a virtue I don't always have.
Love for photography
I love my job because I love photography and I love the subjects I photograph. I love the process of creating and feeling inspired and I love getting paid for my passion. My biggest career achievement is having my work regularly shown on TV and in the news media. Knowing that my work brings happiness and inspiration to others brings me great satisfaction. I've always found the greatest happiness in thinking that my work will outlive me and that my art will hang on the walls of my children and my children's children.
My motivation goes through peaks and troughs, but that's life. My photography revolves around the action in the sky so I can take the best rooftop photo's, so all I have to do is look out my window to find the motivation to take my camera somewhere and start clicking.
Self-employed
For me, stress has most often been a result of financially tough times. It's very frustrating when you're chasing late payments, but this is part and parcel of self-employment. I've got great friends who help me with the business side of things. Stress can severely hamper creativity too and sometimes I have gone to shoot a sunset, just to de-stress.
I've never doubted my ability to take a good picture but I have often doubted my ability to balance work and my personal life. Self-loathing, when I have decided to socialise rather than go and take photos on a cold roof, is still something I struggle with but again, this is a problem with boundaries when you're self-employed. Writing a plan at the start of each week helps me with this as I can allocate myself time to work and time to play without feeling guilty.
I often cite my uni years as being formative in shaping my creative vision. Living in the hustle and bustle of Elephant and Castle was hugely inspiring for me as a North Londoner. Exploring the now-demolished council estates of Southwark with my camera was where it all began so I have LSBU to thank for that.
My legacy
I would love my legacy to be an archive of images that catalogue a period of intense physical change in the city I love. I adore old photos of London and imagining what it was like then and one day, people will hopefully regard my work in the same way.
I have one piece of advice to current students. Do what you LOVE! Whatever you love, you will do best and it will make you happy. Simple. Now that I am an alumnus, all I can say is that I would love the opportunity to give a talk to media students about my journey, but my involvement with LSBU alumni has only just begun.
https://londonfromtherooftops.com/
https://www.instagram.com/londonfromtherooftops/
https://twitter.com/London_Rooftops
https://www.facebook.com/londonfromtherooftops/
Tags