Iheanyichukwu Kwazeme Ofondu, research intern, Civil Engineering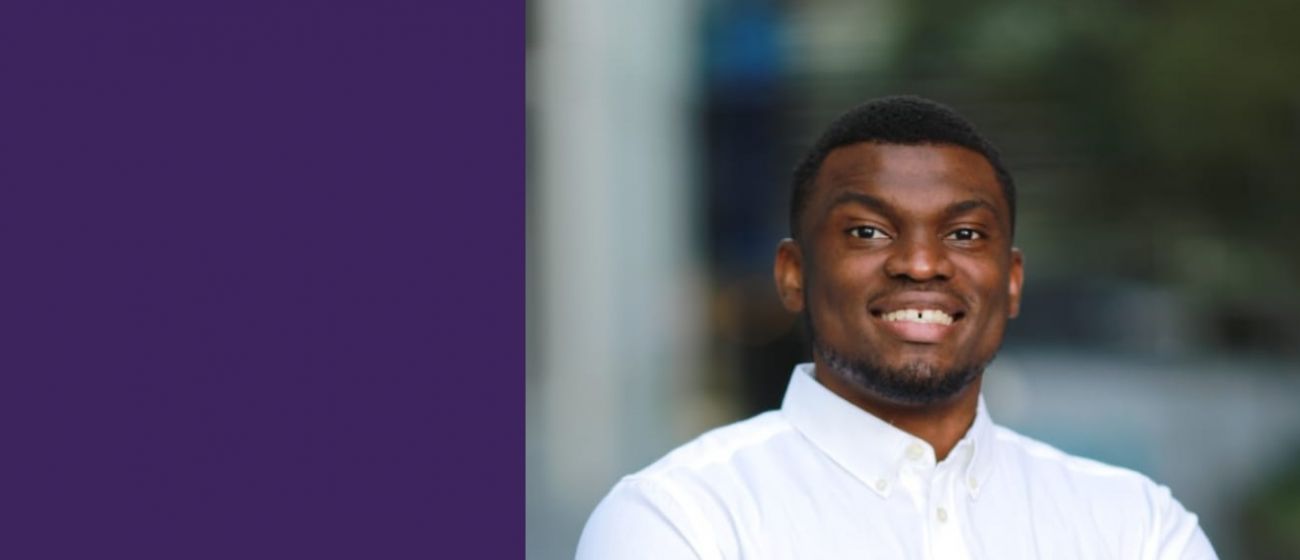 At LSBU, students have the opportunity to complete a research internship with LSBU academics from a range of disciplines. The internships support students to grow their skills and experience, whilst applying their academic knowledge to real-world research.
Iheanyichukwu Kwazeme Ofondu, a postgraduate Civil Engineering student, worked with Dr Finian McCann, Senior Lecturer in the School of Built Environment and Architecture, to develop a research project looking into the fire safety and performance of building structures.
What did you want to achieve during your internship?
I applied for the internship because of the valuable research and lab experience it offered; both within fire safety engineering and building construction engineering. I'm looking to gain real-world experience, whilst working with and learning from accredited professionals within the built environment field. I also want to be part of a team producing a lasting solution to fire safety in cladded buildings around the globe. I'm determined to gain research and analytical skills relevant to my industry and apply these skills to solve problems.
What has been your favourite part of the internship?
I've enjoyed connecting the research data, conducting thermal conduit tests at the lab and learning from experienced professionals in my field. Despite working on the internship remotely, due to the Coronavirus pandemic, I've learnt that if I put my mind to it, I can stay productive.
What are your next steps?
This internship has been very valuable. I've learnt a lot about research techniques and tools and how to work productively, whilst working as part of a remote team. I've gained valuable engineering experience for both my studies and my career.
My next steps are to finish my masters course and get accepted into a graduate programme, where I can further build on my career experience and become a chartered engineer.
If you would like to find out more about the Research Internship programme, contact LSBU's Student Enterprise team.
Tags