Hitesh Tailor, Honorary Fellow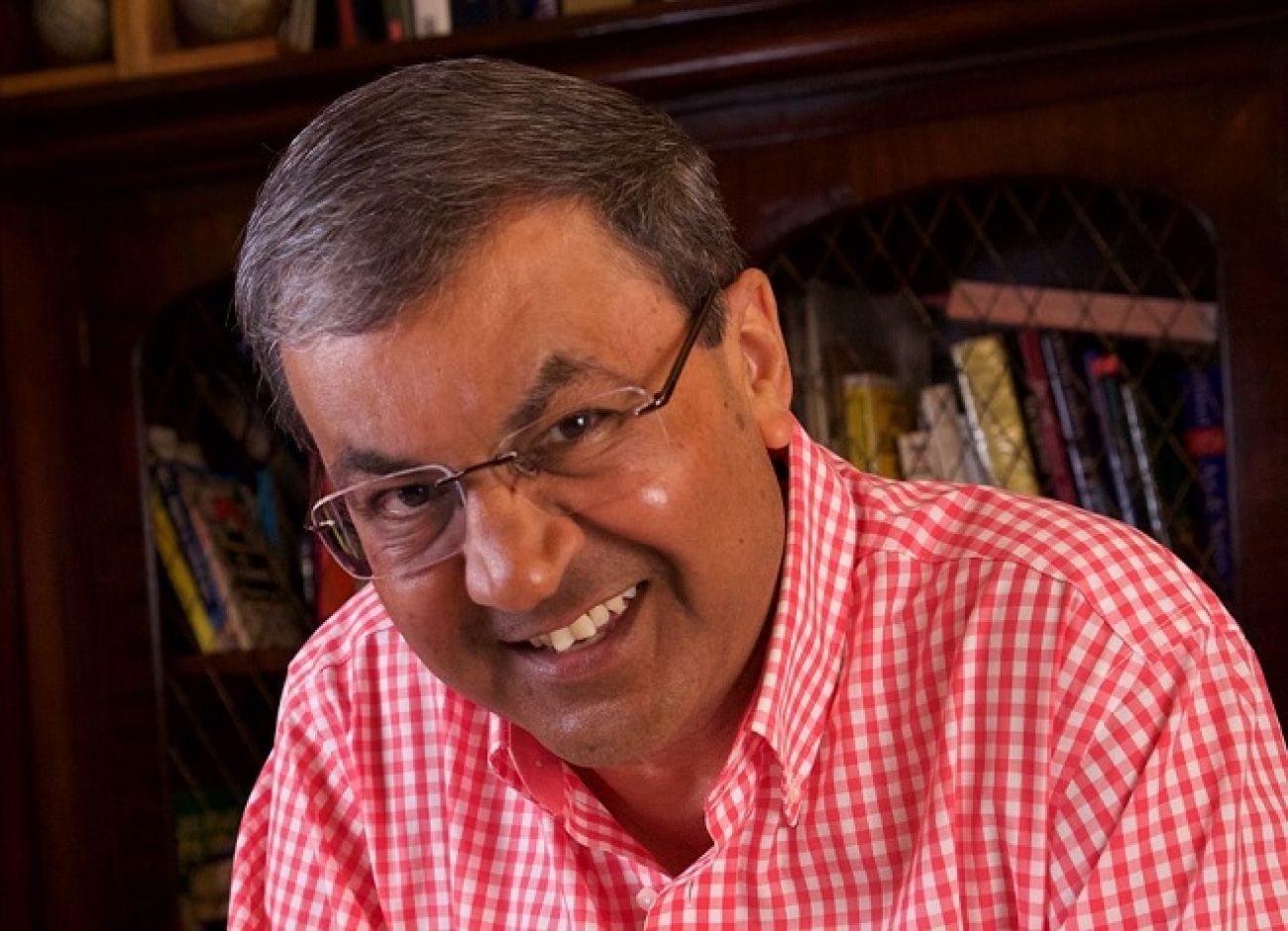 Hitesh is an Honorary Fellow, former Vice Chair of LSBU Board of Governors and now Chair of the South Bank Academies Group and sponsor of our first ever Group-wide donor supported prize scheme designed to recognise the outstanding contribution of South Bank Academies students.
How did you relationship with LSBU begin?
My family came to the UK from Kenya in the mid-1960s. Higher education wasn't something we'd ever talked about. But I suddenly realised it was what I needed if I was going to carve out the kind of life I wanted. What appealed about South Bank was its ethos of inclusion and the focus on vocational learning. Plus they were prepared to give me a chance, because I lost my way at school and as a consequence my grades were not that great!
What first inspired you to want to give something back?
As someone who really benefited from being given that chance to get into higher education, and having seen the power it has to transform lives – including my own – I wanted to do something to extend the opportunity to others. So in 1998 I established an annual prize for the best Business Studies student. I have just extended my support for this prize for the next 10 years. But I always wanted to do more than just write a cheque. It's been really important to me to meet the students, to make that connection with them, and to hear their stories. From there, I joined the Board of Governors at LSBU and in 2011 I set up the Hitesh Tailor annual lectures, where some of our amazing alumni came back to the University to talk about their lives, careers and deliver strong personal messages to inspire the next generation.
How did you come to be involved with the LSBU Academies?
After I stepped down from the LSBU board, I was asked to be part of the Governance at the newly formed Age UK. It was refreshing to focus on a different part of society, you could say "from the young to the older generation," but I always stayed in touch with South Bank – we didn't forget each other! Then I was approached and asked if I would be interested in supporting the Academies, a younger generation still! I said, absolutely yes. I went to see both the schools and was immediately struck by the calibre of the leadership and the excellence of the teaching that I witnessed first hand. Very different from my school days but yet the aspiraitons of the children was something that I instantly recognised and felt part of.
Tell us about the prizes you are offering to pupils…
There will be three prizes per year, per Academy, for the next three years. From my side, that's pretty much it! I've made it absolutely clear that I'm leaving it to the leadership at the schools to make their own decisions about the recepients. I want them to define what success means. I am keen though that it shouldn't just mean academic achievement. That's important, of course, but so is making a contribution to the community, for example, or demonstrating real resilience and determination in overcoming adversity. Those are all things we should be recognising and rewarding too. I am sure they will do a wonderful job in deciding and I want to come and meet the winners.
Why do prizes like these matter?
They matter because it's important to celebrate success. So many of the narratives around young people, and particularly around young people growing up in less privileged circumstances, are negative. I want to focus on the positive. I also believe that this kind of external recognition provides an incentive for everyone to want to succeed. I hope it raises the levels of motivation among all pupils, not just the winners, by giving all students something to strive towards. To show to everyone that there is an alternative story to young lives. I also want to encourage past students to come and talk to the pupils. I know the power and lasting impression that other role models can have on our students.
How do you see your relationship with the Academies developing in the future?
There's so much scope to strengthen the links between the various parts of the LSBU Group and develop some really exciting partnerships with the wider community as well. For example, I'd like to see us working closely with local employers to provide internships and work experience. I hope we can see students from the University mentoring some of the younger pupils at the schools. And I'd love the children to be coming into the University, going into the lecture theatres and the labs and seeing for themselves how the University is tackling real world problems. That's how you raise aspirations. I want our pupils to grow up thinking, I belong here. This world of higher education leading to good, rewarding, meaningful work or research is something I can aim for.
Hitesh's donation will make a lasting difference to someone's future. Since this interview, the schools have set the following criteria for Hitesh's prize: Students who have shown that they are becoming the changemakers in their world. This will be awarded to students for activities they have engaged in which aimed to improve people's lives on a local or global scale. If you want to find out more about prizes, bursaries and the No Barriers To Brilliance philanthropic programme, contact LSBU's fundraisers at breakingbarriers@lsbu.ac.uk.
Tags