Gerard Smith, Alumnus, BA (Hons) Politics, MA European Politics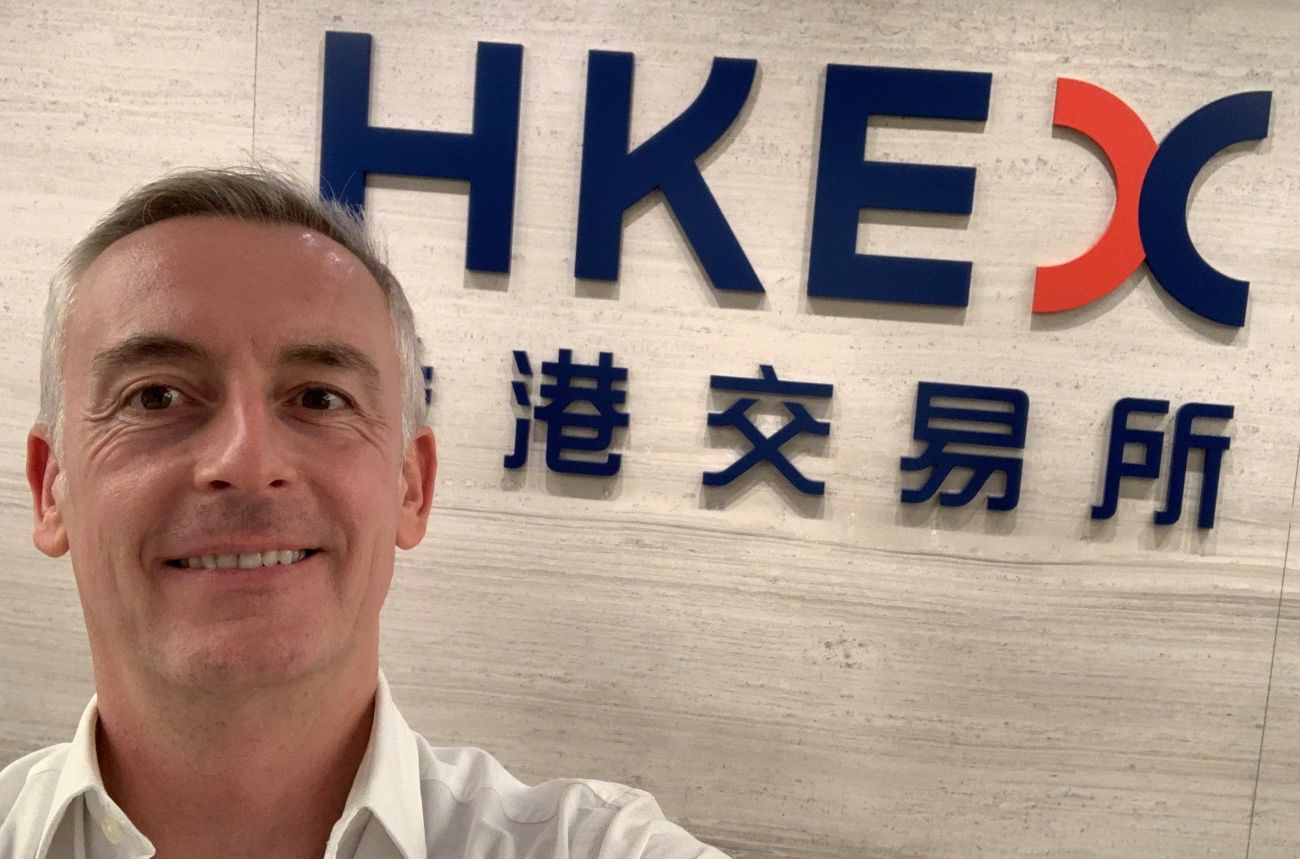 "The City is a lot more diverse than people think"
Gerard Smith (BA (Hons) Politics, 1996; MA European Politics, 1998) is currently taking a sabbatical from his successful career in financial services. He looks back on his working life so far, and tells us about his plans for the future.
Why South Bank? Well, partly because I messed up my A-levels! But also because I really liked the course. I signed up to do European Union Studies which was a mix of politics, economics and a language. About half way through my first year I dropped French to focus purely on politics. After I graduated I stayed on to do a masters in European Politics.
When I ran for president of the Student's Union, I didn't realise quite how big the job would be. There's this perception that it's just about being a student representative, but there's so much more to it. There are all the clubs and societies, the bars, catering, student welfare…really, it's like running a business. There were also some legal issues rumbling on so safe to say it was quite stressful at times. But it was a lot of fun too, and an amazing learning experience.
When you're offered a job with the Bank of England, you don't turn it down. Going into the financial sector after studying politics might not seem like an obvious move, but this was the time when the euro was being launched and that was something that really interested me. I was working on a project called TARGET that aimed to link up all the European central bank payment systems. It was a bit of a shock at first. I remember this huge ledger full of all the specifications that needed checking landing on my desk and not having a clue! But I stuck with it, and my career developed quite naturally from there.
People think the City is all about buying and selling. But what interests me is what happens after a trade has been executed – how does that money actually change hands? It's the plumbing, if you like, that makes the whole thing work. After the financial crisis, the regulators set out to make sure taxpayers would never have to bail out the banks again. A lot of transactions were mandated to go through clearing houses, to give that security and mitigate risk. In my time with EuroClear, LCH and HKEX, I was able to work on some really great projects in a part of financial services that was absolutely booming. These companies have a lot of money to invest in cutting-edge technology – so for example I was leading blockchain projects. That can be pretty exciting too.
There are a lot of misconceptions about careers in the City. It's a lot more diverse than you would think and it's absolutely not the case that you need to have studied maths at Oxbridge to get in – just look at me! I've always worked with people from lots of different backgrounds, in terms of nationality, education, everything. I'm gay, and I've always been open about that in the workplace. I've never had a negative reaction or felt that I'm at any kind of disadvantage.
Living and working in Hong Kong was quite an experience. I'd got to the point in my career where I thought, if I want to work overseas, I need to do it now. I got there in late 2018 and the pro-democracy protests kicked off a couple of months later. I had a great time. It's a brilliant place for hiking and watersports, and it's easy to find friends among both the expat and local communities. Of course the food is amazing too. But I found myself more and more unhappy with what was happening there politically, and I was struggling to get buy-in for the transformational changes I wanted to make in my role at HKEX. It was time to come home.
Now I'm taking a sabbatical, and thinking about what to do next. There's a technique I've found really helpful, called Self Authoring. It's made me focus on where I am, where I want to be, and how I can get from here to there. One of the things I'm interested in doing in the future is taking on non-exec roles, so I'm doing the FT's Non-Executive Director Diploma. It's a masters-level course and it's been a while since I've done any studying so that's quite challenging. I'm also trying to get fit again, travelling and catching up with friends and family, and starting to explore some ways of giving back, including to the University. When you've always worked quite hard, it's easy to feel guilty about not working but I'm determined not to rush out and get a job too quickly. I want to make the most of this time.
My advice to today's students? Be prepared, be open and be bold. Clear communication is vital. Practice your speeches and presentations and be precise about what you want to convey. Identify colleagues that you admire and observe them. Try to figure out what qualities they have that you'd like to emulate. When times are difficult, ask yourself – are these barriers real, or do they only exist in my mind? And finally, never be afraid to ask for a raise – but be clear about why you deserve it!
Search stories
Categories