Emanuel Mendes-da-silva, Alumnus, BA (Hons) Drama and Performance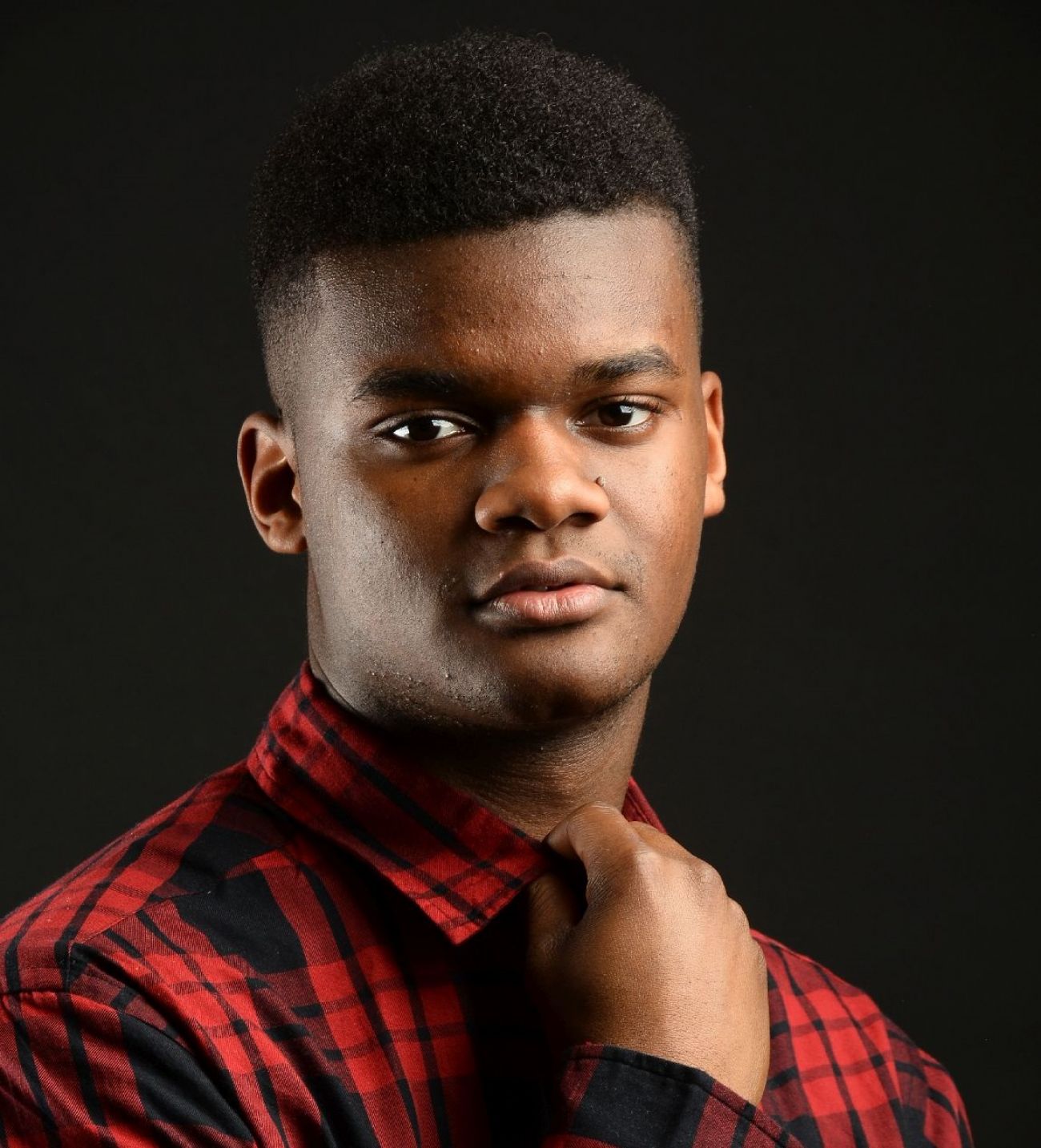 "LSBU helped me to grow up"
Emanuel Mendes-da-silva (BA Hons Drama and Performance, 2021) is winner of the McGrath Charitable Trust Dean's Award for Exceptional Graduating Student.
LSBU helped me to grow up. At school, drama was actually my worst subject, but it was always the thing I loved most and wanted to pursue. After college, I knew I wanted to carry on studying acting but I didn't have the confidence to apply to drama school – I guess I just didn't think I was good enough. Now I'm starting a masters at Rose Bruford College, in Theatre for Young Audiences. It was the tutors at South Bank, and especially the course director Gill Foster, who helped me to develop the self-belief I needed to do that. They were really supportive, and genuinely interested in their students.
Combining working and studying isn't always easy. I've worked at McDonald's since I was 16. I enjoy it – the people I work with are great. And the money is important to me, it really helps to make my life easier. But there were definitely times during my degree when I felt like I was struggling to achieve a balance between work and studying. If I tried to go out as well, that meant I didn't get any sleep! So my social life went on the back burner.
Studying drama during a pandemic created some challenges too. Acting when you're wearing a mask or visor is not ideal! I also found it quite difficult working from home. My sister was studying there too. We had our own space but I struggled to focus. I just couldn't get my mindset right. I think the first essay I wrote during lockdown was one of the worst marks I got in the whole course. I needed to get back to the university, and into the library. I learned that it's important for me to have that definition between my working environment and home.
When I first heard I'd won the prize, I thought it was a joke! I emailed Gill, my course director to check, but even after she'd confirmed it I still wasn't convinced. I'd like to think I won the prize because of my attitude as well as my grades. I've always gone out of my way to help other people, including the people around me on my course. I'm a big comic fan – I love Spiderman! – and the idea that you have a responsibility to others is very strong in a lot of those stories. Maybe that's where it comes from. You should treat people how you'd like to be treated yourself.
Teaching and acting are my two passions. When I was at Lewisham College my teacher suggested I join a local youth theatre group to get more experience, and I've been involved with it ever since. I guess that desire both to express myself through acting and to help others do the same has been growing in me ever since. That's why this masters course is such a great fit. I'm really excited to find something that lets me explore both sides of what I want to do.
I'm pretty open-minded about the future. I hope that doesn't just mean I'm indecisive! I just want to see where things take me, and be free to explore. I hope to have the opportunity to do work that's enjoyable and fun, but that also stretches me. Someone whose career I admire is David Oyelowo – as well as being an actor, he writes and produces too, and he chooses such interesting projects.
Prizes like this one definitely give you a boost. I'd just like to say thank you so much to the Trust. It really does make a difference. Sometimes you're working so hard, and you think no one is noticing. Then something like this happens and it makes you think, I am on the right track after all. I think the prizes are a motivating thing for everyone – they should inspire people and energise them to try even harder.
Search stories
Categories