Ekram Ali Syed, Alumnus, MSc Building Services Engineering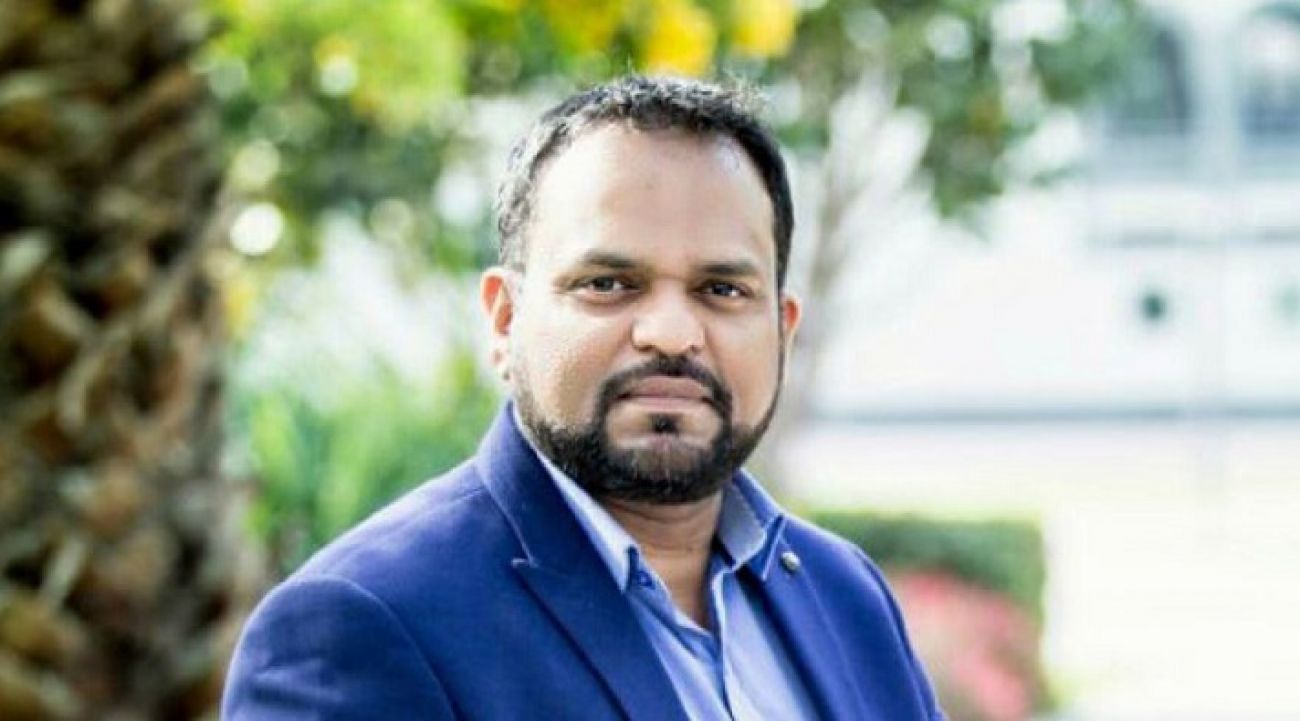 I have a Mechanical Engineering background and work experience in designing buildings. The course at LSBU was the next best option for me as it came with excellent job opportunities. LSBU has a great reputation and history, so it was the obvious choice for me to pursue this course.
I have a lot of appreciation for all my lecturers at LSBU, with a special mention of Professor Tony Day and Tim Dwyer who I consider to have been exceptional with their teaching approach. They taught me to trust my instincts and remain focused.
I was pretty much a full-time student. I spent a lot of my time at the library or studying with friends on days when there were no lectures. I worked part-time and was predominantly focused on completing my masters in the shortest possible time so that I could jump straight back into full-time work after graduation. Completing my masters in one year allowed me to do that.
My strengths are my self-confidence and growth mindset
From the minute I submitted my thesis I was searching for jobs online and using my contacts in Dubai to try to secure a job. I was so excited to be able to add my master's degree to my CV, which gave me so much confidence, and I was eager to build upon my past work experience and utilize the knowledge gained during the course.
As soon as I completed my masters, I moved to Dubai. Subsequently, my move to Qatar 10 years ago proved to be extremely beneficial and I am so grateful for all the work and projects that I had the opportunity to get involved with during that time and throughout my career. I have no regrets about any jobs I have had and consider myself lucky to be able to work on high profile projects in Dubai.
I see a career as a continuous development process. I believe it must have a natural progression towards growth and development. Expanding capabilities with increased experiences, constant learning and training is essential for a strong career. Most important for me though is the contribution that I've been able to repay to the industry by actively mentoring, providing guidance and support to colleagues and other engineers, which has been my reason for fulfilment and career satisfaction.
Life isn't without its stress. These days stress is part of everything we do. For me, I try to keep my stress under control whenever and however I can. Listening to music, meditation, jogging and journaling have all been useful ways to minimize stress.
Two of my biggest strengths are my self-confidence and growth mindset. There were many situations and places where I had a lot more on my plate than I could comfortably handle: difficult projects, clients, travel, conflicting priorities, etc. However, it was my attitude and mindset that always ensured I got back on track.
Strive towards continuous development and growth
My professional credo has been to support and contribute towards the professional development of others. My role with CIBSE provided me with an excellent platform to reach out to other engineers and mentor them. Additionally, I had the opportunity to support fresh engineers in advising them on future career opportunities and prepare a concrete development plan.
I would love to provide similar support to LSBU graduates, especially within Building Services and Sustainability courses, who may need guidance when stepping into the field.
With the ease of virtual connectivity these days I intend to create a website soon, to reach out to both fresh and senior Building Services and Sustainability Engineering community worldwide, and offering them guidance, support and mentoring wherever possible.
I truly believe my achievements and success wouldn't have been the same if not for my studies at LSBU. I don't think I would have had the right start and momentum into my active and fulfilling career. With that, I want to be remembered as an excellent Engineer and Mentor, who valued Sustainable designs, was creative and contributed towards the professional development of many other Engineers.
My advice to anyone is to believe in yourself and strive towards continuous development and growth. There are so many opportunities for the right candidates worldwide. Just ensure you keep yourself sharp and upgraded at all times. Spend time in self-learning, take up short courses, read, make valuable connections, become graduate members of professional organisations e.g. CIBSE, and ensure an optimum balance between work and leisure. Focus on what you can control.
Search stories
Categories