Dr Grace O'Rourke, Lecturer, Marketing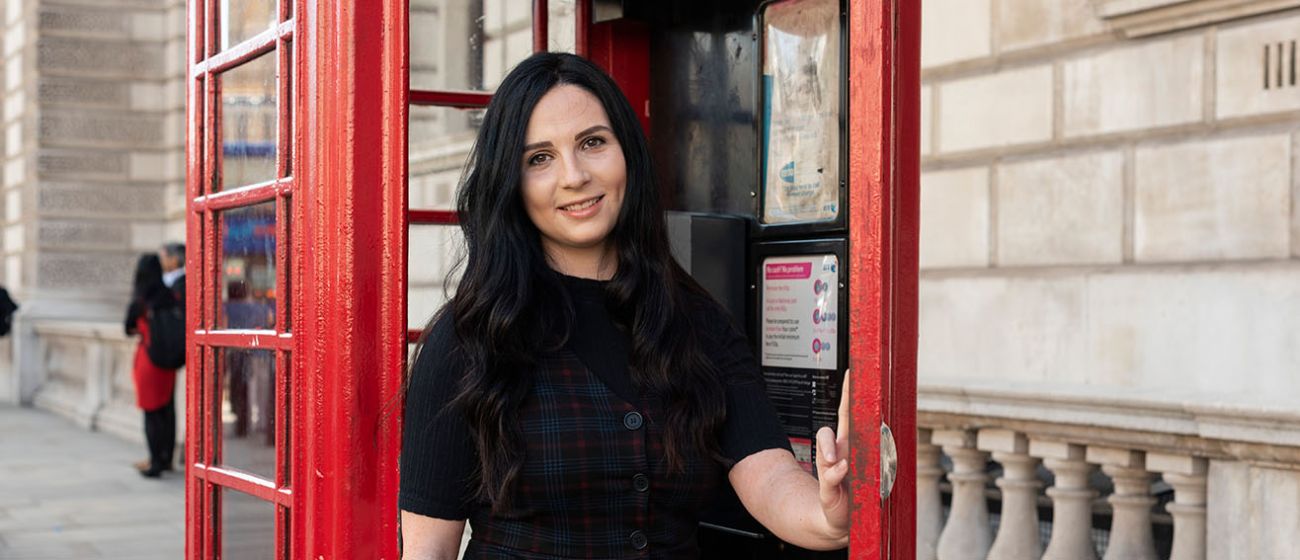 During her PhD, Grace knew that she wanted to become a lecturer, but she took a more unusual route to becoming a tutor by going straight from her undergraduate degree to a PhD.
Grace's doctoral research focused on environmentally sustainable consumption using qualitative methods to understand hedonistic characteristics of an alternative culture of sustainable consumption.
She now teaches a variety of different classes and marketing modules in the Business School, including: Principles of Marketing, Contemporary Marketing, Emerging Issues in Marketing, Branding and Consumer Behaviour. "My favourite area is Consumer Behaviour. I love consumer research in general".
Continuing her research
Since joining LSBU, Grace has kept up her research on consumer behaviour and is looking to publish her PhD in consumer research journals: "Environmentally friendly and green consumption is a really prominent topic at the moment and lots of journals are looking for academics to publish".
Alongside this, Grace is working with other academics at LSBU, namely Dr Rohit Talwar, Lecturer in Marketing, and Dr Barbara Czarnecka, Associate Professor of Marketing, to create course module guides across the UK which assess how sustainability is being taught at university level. In the future, she aims to introduce other module leaders and eventually deans of universities to create a solution to increase sustainability across courses.
Grace is also in the process of joining the Higher Education Academy Fellowship (FHEA), which admits people who "demonstrate a personal and institutional commitment to professionalism in learning and teaching higher education". Grace is working towards this as a qualification to verify her teaching skills.
Teaching is very rewarding
During her PhD, Grace realised her love of teaching: "I loved being in front of students and teaching. It's a really rewarding job. You know you're adding to their thinking and development as people. They are going out into society armed with what you have given them. Knowing that you can help make them better people in the way they think and act is so rewarding".
Grace is a very visual and practical lecturer and prefers to use visual effects and videos to teach in order to keep students engaged. Three years ago, Grace created a video for an academic film festival held during the Association for Consumer Research Conference in Berlin in 2016.
It is a visual representation of some of her research and makes the point that there are various spaces on which marketplace actors can embrace sustainability: "I use this in my classes as a way to bridge sustainability theory with what is happening on the ground in real time in the marketplace. I hope to publish this one day and work on more visual research". When teaching, Grace uses practical examples of current news before explaining how to bring theory to life: "I love contextualising things with students based on what they are exposed to and then we discuss what is happening from a marketing perspective".
Advice to new students
Grace thinks the Business School is a great place for students to develop themselves personally as well as professionally: "If you're coming to LSBU or thinking about it, the Business School is the kind of school where people want to you to gain confidence and get involved. If you want to do lots of extracurricular activities outside of your degree and succeed, then you can".
In addition to university-wide opportunities, Grace explains that "within the Business School there are so many different programmes, group work sessions, presentations and other forms of assessments. You get to be creative and apply knowledge in alternative ways".
Find out more about the Business School.
See Grace's profile.
Tags