Cherie Blair QC, honorary doctor of law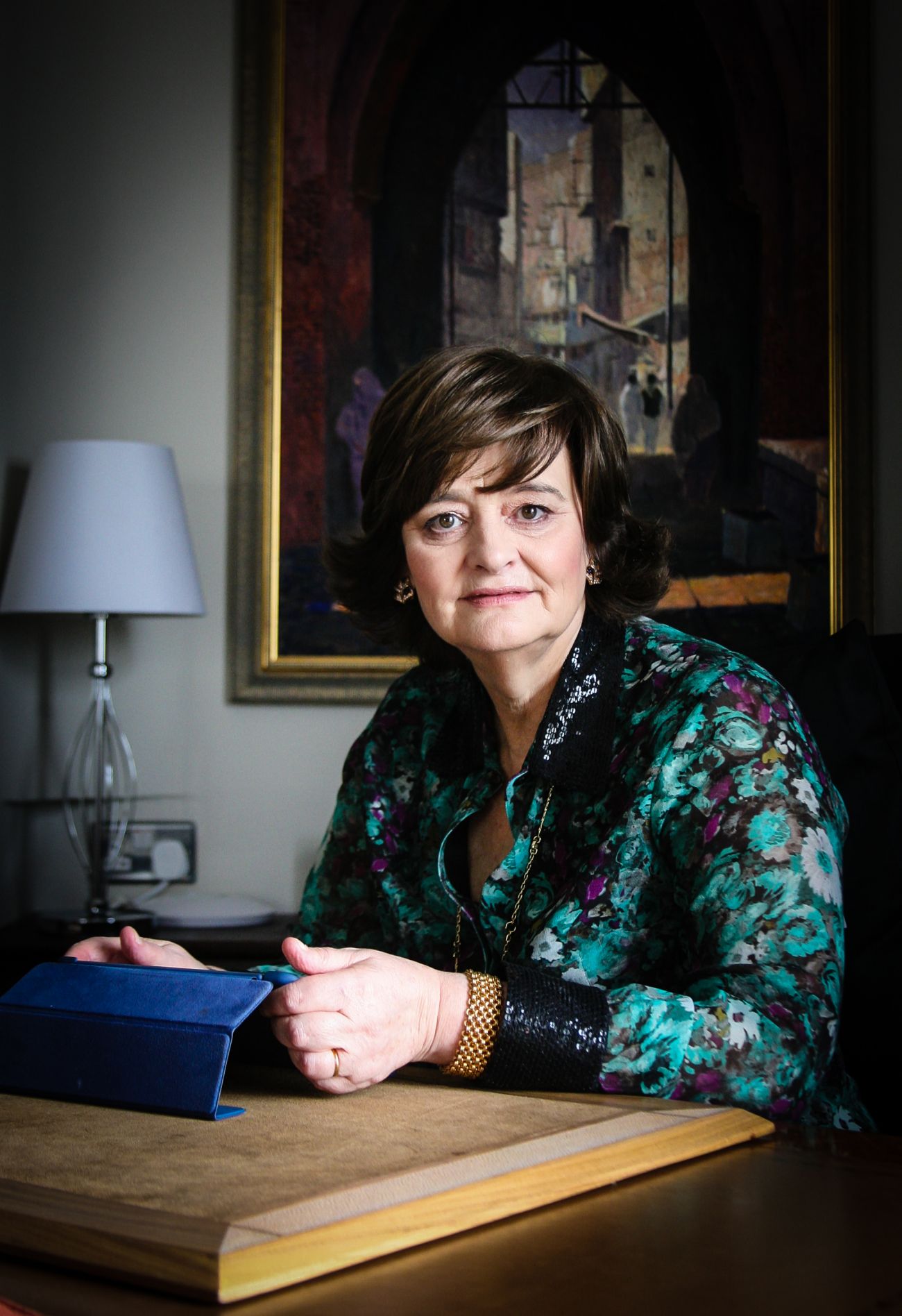 Cherie Blair QC has been made an honorary doctor of law.

Cherie Blair QC is one of the country's most prominent lawyers, she is also a champion for women's empowerment, working with partners worldwide to close the global gender gap in entrepreneurship through the Cherie Blair Foundation for Women.

Born and raised on Merseyside, Cherie realised early on the importance of self-reliance. "The first big shift in my life was when my father left my mother with two young daughters to bring up," she says. "That taught me the importance of women being financially independent."

She also realised that education held the key to achieving that independence. A diligent student, she left grammar school with four As at A-level, gaining her a place at the London School of Economics to study law – the first person in her family to attend university. From LSE, she attended law school before undertaking a pupillage at Lincoln's Inn Fields where her fellow trainees included one Tony Blair.

The couple shared an interest in law and a passion for politics. They married in 1980 and both stood as Labour candidates in the 1983 General Election. While Cherie failed to bring about an upset in the safe Conservative seat of North Thanet, it was a different story for Tony up in Sedgefield. The rest is history…

Cherie went on to establish an impressive reputation in the area of public law, focusing in particular on workers' rights and sex discrimination cases. In 1995, she became Queen's Counsel and in 1999 she was appointed a recorder – a permanent part-time judge – in the County Court and Crown Court. She was one of the founders of Matrix Chambers and, more recently, founded law firm Omnia Strategy, which specialises in dispute resolution and prevention.

Away from her legal work, Cherie is a non-executive director of Renault Group and Dangote Group, Honorary Chair of the World Justice Project and adviser to The B Team, a global non-profit that explores ethical and sustainable ways of doing business. In 2008, she founded her eponymous foundation. "Institutions are run better and communities are healthier when women are involved in solving the challenges of our society," she says. "Equal representation does not just lead to good democracy: it is democracy."

There is no doubt that Cherie Blair has made a very significant contribution to the legal profession in this country, and in doing so acted as a powerful role model for those coming behind her. She has also sought to use her profile and influence to change lives for the better, both here in the UK and around the world. In 2013, she was made a CBE for her services to women's issues and to charity. Now I present her to you for the award of honorary doctor of law.
Search stories
Categories