Anjelo Leeson, founder of Tale Media Ltd and MA Business Management with Finance Alumnus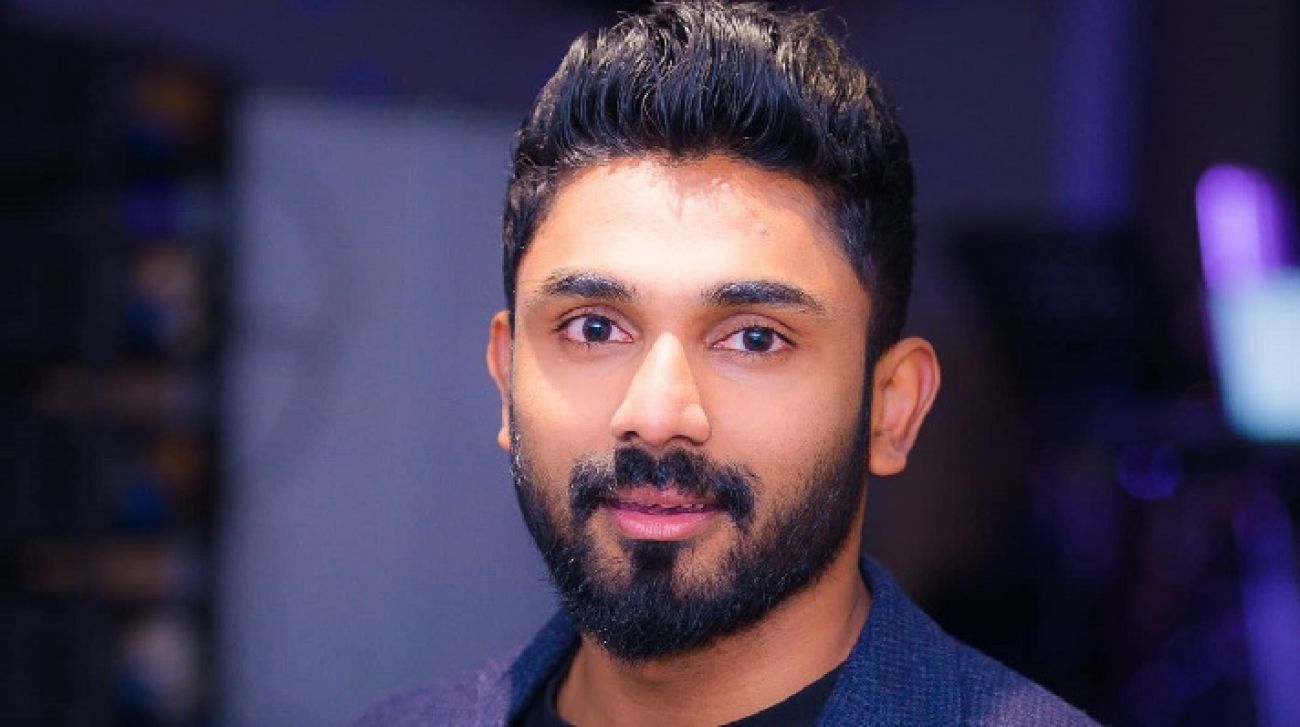 I knew early on I would never be happy in a workplace. From my experience as a musician and working in television, I knew there were problems in the creative industries that I could solve. That's where the motivation to start Tale Media came from.
Tale Media Ltd is all about telling each other's stories. We do this through different media, including video, audio and 3D. We create everything in-house, enabling us to deliver projects that are less resource intensive, take less time and as a result, cost less too. Our business has evolved over time and we now cater to the live streaming market too. We create shows and events for different companies to help them talk about their products or services.
A day in the life
I spend a lot of my week looking at trends in my industry. As an entrepreneur I'm always looking for new ways to position myself and my skills, so that I can continue to develop Tale Media and earn money in different ways.
I think this is especially important as I'm a freelancer. When starting out it was difficult to find clients. Cold calling and cold emailing never worked for me. Most of my clients are in the creative industries, so I quickly learnt that I needed to think creatively about how I market myself. I often use social media to get noticed by commenting on clients posts. Once interested, I spend a lot of time speaking to my clients so that I can understand and really get to know them. It's not just about your talent and the service you're offering, it's all about building personal relationships and getting to know your clients as people.
Overcoming challenges
Owning your own business is tough, I can see why some people think it's not for them. People I work with in the creative industries often have really great ideas, but don't always have the business knowledge to market themselves.
When I think back to the very beginning, my idea was a mess. Speaking to LSBU's Student Enterprise team to gain feedback really helped me to refine it, so that I could find my place in the market. Through the team's support I've really grown as a person and gained lots of connections. Owning a business isn't just about money. You need to be passionate about what you're doing. Through 1-2-1 support and attending workshops on different topics I've learnt to think creatively.
I've sacrificed lots of time with friends and family to make sure projects are finished on time. It's difficult to switch off sometimes too, as there's a lot to think about! The journey is hard, but you have to keep going and be open to change. When I'm presented with a challenge, I'm excited to overcome it. That feeling when something goes right, pushes me to do a better job. It's taken time and learning from experience to be strict with myself, so that I can manage my time effectively, whilst looking after my health.
If you don't try, you'll never know
If you have an idea, just get started and do something with it. You might think your idea is very simple or completely crazy, but until you try you'll never know. And what do you have to lose? Negative feedback can be hugely valuable. As an entrepreneur you always need to look at things in different ways and see things from your customers' perspective. I've learnt to face challenges, criticism and gained life experiences, whilst learning a lot about myself. These are experiences you don't really get in a workplace.
If you're inspired by Anjelo's story and want to start your own entrepreneurial journey, get in touch with our Student Enterprise team.
Search stories
Categories