Alex Lewis, Alumnus, BA (Hons) International Hotel Management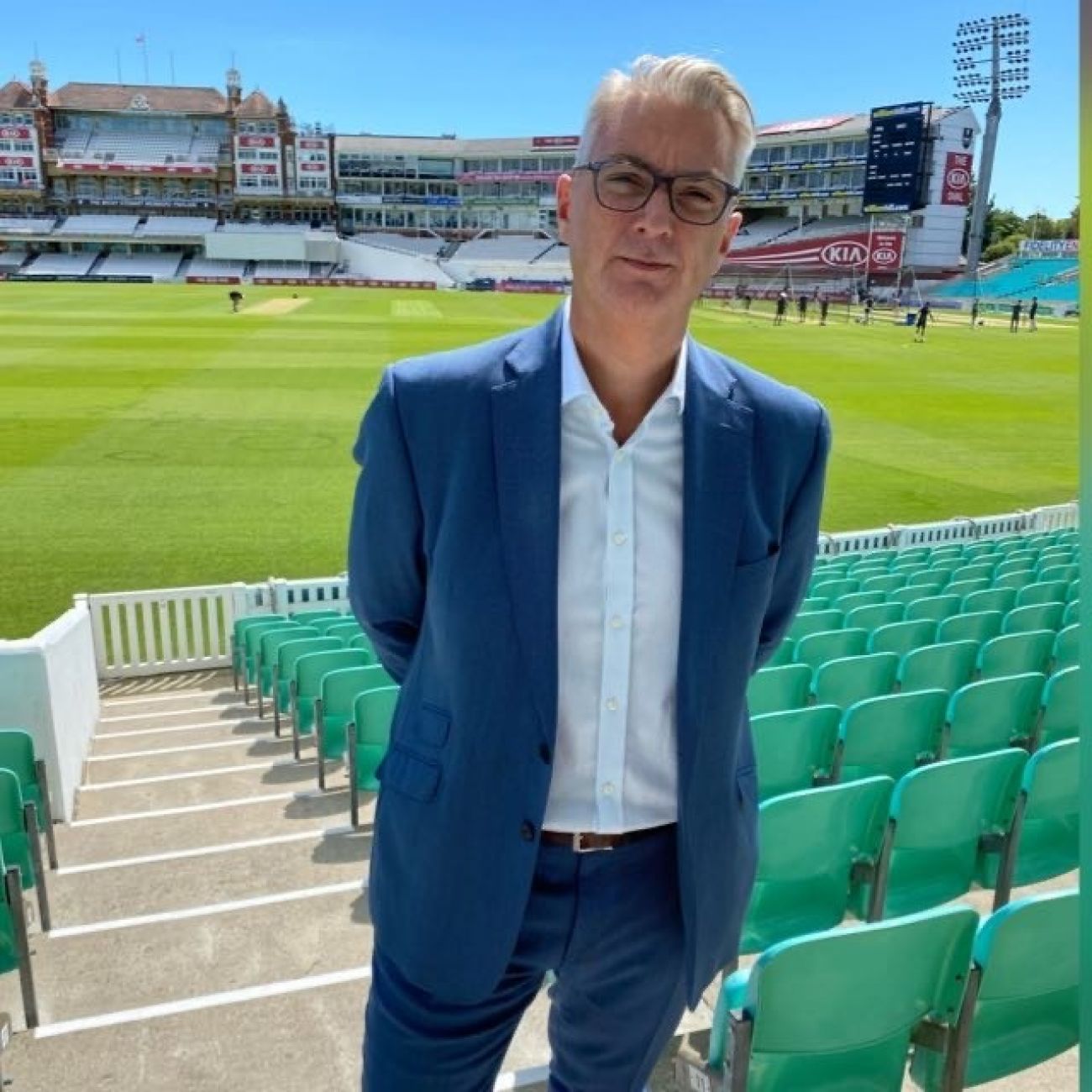 "My message to anyone thinking of a career in hospitality would be – go for it"
Now Venue Director at the Kia Oval, Alex Lewis (BA (Hons) International Hotel Management, 1996) reflects on his life in hospitality – and tells us why he thinks it's a smart choice for anyone looking for a varied, rewarding career.
I have a guy called Sammy to thank for getting me into hospitality. When I was in sixth form my brother was stationed at Chelsea Barracks. I'd come up to London to visit him and he'd take me out. We used to go to this restaurant, Le Casino, on Lower Sloane Street. Sammy, the owner, could see how bored I was and took pity on me. He'd take me into the kitchen and show me the ropes. That was where it all started.
I realised that without a degree I could only get so far. To be honest, my academic performance up to that point was pretty terrible. I had to resit my GCSEs and I failed all my A-levels bar one. I was always more vocational, and my school didn't really cater for that. After I left I was working in events and really enjoying it, but I could see I was soon going to hit a ceiling if I didn't get a qualification. It was a matter of personal pride too – I wanted to prove to people that I wasn't thick!
Studying at South Bank was a great all round experience. Hospitality tends to attract pretty sociable people and we had a good time. But I worked hard too. What was really interesting is that we were given the opportunity to study things other than hospitality. I remember doing post-modern art at one point! It was a four-year course too, with a placement, so I got to go and live and work in Paris which was a brilliant experience. And I got my 2.1 at the end of it all.
A wise person once told me, don't think too hard about what your first job is – think about the location. The rationale is that first jobs are often pretty grim so you might as well be somewhere nice while you're getting through those early years! That's certainly true of hospitality I think. It's a grind at the start, and that's why a lot of people quit and go and do something that's a bit easier and probably pays better too. I'm not sure that anyone from my course stayed in hospitality. That's a real shame.
I went straight to South Africa after graduating. My brother had left the Army and neither of us wanted to be in the UK. So we bought our tickets and off we went. He went into banking and I talked my way into a job with a big hotel group. Of course I was hoping to be sent to Cape Town. Instead, they put me in the middle of nowhere, in Kruger National Park. It was the most amazing learning experience.
My career has been hugely varied. I've worked in hotels and conferencing, run my own events company, set up a staffing agency operating between here and South Africa and run hospitality, travel and events for a new motor racing team. I've been hospitality manager for the BMW Oracle sailing team, and run the catering and retail arms of Ascot Racecourse. My message to anyone thinking of a career in hospitality would be – go for it. Get your head down and get the experience in those early years, then you'll find a whole range of interesting and rewarding opportunities open up. Good people are really sought after in this sector.
At the Oval, I'm responsible for everything apart from what happens on the pitch. I love it here. It helps that I'm a huge cricket fan, but I love being back in south London too. There's a real sense of community here. The Oval is really investing in the local area. We just bought the Oval Theatre, which was under threat of demolition, and are turning it into a hotel. And we're looking to buy the pub down the road. I'm secretly hoping I might get to take over as landlord when I retire…
I'd love to do what I can to encourage anyone studying hospitality to stick with it. Apart from Sammy, I didn't have any role models. If I can be that for someone else, and show them that hospitality can give you a varied and interesting and well travelled life, that would make me very happy. And in the short term I'd like more LSBU students to come and join us – regardless of what they're studying. We're always looking for good casual staff. If I'd been aware at the time that there was a venue like this down the road where I could have been gaining experience and earning decent money, I'd have been here like a shot. Now I'd like to give someone else that opportunity.
Search stories
Categories