A love of coding led Italian student Simone Autiero to Computer Science at LSBU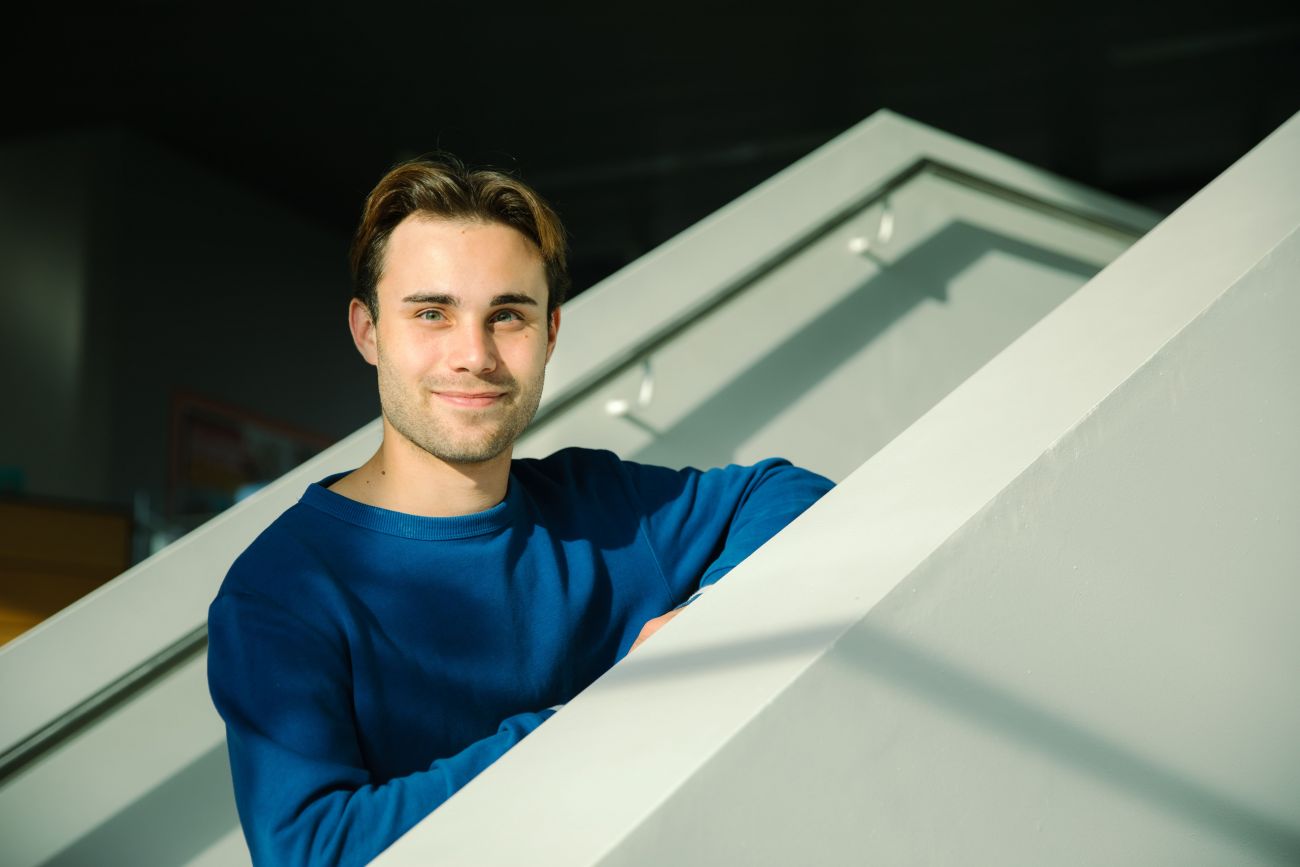 "At LSBU, and in London, you can be who you want to be."
I found LSBU on Instagram, came to an open day and loved it.
The study spaces and the whole campus felt right for me, and everyone was very welcoming. As a student there isn't a better city to live in than London; there are so many opportunities here, not least the opportunity to develop my English language skills.
The LSBU computer science course was exactly what I was looking for.
I've always been interested in computing, especially coding and web development. This is a great course, with amazing lectures and very supportive tutors. I've met so many people, some of whom even share my love of coding. In the third year you get to choose really interesting modules; I chose artificial intelligence and data mining. There is a good mix of theory, in the tutorials, and practical, in the many computer labs. As you get deeper into the course, you put more and more of the theory into practice.
For my final-year project I'm developing a skill-matching app for people looking for a job. Users enter their experience and skills and get matched up to the right job. I'm working by myself with a supervisor, and will have the opportunity to go commercial with the app when it's finished. As well as learning coding and computer skills, we're also taught skills in business, project management and professional practice.
The best thing about the course is the choice: web apps, websites, mobile apps—you can do anything. Many of our lecturers have links with the real world, so you get a sense of what's waiting for you outside university. I did a month's work experience alongside my studies, helping a company with their website, which is great for my CV and has helped me think about what to do after my degree.
Being in central London is a great benefit.
In London, and specifically at LSBU, you can be who you want to be, and there is a strong sense of community. I've joined lots of societies including computer science and LGBTQ, and enjoy spending time in the student life centre, catching up with everyone. There are people here from all over the world.
I've lived in student accommodation all three years; I like feeling that I'm at the centre of the university.
The course and my work experience have confirmed for me that I want to get into web design and development. I'm learning new programming skills in preparation for, hopefully, getting a graduate-entry job in my field.
Search stories
Categories