Douglas Denham St Pinnock, honorary doctorate in law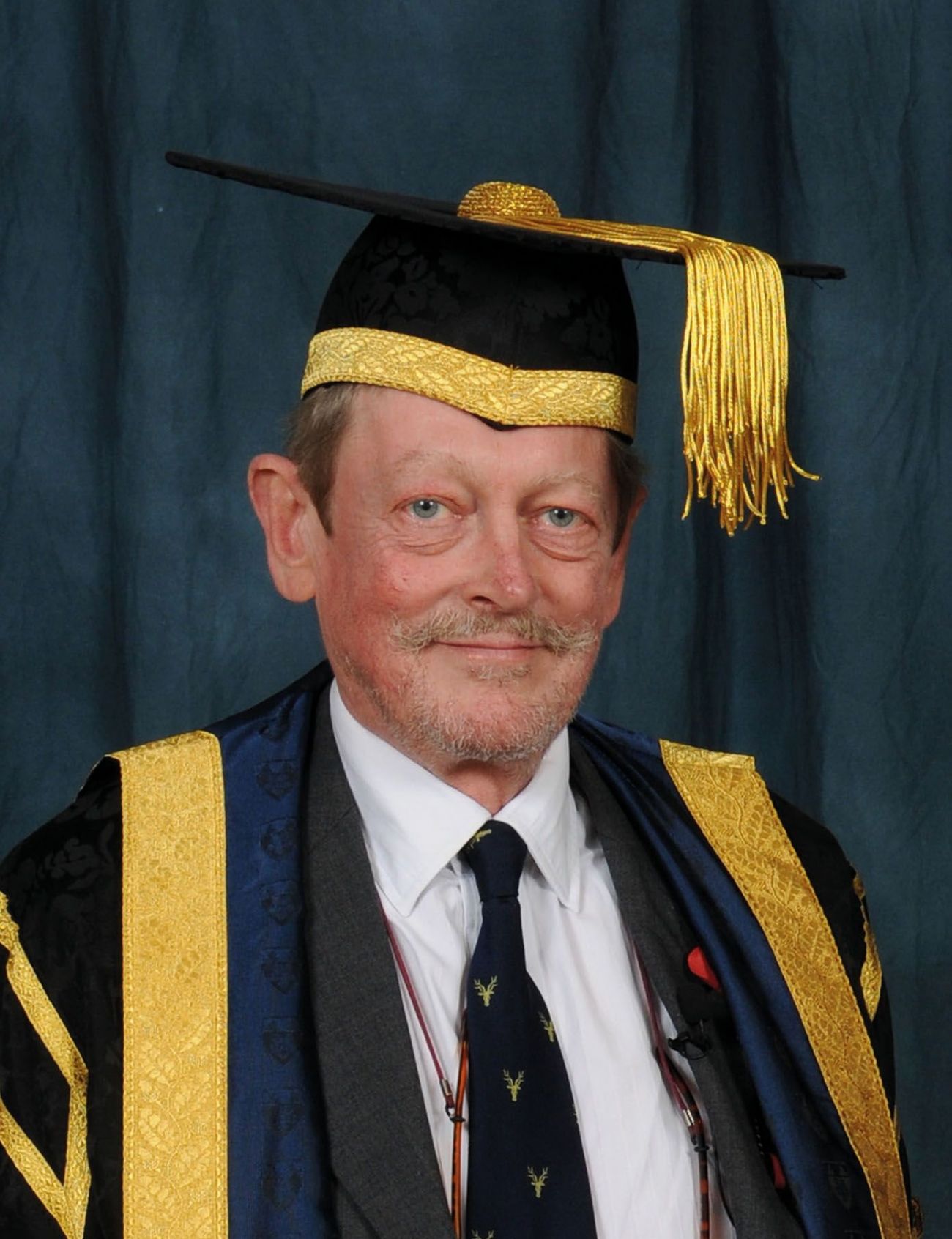 "What LSBU does so well is to recognise talent – to nurture it and draw people out"
Douglas Denham St Pinnock recently stood down as Pro Chancellor and Vice Chair of the Board of Governors of LSBU, having overseen many significant changes including the establishment of the LSBU Group. After graduating from Durham University he pursued a career in finance and is now also a successful entrepreneur with a particular interest in green technologies. He receives an honorary doctorate in law in recognition of his very significant contribution to the ongoing success of the University.
I'd like to be remembered as someone who played a role in helping LSBU grow into the impressive institution it is today. I joined LSBU as a governor in 2012. From the outset I found it an extremely invigorating place to work and I loved being here. If I could have stayed for another four-year term as Pro Chancellor, I would have done so. During my time we strove to ensure that the University was financially stable and to refurbish the estate. We are still seeing the fruits of this work in current building projects. I'm particularly proud that we took a risk and developed the Clarence Centre, which is now recognised internationally as a model university business centre and has helped many young entrepreneurs to launch their careers.
With the LSBU Group, we're trying to ensure that knowledge can impact the lives of even more people. The Group brings together institutions across south London to provide a seamless pathway from secondary through to further and higher education. It has already touched the lives and improved the educational opportunities of over a million people. It also provides a foundation from which LSBU can continue to grow and provide ever better opportunities for our remarkable student body.
I was deeply impressed by the maturity of the students I met in my time here. Their focus and curiosity were a revelation to me. These were serious, committed students unlike any I'd met before. This was echoed by a very senior legal figure I brought in to the Law Department to run a guest seminar. He was astonished by the quality of questions the students put to him. What LSBU does so well is to recognise talent – to nurture it and draw people out.
As a young man I was less than confident. Over the years I've learned how important it is to face challenges head on, in life and in business. I wish I'd understood the value of speaking out and saying what I think. The best advice I can give is not to be afraid of taking a stand.
I've always felt a special affinity with the legal world. This is why I'm so delighted to have become an honorary doctor of law. Although I never studied law formally, I've spent much of my life wrestling with contracts. Many of my closest friends are in the legal profession and I have mentored several young LSBU undergraduates who have gone on to become lawyers and barristers. While at LSBU I particularly enjoyed bringing in senior judges, barristers and solicitors to meet our law students.
There's been a strong entrepreneurial element to my career. Of course I I needed to earn a living too, but I've always been driven to innovate and transform things. In my early career as founder member of an independent financial brokerage, I helped set up the first money funds for local government and nationalised industries. Since then I have, among other things, set up a green technology firm and a green engineering business, Nanogentech, both of which I still run today. We have developed a technology that uses ultrafine oxygen bubbles in water to reduce electricity consumption in waste water treatment plants. It can also be applied to increase the sustainability of agriculture and aquaculture and to improve irrigation in areas where water is in short supply.
I think of myself as a radical in a pinstriped suit. Although successful and outwardly conventional, I still feel like an angry young man. In my work in higher education and local government, as well as with Nanogentech, I have always tried to bring about positive change. We can't always rely on governments to be forward thinking – the future is in all our hands.
I once paid in a cheque for £120 million over the counter at Barclays Bank in Southwark. The money (equivalent to around £0.5 billion today) had come from the former London council, the GLC, which was being wound up. We were able to ensure that it was reinvested over many years and used to maintain former London County Council and Greater London Council housing across the city.
The people who inspired me have been modest and willing to share their time. As a young child and a student I was lucky enough to meet several extremely impressive people, including General Sir Ronald Forbes Adam, who, as adjutant general, was second in command of the British Army during the Second World War, and ground-breaking female academic Dame Enid Russell Smith, one of the first women to enter the civil service through competitive examination. These people made the greatest impression on me because they took time to talk to me and treated me with respect. That is the other advice I will give.
Search stories
Categories