Pursuits include auditing, business environment, economics, governance, HR, marketing, organisational culture, management, policy, social enterprise and strategy. Our research informs our teaching and strengthens our programmes.
We invest in research which is both academic and applied. Working closely with the University's Enterprise Centre means our experts see the real world impact of their research on our local economy and society. Furthermore, academics enjoy a track record of working with businesses, public sector organisations, charities and policy makers to transfer knowledge and innovate.
Members of the London Centre for Business and Entrepreneurship Research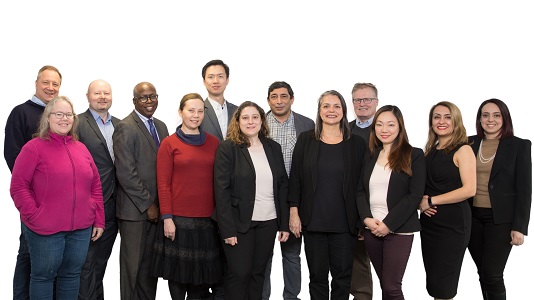 Research Centre and Groups
The School pursues research through the following Research Centre and Groups:
Centre
Groups
Research Degrees
We offer opportunities for full- and part-time doctoral research leading to MPhil, PhD or DBA qualifications. LSBU is proud to foster a stimulating research community combined with practical methodological training. Find out more about applying for a place on our programmes, including studentships.
Contact
Stories
Dr Janet Lakareber has developed a framework to help prevent skills, knowledge and language being lost between generations.

Dr Karin Moser brings together knowledge of computer science and psychology to research what makes employees share or withhold knowledge.

Dr Charles Graham and a team of LSBU's business students have been examining the economic health of Southwark's high streets with surprising results.
Research community brochure
Our Research brochure
Top of page