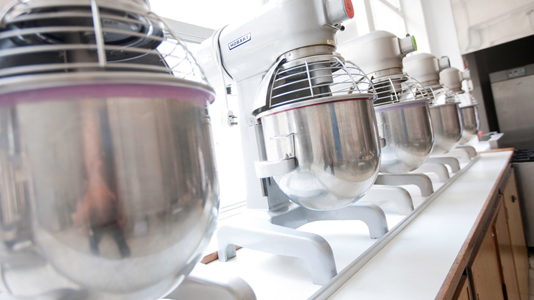 A wide array of software and facilities specific to the food industry are available, meaning the student experience largely mirrors that of an actual workplace.
Our range of laboratories
With LSBU, you will enjoy the use of product development labs, our sensory evaluation suite and our extensive compositional and analytical suite.
The National Bakery School
We are very proud of our groundbreaking Bakery School – from its traditional beginnings 120 years ago to its recent incorporation of the best contemporary facilities and techniques.
The London Food Centre
The London Food Centre is our platform for enterprise and consultancy. It offers fantastic opportunities for students to engage with potential food industry employers.
Top of page