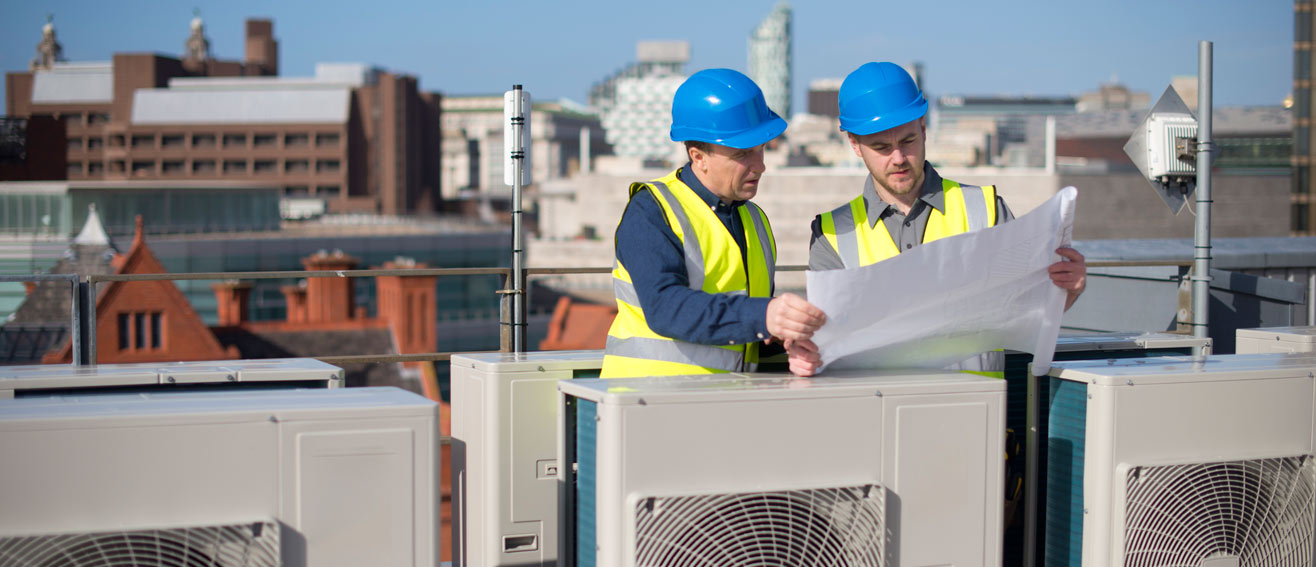 Centre for Air Conditioning and Refrigeration Research
Researching the environmental impact and carbon emissions associated with refrigeration, air conditioning and heat pump technology
Centre for Air Conditioning and Refrigeration Research
Leader: Professor Judith Evans, Professor Air Conditioning & Refrigeration, School of Engineering
We conduct applied, impactful research to minimise the environmental impact and carbon emissions associated with refrigeration, air conditioning and heat pump technology.
The Refrigeration, Air Conditioning and Heat Pump (RACHP) industry underpins much of the modern world: for example, without heat and cold, food supply would still be seasonal and limited to locally produced consumable items; data centres would not work; comfortable living conditions would be difficult to deliver; and certain medical advancements would be impossible.
It is estimated that RACHP systems primarily impact on the environment by contributing about 10% of the global total of greenhouse emissions: approximately three times more than is attributed to the aviation industry.
Around 25% of this contribution is directly due to the leakage of high global warming potential (GWP) refrigerants greenhouse gas, and 75% is generated indirectly through the use of electricity, as a result of carbon emissions produced during its generation.
Our research aim is to minimise the environmental impact and carbon emissions associated with RACHP through improved skills, knowledge, technology and applications.
Core research areas include: Food Refrigeration/the cold chain; low carbon technologies; energy efficiency; refrigerants; energy storage; data centres; waste heat recovery; and advanced cooling systems.
Our Centre has strong relationships with industry and professional institutions and continues to develop its international collaborations. Thus, we provide pathways between fundamental research, applied research, knowledge transfer and enterprise.
Our Centre's lead, Prof. Evans, coordinates the multi-million pound, EU funded, CryoHub project, which is pioneering the use of Cryogenic Energy Storage at refrigerated warehouses, as a means of balancing the power grid mismatch between power demand and energy generation from renewables.
Our pioneering Metropolitan Integrated Cooling and Heating (MICAH) project, led by Centre deputy Professor Graeme Maidment, comprises a partnership with London Underground and Islington Council, to realise the use of waste heat from the underground tube system in district heating schemes, thus improving London's energy efficiency and cutting carbon emissions.