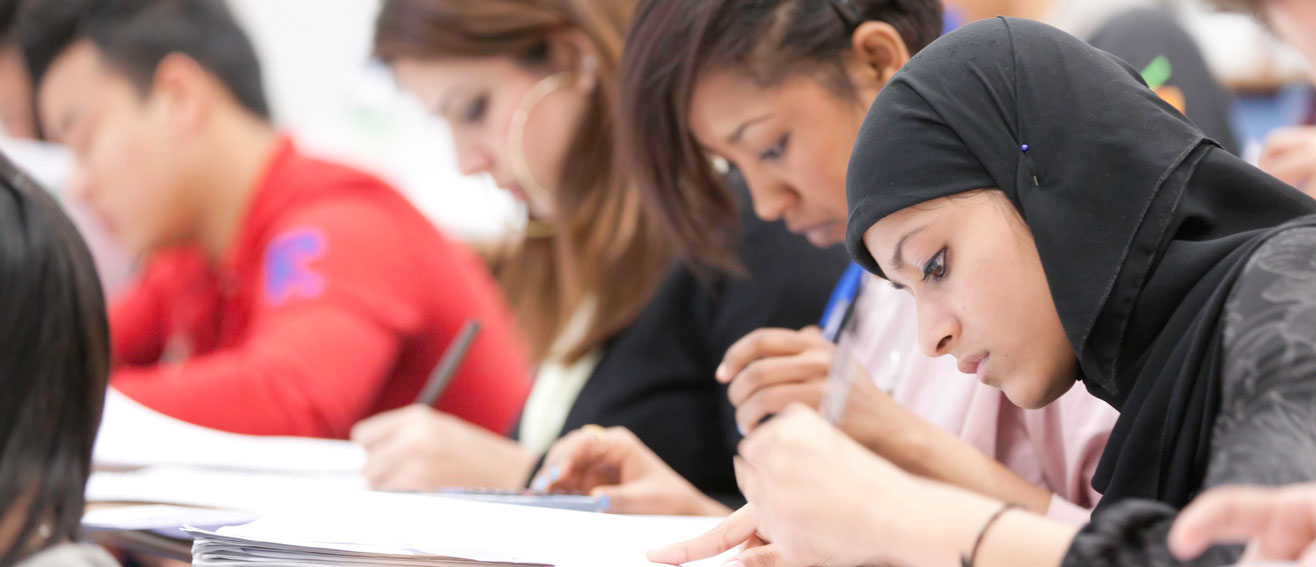 EU student information
Our commitment to internationalism remains unchanged
Brexit
The UK formally left the European Union at the end of January 2020 and we entered a one year transition phase. For more information on the transition period, and how to prepare for the new rules, please see the Home Office guidance.
Our Vice-Chancellor, Professor David Phoenix, remains committed to ensuring LSBU will continue to be a welcoming, diverse and vibrant international community. Our many EU and overseas staff and students are an integral part of our diverse community and continue to play a vital role in the future of the University. We have welcomed students from over 130 different countries for decades and will continue to do so.
What does this mean if you are an EU or EEA citizen applying to or currently studying at LSBU?
We understand these are challenging and uncertain times for students. We would like to reassure you that we are here to support you and will provide important updates to you. We recommend that you click on the links provided in the "Further Resources" section and fully read all the guidance available.
Immigration
The EU Settlement Scheme
To retain your current rights beyond 30 June 2021, EU citizens and their family members must apply for UK immigration status under the UK Government's EU Settlement Scheme. The scheme allows EU, EEA and Swiss citizens to continue to study, work and live in the UK post-Brexit.
The type of immigration status you get depends on how long you have been living in the UK when you apply. You may not choose which type, it will be assessed and allocated once you submit your application. The two categories are:
Settled status
If you have lived in the UK for a continuous five-year period you can apply for indefinite leave to remain, referred to as 'settled' status. This status enables you to continue living in the UK permanently. You can still apply if you have had absences from the UK during the 5 year period of up to 6 months in any 12 month period, or one period of up to 12 months in certain circumstances including serious illness or study.
Pre-settled status
You can apply for limited leave to remain on the basis of currently living in the UK. This is referred to as 'pre-settled' status. Once you have pre-settled status, you can apply for settled status once you have met the five-year continuous residence period.
Under current plans, those who arrive in the UK after 30 June 2021 will be subject to the immigration system in place at that time and EEA and Swiss students will require a visa to study.
The online application is free, as the Home Office's aim is to make the process simple, straightforward and should only take minutes to complete. This is an immigration application, so please read the guidance carefully and prepare your documents to ensure you meet the necessary criteria.
If you would like advice and support on applying, please seek specialist immigration advice. The UK Government provides information on finding an immigration adviser.
Irish citizens are not required to apply under the scheme in order to remain in the UK
Student funding
2020-21 Academic Year
The UK Government guaranteed EU students who start their course at an English university starting in the academic year 2020-21 will benefit from the current funding support system and UK students' level of fees.
Students will continue to remain eligible for undergraduate, masters, postgraduate and advanced learner financial support for the entire duration of their course throughout this period.
2021-22 Academic Year
On the 23 June, the government announced that any student starting at university in England in 2021/22 would no longer be eligible for Home fees status or access to the Student Loans.
ERASMUS+ programme
The UK will continue to participate fully in Erasmus+ until the end of the current programme. This means that EU students are able to study or work in the UK as part of the current Erasmus+ programme up until the end of 2021-22 academic year. This is subject to the individual arrangements at each sending university. From 1 January 2021, EU students may be subject to new immigration or visa requirements. The UK and the EU are currently negotiating the UK's access to the next Erasmus+ programme, which is due to start in 2021.
Further resources
The information on this page was updated 26 May 2020.