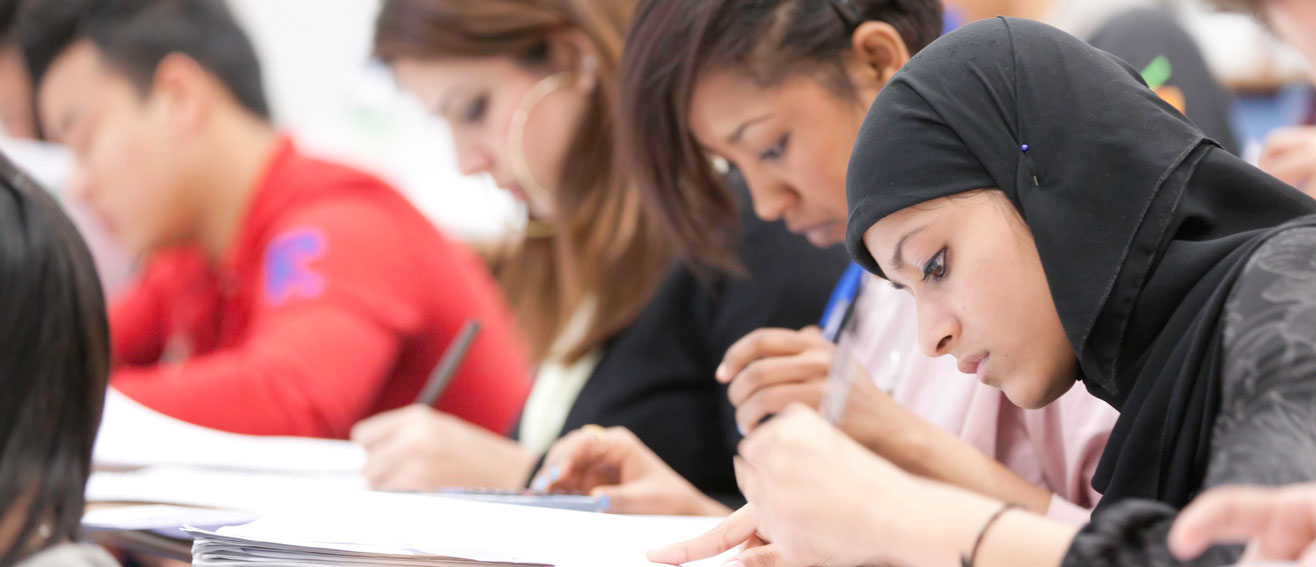 EU student information
Our commitment to internationalism remains unchanged
Brexit and beyond
The UK has left the European Union we entered a transition phase, which will finish at the end of December 2020. Agreements will be in place which establish the formal relationship between the EU and UK. For more information on the transition period, and how to prepare for the new rules, please see the Home Office guidance.
We understand these are challenging and uncertain times for EU students. We would like to reassure you that we are here to support you. We recommend that you click on the links provided in the "Further Resources" section and read fully all of the guidance available.
Immigration
This is the area you can expect most change as an EU student. Currently we can categorise our students into two distinct groups. Those who by the end of 2020 hold or have applied for Immigration Permission, and those who do not hold Immigration Permission. Please note, different rules apply to students coming for a short term study period e.g. Study Abroad, and should read the Study Abroad pages for advice.
EU Citizens holding Immigration Permission
To retain your current rights beyond the end of 2020, EU citizens and their family members must apply for UK immigration permission under the UK Government's EU Settlement Scheme. The scheme allows EU, EEA and Swiss citizens to continue to study, work and live in the UK post-Brexit.
The type of immigration permission you get depends on how long you have been living in the UK when you apply. You may not choose which type, it will be assessed and allocated once you submit your application. The two categories are:
Settled status
If you have lived in the UK for a continuous five-year period you can apply for indefinite leave to remain, referred to as 'settled' status. This status enables you to continue living in the UK permanently. You can still apply if you have had absences from the UK during the 5 year period of up to 6 months in any 12 month period, or one period of up to 12 months in certain circumstances including serious illness or study.
Pre-settled status
You can apply for limited leave to remain on the basis of currently living in the UK. This is referred to as 'pre-settled' status. Once you have pre-settled status, you can apply for settled status when you have met the five-year continuous residence period.
The online application is free, and should only take minutes to complete. If you would like advice and support on applying, please seek specialist immigration advice. The UK Government provides information on finding an immigration adviser.
You MUST be resident in the UK by the 31 December AND make your application by the end of June 2021 for either Settled or Pre-Settled status.
Irish citizens are not required to apply under the scheme in order to remain in the UK.
EU Citizens not holding Immigration Permission
If you do not hold any Immigration permission the new Student Route will apply to you. You will be required to apply for a student visa to study in the UK (Study Abroad students please review the Study Abroad pages).
What is the Student Route and how does this affect me?
The Student Route is the new Immigration Permission students need to come and study in the UK who do not hold any immigration Permission. You can find further information about this on our Visas and Immigration page and what this means for you.
What if I started remotely in September 2020 or January 2021?
If you started your course remotely in September or January, and:
Arrived for study in the UK before 11pm on 31 December 2020 and have some form of proof of that arrival. You are eligible to apply via the EU Settlement Scheme but must do so before 30 June 2021.
Arrived for study in the UK on or after 1 January 2021, you will need to apply for a Student Visa under the new Student Route.
It is important to note, if you had been in the UK prior to the end of the transition period (31 December 2020) you are still eligible to apply for the Settlement Scheme. But the deadline for this is 30 June 2021. If you can prove that you had been in the UK as a resident, before that date and can provide the Home Office some form of proof (rental agreement, student letter, etc.) then you can apply under the Settlement Scheme.
It is very important that in order to continue your studies beyond 30 June 2021, all EU students will need to provide LSBU with proof of their right to study.
Fees and funding
2020-21 Academic Year
The UK Government guaranteed EU students who start their course at an English university starting in the academic year 2020-21 will benefit from the current funding support system and UK students' level of fees. If you begin your course in semester 2 (January 2021) you will still be eligible for Home/EU fees and also student loans for the entire duration of their course.
2021-22 Academic Year
On the 23 June, the government announced that any new student starting at university in England in 2021/22 would no longer be eligible for Home fees status or access to the Student Loans. This will mean that you may be charged a higher fee rate but also be able to access specific scholarships.
ERASMUS+ programme
The UK will continue to participate fully in Erasmus+ until the end of the current programme. This means that EU students are able to study or work in the UK as part of the current Erasmus+ programme up until the end of 2021-22 academic year. This is subject to the individual arrangements at each sending university. From 1 January 2021, EU students may be subject to new immigration or visa requirements. The UK and the EU are currently negotiating the UK's access to the next Erasmus+ programme, which is due to start in 2021.
Further resources
The information on this page was updated on 27/10/2020.