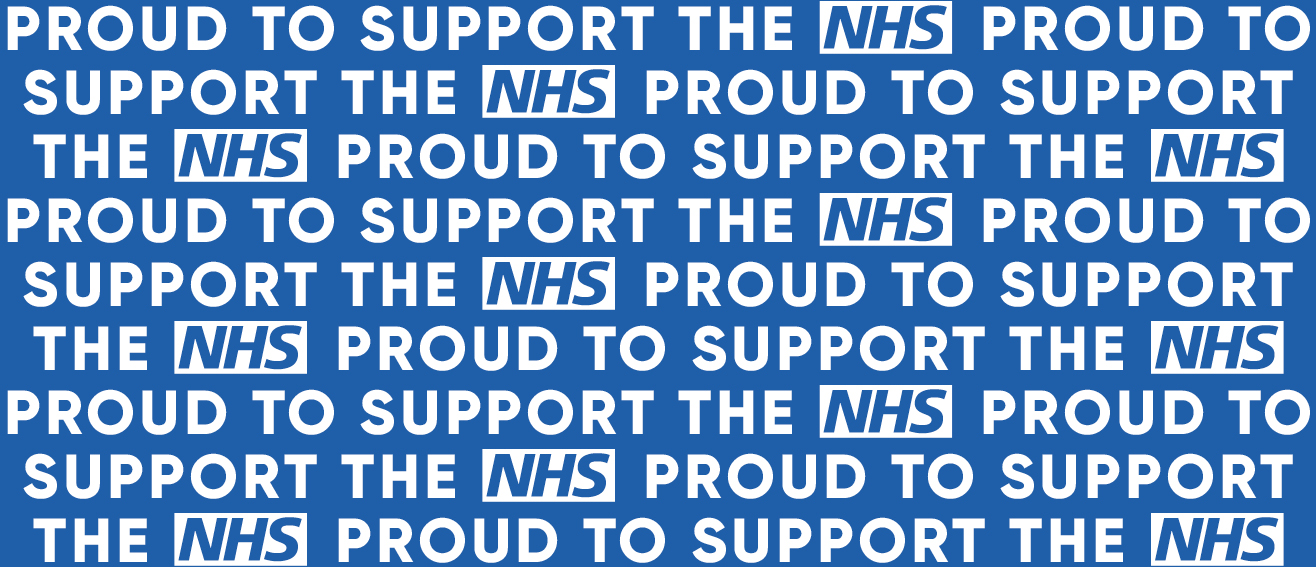 Proud to support the NHS
The LSBU Group's pulling together to support our society, key workers and the NHS
We're proud of all the students, staff and alumni across the LSBU Group who are fighting back against the coronavirus outbreak and supporting key workers on the frontline.
From all of the LSBU nursing students working or volunteering in hospitals across the country, and staff training the thousands of doctors and nurses returning to the NHS, through to our academies who are 3D printing vital parts for protective visors - the LSBU community has proudly stood together to support our society!
Supporting the frontline
500+
The number of LSBU final year nursing students on clinical placements in hospitals across the UK.* Our allied health students are being processed for entry to become fully register diagnostic radiographers, occupational therapists, operating department practitioners and physiotherapists.

54
The number of applications made by LSBU staff to join the NHS Volunteer Responders.* This is in addition to our staff with specialist skills who have return to work for the NHS (including at the Nightingale Hospital) and who are providing training on how to ventilate patients.

SE1
The K2 building on our Southwark campus is being used to train hundreds of doctors and nurses returning to the NHS, whilst the K3 building is being made available to store NHS supplies.
Here for our students
100%
All of our Student Services, lectures and wider academic support is now online.

Student Hardship Fund
The LSBU emergency hardship fund is up and running to help students financially impacted by COVID-19.

2 weeks
The amount of paid carers leave offered to staff with children and other dependents.
*figures as of 9/4/2020
Leading research and protecting our future
Sharon Cox, Senior Research Fellow and member of LSBU's Centre for Addictive Behaviours Research, has produced a blog on smoking practices and the coronavirus, highlighting how this is a dangerous mix for the most vulnerable smokers.
Professor Alison Leary, Chair of Healthcare and Workforce Modelling at LSBU, has been raising healthcare workforce issues, looking at how our healthcare system can cope during the second and third waves of this pandemic and how the NHS is fighting to clear the backlog of thousands of returning staff.
South London, the LSBU Group's got your back
We've seen many initiatives across our family of like-minded institutions to help support key workers and those most in need during the pandemic.
South Bank Engineering UTC and UAE South Bank are both open to the children of key workers so they can continue to deliver vital services across health and social care, education and childcare, supermarket retail, transport, public safety, plus utility and public service work.
South Bank UTC is 3D printing vital parts for protective visors for local NHS Trusts, whilst pupils from UAE South Bank are delivering protective masks to NHS workers across hospitals in London.

UAE South Bank has fully embraced new approaches to learning and providing education for all. Over 100 Chromebooks have been donated and delivered to students who didn't have access to laptops at home. Whilst the UAE website has been transformed into an online learning hub, complete with resources to support parents and students at the school. These are also available to the local community and people across the world.
We're all in this together
Whether you are doing your part by staying at home and have some top tips to share with our community, or are working on the frontline and want to tell the world your story, please let us know by tagging us on social medial @LSBU or emailing press@lsbu.ac.uk.