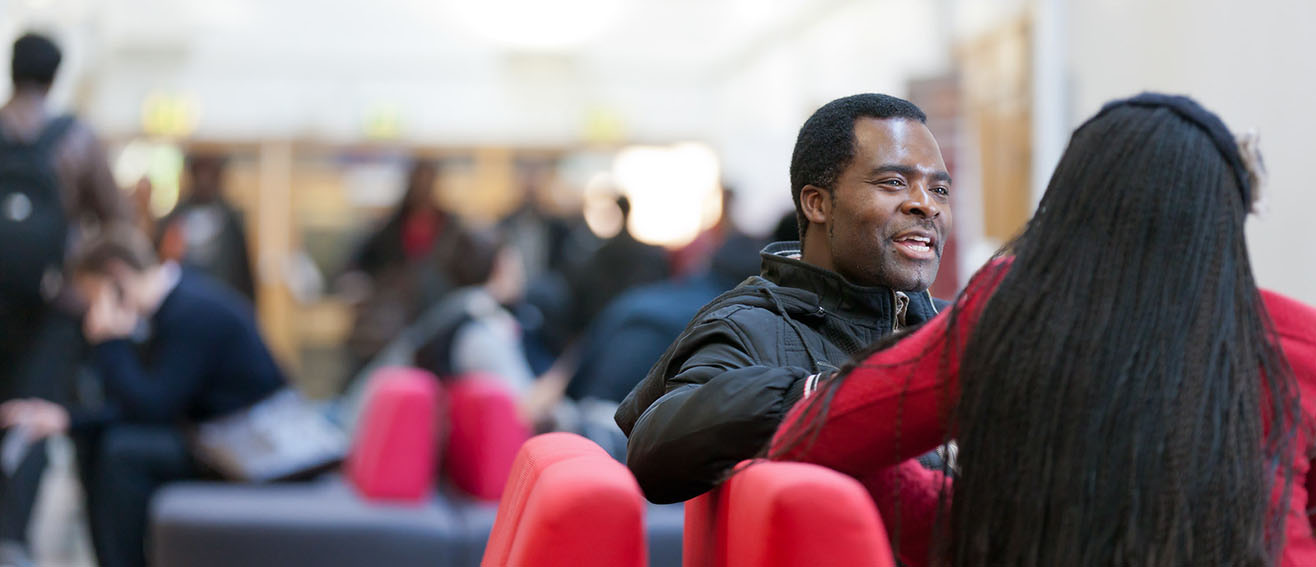 Why work at LSBU
Thrive in a workplace that embraces who you are
A place to thrive
At LSBU, we know that our diverse staff are our biggest strength. We're fostering a culture where everyone can be their authentic selves. Where they can thrive as high-performing individuals in an educational Group proud of where and who we are and the communities we're in.
Equality, Diversity & Inclusion
Inclusion, and valuing the benefits of diversity, are core to our strategic priorities and crucial in attracting and retaining talent. Diversity and Inclusion fosters innovation and builds workplaces and learning environments where everyone can thrive. But that's not why Diversity and Inclusion are central to us: we have a proud 125 year history of empowering our staff and students – EDI is in our DNA.
Health & Wellbeing
We want all our staff to be happy, healthy and productive. There is so much at LSBU to make sure that you're fully supported in the workplace and beyond. Whether it's adapting our working environment for you, providing advice if things get tough or defending your right to have dignity in the workplace – we're here for you.
Grow & Develop
As a Group of learning institutions, we're passionate about life-long learning in our staff as well as our students. Our Organisational Development Team offer a robust and dynamic program of developmental opportunities alongside those by a range of internal and external partners.
Staff Benefits
Working in an amazing team and joining our LSBU family is just the tip of the iceberg. We understand and acknowledge that our staff should be supported, rewarded and recognised for all their great work. Whether it's access to our fantastic educational and development resources or making the most of our generous annual leave and flexible working opportunities, there's something for everyone at LSBU.
Armed Forced Commitment
Over the last four years, LSBU has worked hard to achieve and maintain a Gold Award under the Government's Defence Employer Recognition Scheme. The Scheme itself is designed to encourage employers to support the Armed Forces Community through a variety of different initiatives which are collated to form their own Armed Forces Covenant (AFC)