Our values and behavioural framework
EPIIC through and through
The Behavioural Framework, which has been developed with staff, is extremely important in ensuring that the ways we work together are consistent with our values. They set out clearly the type of behaviours that we believe everyone who works with or for LSBU need to exhibit, irrespective of role.
The Framework also sets out examples of the standards we must achieve if we are to develop the environment and reputation that retains and supports existing staff and students, and attracts the best people in the future, whether they work or study at our University.
Find out more about our Behavioural Framework (PDF File 3,308 KB).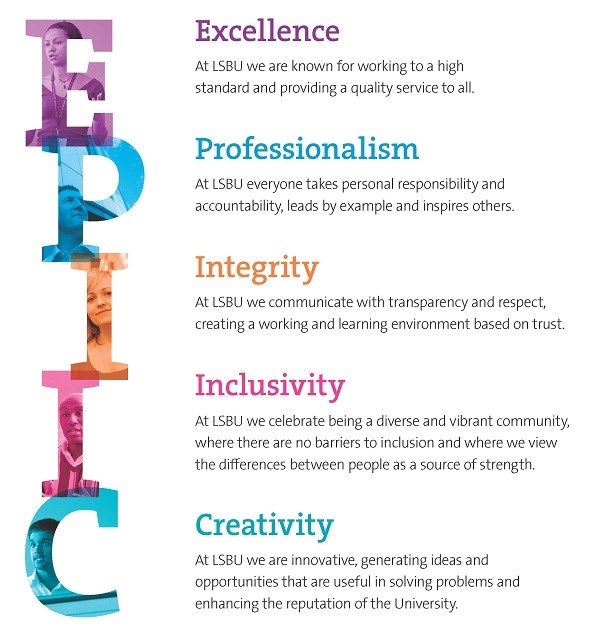 The EPIIC values were co-designed with staff and are central to all our strategies since their creation in 2015. Our EPIIC values are not just words on a page, they're interwoven into all aspects of LSBU and sit at the very heart of all our work. EPIIC guides us to be the employer and educator we want to be, one that is people-centred and allows our staff to thrive.
In this section
Our values and behavioural framework