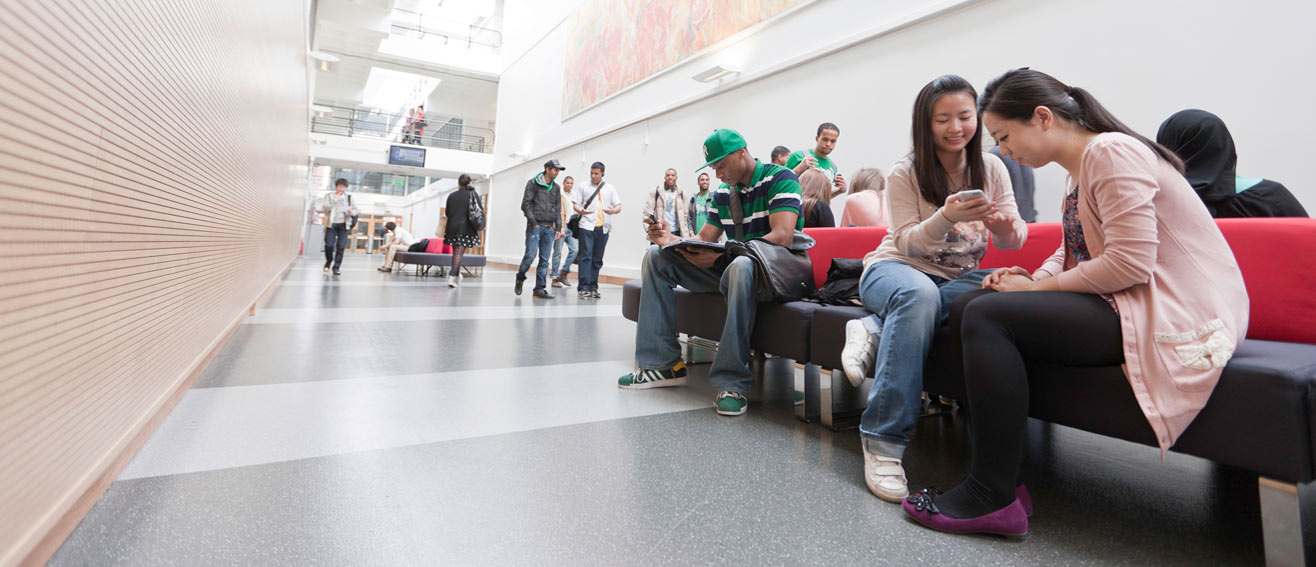 Applicant advice
Advice on applications, selection criteria and interviews
At LSBU we are committed to providing a fair and transparent recruitment process. Our aim is to appoint the person who is best suited to the role. Understanding our selection process and what we are looking for will help you make the best possible application.
We ask that you complete the online application process so that everyone gives us information in the same format. This allows us to assess your application in a consistent way based on the selection criteria for the role. The information you provide in your application form is the only information we will use to in deciding whether you will be shortlisted for an interview.
CVs
Please note that CVs will not be accepted. Please make sure you complete the online application process in full if you want to be considered.
The online application process
To apply for a vacancy at LSBU you will need to register to use the e-Recruitment system and submit an online application. Once you have made an online application we will store your information and when you log back in it will be available for you to use in making future applications to the university.
Personal details
Employment history
Education and training
Evidence for selection criteria
References
Equality and Diversity Information
Declaration and Data Protection Act
Please make sure that you complete all the fields. Help will be available on screen to guide you through the online application form. Mandatory fields are marked with a red asterisk.
Here are some tips that might help:
You can complete each section of the form in stages
You will be able to save and edit your application at any point before submission
To save time with your application it may be helpful to have key information to hand before you start
You can cut and paste content from other documents into the sections of the form or type information straight in
If you are typing directly into the form please make sure you save your work at regular intervals to avoid "time-outs"
By clicking Next at the bottom of each section your work will be saved
Use the Next and Previous buttons to scroll through the sections of the form
To review your progress click the Summary button
You can preview your application and save a copy before you submit it to check for any errors or omissions
Once you have completed all the sections please remember to press the Submit button once your application is completed
Once you've submitted your form you will not be able to change it
After you have submitted your application a screen confirming it has been successfully submitted appears, together with your reference number
The recruiting manager will only see the final submitted form
To keep a copy of your form you can request an PDF via email from this screen
Providing evidence for selection criteria
In this section you will be asked to complete a short statement to show how you meet each of the selection criteria on the person specification (A, B, C, D etc). Before completing your application make sure you have read the job description and selection criteria.
This section is your opportunity to demonstrate that you have the skills, knowledge or experience for the role.
It is important that you provide specific examples here. Don't assume that your qualifications or career history speak for themselves. It can be helpful to use the STAR method:
S – describe the situation
T – what was your task or role
A – what action did you take
R – what was the outcome
Closing date
All job opportunities have a fixed closing date for applications to be submitted. You will be able to submit your application up until midnight on the published closing date. Once the date has passed the role will not appear on the jobs page and you will not be able to submit an online application or see the job details. So, please remember to download a copy of the description because you may need to refer to it later on.
Shortlisting
Shortlisting is carried out anonymously by two managers who do not see personal information such as your name, equality data or address. Shortlisting usually takes about two weeks to complete and we will contact you to let you know the outcome as soon as possible.
Data protection
The information you provide in your application may be retained in both a hard copy and electronic format. We keep this information for the purpose of recruitment administration, carrying out anonymised statistical analysis and equality monitoring, and reporting on the recruitment process.
If you are appointed to a post at LSBU the data you have provided will be used for HR, payroll and pension administration. If you are unsuccessful your data may be retained for a maximum of twelve months.
Interviews
If you are invited for an interview, we will contact you by email and you will be able to see information and book your own interview slot online.
Disabled applicants
We are committed to ensuring our recruitment procedures and practices are accessible.
It is important to us that you let us know as soon as possible if you have any specific requirements that we can assist with during the recruitment process.
Access arrangements might include (among others):
assistance with completing your application
requesting information in an alternative format
arranging a sign language interpreter or other communication support for the interview
ensuring interview rooms are accessible (e.g. space, lighting, seating, sound proofing)
providing computer equipment with assistive software, should you be required to undertake a computer based assessment
Please note this information will not be part of the selection process and will only be available to those involved in arranging the interview.
You can tell us in confidence about your access requirements in the Equality and Diversity information section.

For more information or assistance with completing the application process please contact the HR Service Desk: hrsd@lsbu.ac.uk
Interview guarantee scheme
LSBU is committed to removing the barriers that disabled applicants experience in the workplace. We operate the interview guarantee scheme for applicants who declare a disability and meet the essential criteria.
International applicants
At LSBU our many international staff and students are a valued part of our vibrant and diverse community, and play a vital role in the future of the University. We welcome international applicants who have the right to work in the UK or who are eligible for sponsorship under the Skilled Worker Route (SWR) or the Global Talent Route.
The new points-based immigration scheme will work for the whole of the UK and will apply to all nationalities other than British or Irish citizens from January 2021 post-Brexit and ends free movement for EEA Citizens.
If you are an EU, EEA or Swiss citizen (this includes Iceland, Liechtenstein and Norway) you and your family can apply for free to the EU Settlement Scheme to continue living in the UK after 30 June 2021. You can also apply if you're the family member of an eligible person of Northern Ireland.
If your application is successful, you'll get either settled or pre-settled status. The EU Settlement Scheme is open. You can apply now if you meet the criteria. The deadline for applying is 30 June 2021. You must have started living in the UK by 31 December 2020. Which status you get may depend on when you apply.
The University has a legal responsibility to ensure that all employees have the legal right to live and work in the UK. Therefore, if you are made an offer of employment, this will be subject to the University verifying that you are eligible to work in the UK before you start work.
If you don't already have the legal right to work in the UK, you are still welcome to apply for certain jobs at the University. Our job adverts will state whether we can consider sponsoring overseas candidates.
Any job application you submit to us will be assessed using criteria based on the knowledge, skills and experience required for the relevant post. You will not be treated less favourably than another applicant on the grounds of national origin.
We strongly recommend that you consult the Apply for a UK visa section of the Home Office webpages to determine your eligibility for a UK visa.
However, any offer of employment we make to you will be conditional upon you gaining permission to work in the UK. By law, you will not be able to start working for us until you are able to provide evidence that this permission has been granted.