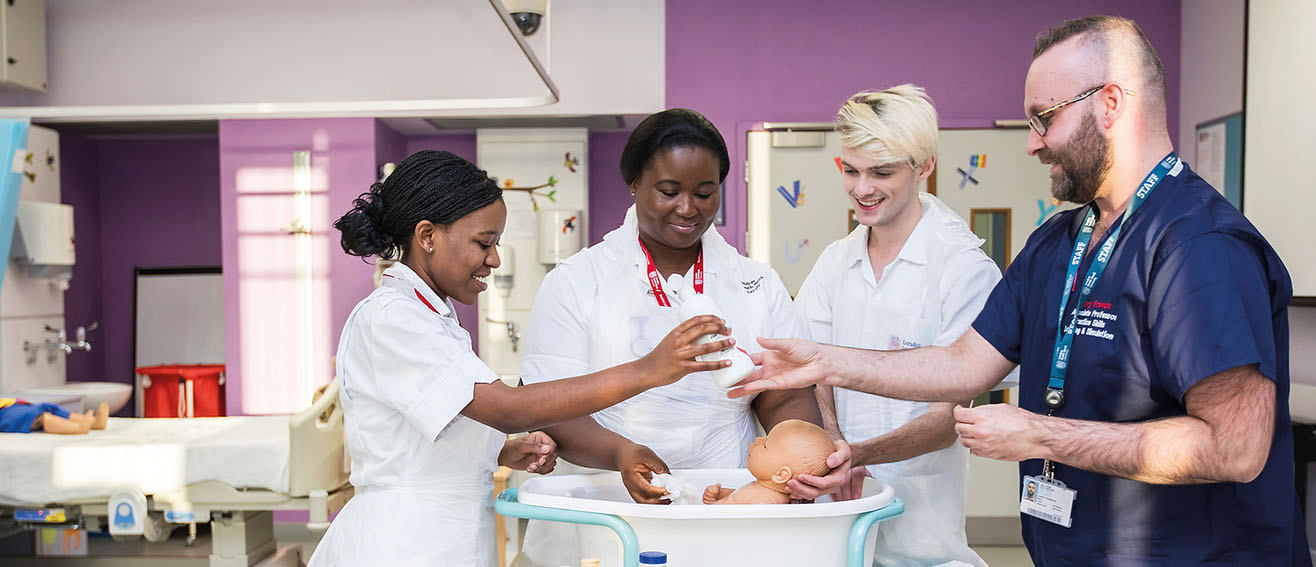 Facilities
Welcome to the real world
Our facilities help you learn by simulation, using the latest technologies in laboratories that reflect professional environments.
For instance, you can rehearse emergencies in our real-time labour ward, and get a feel for hospital acute care environments in the critical care laboratory. We also have life-size simulator mannequins, which can be programmed with various clinical conditions, plus a virtual learning environment that can simulate a radiotherapy treatment room.
These outstanding facilities allow you to put your skills into practice in real world situations. So when you work with the public in a real healthcare environment, you're ready to hit the ground running!​
Explore our key facilities:
Three campuses. Three experiences. One family.
Whether your interests lie in healthcare, wellbeing or social justice, in London you'll find like-minded people who want to turn their passion into purpose.
Southwark
Our main Southwark campus is in Elephant and Castle. It's been our home since 1892, although a lot's changed since then! If you think you know Elephant and Castle, think again.
£3 billion has been invested into the area, including a £20 million new public leisure centre, 1,693 affordable homes and 10,000 jobs, plus training and apprenticeships. It's a unique place and is without doubt one of the most up-and-coming areas in London - so come and be part of it!
Havering
Join hundreds of like-minded nursing students on Adult Nursing and Mental Health Nursing at our Havering campus. Away from the hustle and bustle of the city (which we know isn't for everyone), this site is a warm, welcoming and friendly campus environment. Classes are small and the campus has a tight knit community, which enables students to make friends and socialise with each other.
Croydon
Croydon is fast becoming one of London's largest growth centres, and our new home in Electric House is the first and only university in this thriving community. Our new campus is home to state-of-the-art modern teaching spaces, fit for the future of learning, complete with clinical skills labs, designed to replicate a real hospital ward.
Our specialist healthcare campuses in Croydon and Havering didn't happen by coincidence. Those locations were selected to help the NHS tackle a severe shortage of nurses across London, the South East and the Gatwick triangle. So you'll be graduating with the rights skills, experience and network – with the confidence of knowing that opportunities will be knocking at your door!