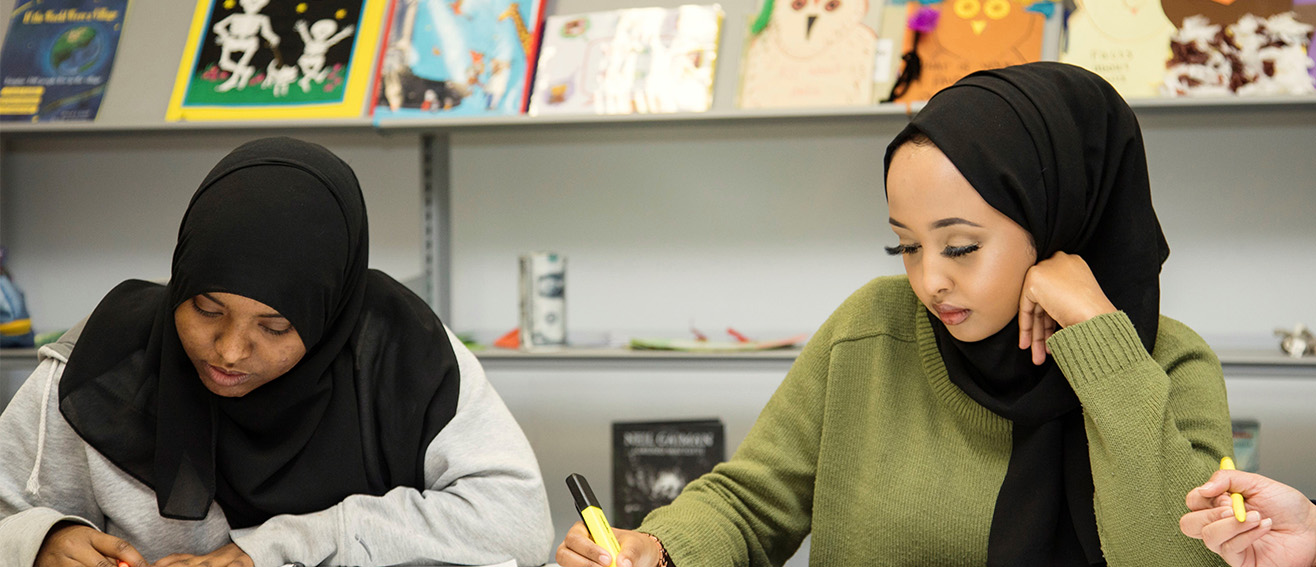 PGCE School Direct
Mode: Full-time; Part-time; Distance
Overview
School Direct is an employment based model of teacher education where you will gain qualified teacher status as well as a Postgraduate Certificate in Education (PGCE). School Direct involves schools working in partnership with LSBU to deliver the training. You'll be based in your school, but supported by LSBU throughout.
School Direct gives schools opportunities to design bespoke training and greater control over recruitment and selection.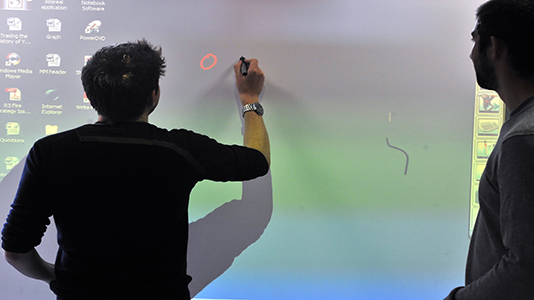 School Direct at LSBU
The School Direct programme at LSBU is a high quality intensive programme designed to prepare trainees for working in London schools.
100% of our School Direct graduates in 2016/17 were graded as good or outstanding.
The current OFSTED grading for ITT provision at LSBU is 'good'.
2018/19 School Direct Partners
For the 2018/19 academic year we will be working with the following School Direct partners:
Modules
Level 6 Modules
The Core curriculum
The Core Curriculum 5-11 modules focus on subject knowledge and pedagogy in the core subjects: English, Mathematics and Science.
Professional studies
This module underpins the entire PGCE course; it covers all aspects of the professional requirements of being a teacher alongside developing your pedagogical understanding. It covers topics such as how children learn, planning, assessment and pupil progress, classroom management, teaching strategies, working with additional adults and supporting children with particular needs.
The Wider curriculum
As part of the Foundation Subjects module and Computing sessions you will also develop subject knowledge and pedagogy in the foundation subjects: Art and Design, Computing, Design and Technology, Modern Foreign Languages, Geography, History, Music, Physical Education and Religious Education.
School experience
Over the course of the programme you will undertake four school placements each designed to provide a different experience.
The first placement is a Reading Mentor placement where you will work 1:1 with a child in a local primary school for seven weeks focusing on planning and supporting that child with their phonics and reading. On this placement you will also spend time working with the class teacher and supporting small groups.
The second placement takes place in different school for eight weeks and you will build up from planning and teaching small groups to planning and teaching the whole class with support from the class teacher and school based mentors.
The next placement is the Alternative Education Setting placement. See the section below for further details.
The final placement is for eleven weeks, usually in the opposite key stage to the second placement. By the end of this placement you will be expected to take on role of the class teacher, planning, teaching and assessing the whole class on a daily basis.
Alternative education setting
In term two you will arrange your own three week placement following your interests in an Alternative Education Setting. This placement is designed to give you a wider view of education and enable you to develop explicit skills that you will be able to transfer to mainstream practice. For example you may choose to work in a Special Educational Needs setting, a Pupil Referral Unit, an Early Years setting, a forest school or secondary school.
M Level Modules
Equality, inclusion and citizenship
This Masters level module will allow you to reflect on key issues such as equality, diversity and inclusion in an educational context. You will learn from leading academics and professionals from around the world about topics that affect education such as social class, race and diversity, gender, sexual orientation, asylum seekers and refugee families, inclusive practice, special educational needs and disability, looked after children, digital citizenship and children with English as an additional language. For the assessment of the this module you will undertake a small piece of classroom research based on one of these themes.
Plus one of the following module options:
SEND (Special Educational Needs and Disability)
This module discusses and explores how to enable learners with Special Educational Needs and/or Disabilities (SEND) to achieve in their learning. If you select this module your Alternative Education Setting placement will be in a Special Needs school.
Connect, consume, create: ICT in the Primary School
Explore the most up-to-date research, knowledge and understanding that underpins ICT and the Computing curriculum in primary schools.
Enquiry based science
This module will draw from current research and projects dealing with enquiry based learning in an international context. Sessions will include practical workshops where students will actively cooperate in groups to design and carry out scientific investigations. Issues concerning progression, assessment, the curriculum and leadership in primary science will be explored.
Raising Achievement in Mathematics (RAiM)
The RAiM module will help you gain knowledge and understanding to successfully teach mathematics with competence and confidence, and begin to develop as a specialist in this area. Part of your Alternative Education Setting placement will be in a mathematics department of a secondary school.
English: Language, learning and culture
This module focuses on spoken language as a key area of the English curriculum in order to explore culture and deepen learning in the classroom.
The equal opportunities, inclusion and citizenship element of the course is a very strong feature. It prepares trainees exceptionally well for working in an inner-city environment.

OFSTED report 2014
Employability
The School Direct programme at LSBU is a high quality intensive programme designed to prepare trainees for working in London schools.
100% of our School Direct graduates in 2016/17 were graded as good or outstanding.
100% of School Direct graduates in 2016/17 secured full-time employment upon completing the course.
Employability Service
We are University of the Year for Graduate Employment for the second year in a row - The Times and Sunday Times Good University Guide 2018, 2019.
At LSBU, we want to set you up for a successful career. During your studies – and for two years after you graduate – you'll have access to our Employability Service, which includes:
An online board where you can see a wide range of placements: part-time, full-time or voluntary. You can also drop in to see our Job Shop advisers, who are always available to help you take the next step in your search.
Our Careers Gym offering group workshops on CVs, interview techniques and finding work experience, as well as regular presentations from employers across a range of sectors.
Our Student Enterprise team can also help you start your own business and develop valuable entrepreneurial skills.
Professional links
Our School Direct partners
LSBU has built a growing network of links with schools which can offer places on a School Direct programme, we are currently working with:
We welcome candidates from independent schools. If you are interested in applying through an independent school please contact Andrew Read.
Interested in working with us?
If you would like more information on how your school could work with LSBU, please contact Andrew Read.
Teaching and learning
Trainees are effectively prepared to teach the new National Curriculum because the requirements are embedded in core and foundation subjects training sessions

(OFSTED report, June 2014)
The university based sessions are taught through lectures, workshops, practical sessions, seminars and tutorials. The aim throughout is to encourage creativity, reflective pedagogy and sensitivity to educational issues, aims and objectives. We aim to provide a learning community that actively challenges inequality and injustice.
In particular, the module on Equality, Inclusion and Citizenship will allow you to reflect on key issues such as equality, diversity and sustainability in the educational context.
You will be encouraged to make links between the theoretical and practical elements of the course. We use an interactive model of teaching and learning and you will be encouraged to think critically about subjects to inform your understanding of effective methods of teaching and learning and how best to apply these in classroom situations.
Professional Advisor Support
You will be assigned a professional advisor during your first three weeks of classes at LSBU. The role of your professional advisor is to be your primary contact for academic guidance and professional development support.
They will help you get the most out of your time at LSBU, providing advice and signposting to other sources of support in the University.
Your advisor should be the first person at the university that you speak to if you are having any difficulties that are affecting your work. These could be academic, financial, health-related or another type of problem.
In the first semester of your course you will meet with your professional advisor at least once a week in small group sessions. After this, you'll meet them a minimum of three times for 30-45 minutes throughout your course to discuss and record progress. You can contact your tutor for additional support by email and request additional meetings if required.
Entry requirements
UK or equivalent degree (Lower Second Class or above). This may be in any subject; it does not have to be a National Curriculum subject; and
GCSE (Grade C or above) or equivalent qualification in English, maths and science; and
A positive reference that highlights candidate's suitability to become a teacher; and
A written personal statement (see below)
Professional skills tests
You are required to have passed the professional skills tests in literacy and numeracy.
You can book your skills tests once you have submitted an application through UCAS Teacher Training.
The tests can be booked in advance of this as long as an application is submitted before you attend the test centre.
You need not have passed these tests before applying for the course and being invited for interview, but it is strongly recommended that you have already practised for the tests and have booked an assessment.
For further details please visit: https://getintoteaching.education.gov.uk/how-to-apply/passing-the-skills-tests
Personal statement
Your personal written statement should be coherent, written in clear standard English, and include the following:
1. Evidence of your understanding of, and commitment to, the Centre of Education and School Partnerships' Equality and Diversity statement:
"To value and respect the diversity offered in a pluralistic society and to provide a learning community that actively challenges inequality and injustice."
2. Experience of and commitment to working with young or adult learners in a formal/informal setting
Experience of working with young or adult learners in a formal or informal setting could support your application. It is desirable, although not essential, to have spent some time in a UK Primary school.
3. An awareness of current issues in education
Additional requirements
Applicants for this course must also meet the following additional entry requirements:
All entrants to ITE courses are required to undergo both an enhanced criminal record check through the Disclosure and Barring Service (DBS), formerly known as the Criminal Records Bureau (CRB), and an Occupational Health check before they can be admitted to a course. LSBU pays for both of these checks. Once you accept an offer from us, we will provide you with guidance on how to apply for your DBS and OH checks.
An applicant with a criminal record is not automatically prevented from becoming a teacher. For more information on the DBS and their enhanced checks call them on 0870 90 90 811 or visit the Gov.uk website.
How to apply
For a place on our School Direct PGCE you will need to apply directly to one of the lead schools using the UCAS teacher training portal. Our lead schools are:
The Gipsy Hill Federation (training and salaried opportunities)
The Merton Special Teaching Alliance (training and salaried opportunities)
On the UCAS teacher training portal you can search for places by School Direct strand or Training Programme. On the site the teacher training provider for the school is also listed. Using this system you may submit up to three times. Further applications can be submitted if you are not successful in any of your initial applications and have not already accepted a place though the UCAS system or Teach First.
LSBU is unable to accept applications from individual trainees or on a school's behalf.
If you have any queries, please contact the PGCE admissions tutor Katherine Pechey.
Prepare to start
We help our students prepare for university even before the semester starts. To find out when you should apply for your LSBU accommodation or student finance read the How to apply tab for this course.
Enrolment
Before you start your course we'll send you information on what you'll need to do before you arrive and during your first few days on campus. You can read about the process on our Enrolment pages.
Fees and funding
Salaried or Training routes
The School Direct course can be taken through either Salaried or Training (Non-Salaried) routes. The route you will be on is jointly agreed between you and your school. If you are on a Salaried route, the payment of fees to LSBU is made by agreement between you and your employer (your school). If you're on the Training route, you pay your own fees.
Contact information
Course Enquiries - UK
Tel: 0800 923 8888
Due to COVID-19, call waiting times may be longer than usual. Any questions? Use the green bubble on the bottom right hand corner to start a live chat with us
Get in touch