Unistats
What is Unistats?
Key Information Set (KIS) Data is only gathered for undergraduate full-time courses. There are a number of reasons why this course does not have KIS data associated with it. For example, it may be a franchise course run at a partner college or a course designed for continuing professional development.
Overview
Take an interdisciplinary approach to International Relations (IR), contextualising international processes historically, politically and socially. You'll explore development and under development, conflict and conflict resolution, war and terrorism, globalisation and activism.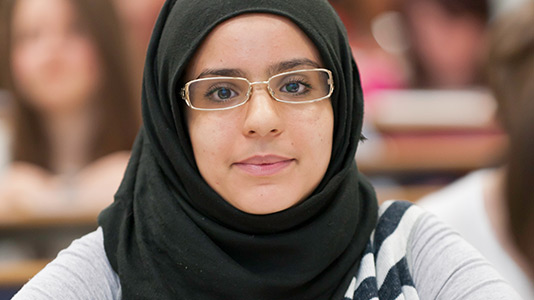 6 reasons to study IR here
Taught by research-active academics: Lecturers share their wide ranging research interests: international relations, global political economy, international human rights, sexualities and society, global sport, human trafficking, sustainability and climate change.

Diverse student body: Our interactive seminars and workshops encourage free and open debate - for you to share ideas and learn from each other.

Global alumni network: Become part of an 80,000-strong alumni network.

Learning resources: You'll have access to a variety of helpful resources, including the Perry Library - indeed the University is the No.1 London Modern university for Learning Resources (National Student Survey 2016).

Work experience: Enhance your employability by taking part in our volunteering programme - and take advantage of optional 'work placement' module.

Global perspective: Be part of an academic community dedicated to social justice and global responsibility - with inspiring schedule of guest speakers, events, volunteering opportunities and exchange of ideas.
This degree course covers...
the critical appraisal of issues of equity, ethics, social justice and global responsibility
IR concepts, theories and perspectives
political economy
sustainability and climate change
citizenship, race and national identity
the processes of internationalisation and globalisation - and their impact on politics and policy.
Key course information - ordered by mode
Mode
Duration
Start date
Location

Mode

Full-time

Duration

3 years

Start Date

September

Location

Southwark Campus

Mode

Part-time

Duration

5 years

Start Date

September

Location

Southwark Campus
Modules
Year 1
Introduction to international relations
This module introduces key issues in International Relations. We'll focus on major contemporary global events and processes and explore perspectives and concepts that inform international analysis. The content will respond to real-world controversies and events for the year, such as climate change, humanitarian intervention, the Syrian conflict and the Olympic Games. Assessment: group presentation (30%), blog (30%) and foreign policy briefing paper (40%).
Revolutions, wars and the making of the modern world
This module introduces some of the major themes and events in modern world history. It begins with an examination of the Enlightenment and the French Revolution. It moves on to look at the Industrial Revolution, national unification movements in Italy and Germany in the nineteenth century, Empire, the First World War and the ideologies of Fascism, Nazism and Soviet Communism. It looks at the impact of key historical figures such as Lenin, Stalin, Mussolini and Hitler and their impact on the shape of the modern world. Taught through: weekly lectures, seminars and group debates. Assessment: group work and presentation (40%) and 1,500-word essay (60%).
Introduction to political theory
You'll be introduced to key ideas and concepts in political theory. These include democracy, freedom, justice and power. These ideas and concepts are explored in the social and historical contexts in which they developed. You'll also be encouraged to explore the way that these ideas and concept have been transformed historically and the manner in which they are mobilised in contemporary political debates.
Introduction to international relations theory
This module introduces key perspectives in international relations theory, both classical and modern. We'll explore classical thinkers, including Hobbes, Kant and Marx, but our emphasis is on twentieth century International Relations' thinking. The Realist tradition will be a central concern, but critiques and alternatives will also be analysed. Throughout the module, we'll apply IR theory to real-world developments such as: war and peace, global justice, human rights, foreign policy and diplomacy, nationalism, and revolution. Assessment: logbook (20%), 1,500-word essay (50%) and 1-hr exam (30%).
War and social change in the 20th century
This module introduces the major themes and events in twentieth century world history from the Second World War onward. It examines contemporary historical events that have impacted society, including the Cold War, decolonisation, Mao Zedong and the Chinese Communist revolution, the effect of New Right ideologies in the 1980's, the fall of the Soviet Union and its consequences, globalisation, as well as moves towards European integration and the development of the European Union. You'll analyse the impact of these key events on the shaping of the modern and contemporary world. Taught through: weekly lectures and seminars. Assessment 2,000-word essay (100%).
North and south: issues of international development
This module explores the political economy of the world's developing societies in a historical and global perspective by focusing on some of the key processes that have contributed to global inequality. The role of powerful global actors (including the major states and transnational corporations) and of international financial institutions is our central theme, but local, national and international development initiatives will also be explored. Assessment: presentation (20%), 1,500-word essay (30%) and 2-hour exam (50%).
Year 2
Global governance, religionalism and the nation-state
This module explores the contemporary multi-layered international system. We'll focus on the complex, dialectical (non-linear) economic, social and political relations between nation-states, regionalisation and globalisation. Regionalisation has emerged across the world, but is most developed in Europe. We'll also explore the role of international organisations in the global system, with particular emphasis on the United Nations system, including international financial institutions. In problematising one-sided arguments about the decline of the state, we'll critically reflect on state power and global inter-dependence in the 21st century. Assessment: international news diary (50%) and 2-hr exam (50%).
Social research skills 1
In the first half of this module we'll introduce basic issues in research design and methodology. Topics covered include: experimental design and random assignment, formulating research questions sampling and measurement. In the second half of the module you'll learn the basics of statistical analysis and how to use SPSS.
The environment, sustainability and climate change
This module provides a grounding in the study of the politics of environmental sustainability. The module focuses firstly on the debate on environmental sustainability which includes the challenge by environmentalists that it is a contradiction. Alternative approaches will also be examined including: green theory, the free market and Marxist approaches. The second part of the module looks at increasing global competition for water, food, energy and oil. The politics of climate change and deforestation; transport and tourism; global security and justice will also be covered. The third part of the course focuses on case studies of organisations and movements involved in environmental sustainability. We'll look into the IPCC; Copenhagen Climate Council; the Fair Trade Movement; Ethical Consumerism and the Environmental Movement.
Globalisation and development
This module introduces key concepts, issues and theoretical debates in development studies. The module focuses on the developing societies of Africa, Asia, and Latin America and seeks to develop a comparative analysis of the divergent developmental experiences of Africa and the BRIC economies. The module locates the debates and issues that it explores within both an historical and global context and encourages students to explore the inter-dependence of the developed and developing world.
Plus two optional modules from:
Gender difference and equality
In the past few decades work on gender has been crucial in challenging mainstream sociological thought, and in making exciting and innovative contributions to sociological theory, methodology and policy. This Module addresses equality and diversity by focusing on the issue of gender difference and equality through the study of historical and contemporary debates on a range of topical issues reflecting diversity and equality issues in contemporary British society. Taught through: lectures and workshops. Assessment: 1,500-word essay (50%) and 2,000-word document report (50%).
Social theory and modern society
The scope of this course is designed to provide a grounding in the study of modernity and an understanding of some of the central assumptions of sociological thought developed during the nineteenth and twentieth centuries. Focusing first on some defining features of modernity, the course combines an examination of some key themes within classical sociological thought such as class, bureaucracy and order, before moving on to consider the relationship between such theorisation and a number of substantive areas of social research and debate. The central section of the course explores the role and meaning of modernist institutions and epistemologies through a case study of the Holocaust. The course concludes with a review of some current critiques of modernity.
Work placement
This module provides an opportunity for you to work in a setting directly related to your area of study. It will enable you to to explore and reinforce the interface between theory and practice in a professional setting. Voluntary and community sector organisations with a registered charity number and most political organisations are suitable for work placements. However you'll need to meet and consult with your Module Coordinator to identify an appropriate voluntary sector and/or political organisation for you. Taught through: practical on-the-job work experience. Assessment: 1,000-word self-reflective report (30%), 2,500-word critical evaluation and action plan (70%).
Making identities: citizenship, race and nation
This course aims to examine the processes that have shaped key facets of identity in contemporary societies. It does this by exploring modern sociological approaches to the analysis of three key identities, namely those based on citizenship, race and nation. It seeks to situate the origins and development of the study of these phenomena in the context of debates about the formation of social identities in modern states and societies. By taking notions such as citizenship, race and nation and examining their inter-relationship the Module aims to provide a critical analysis of key sociological debates about the making of social and political identities. An important concern of the course throughout is to explore the changing understandings of 'citizenship', 'race' and 'nation'. This allows you to explore important theoretical questions and debates and encourages you to think critically about their utility for the analysis of specific historical processes and contemporary situations. The module will encourage you to think across the different boundaries of race and nation, gender and sexuality, as well as locality or environment in order to understand the different interrelationships between these forms of identity formation and citizenship in the modern world.
Year 3
Contemporary dynamics of the world system
This module explores the structures, dynamics and transformations of world orders and provides students with an understanding of international relations since the demise of the nineteenth-century Pax Britannica. We'll explore successive world orders, analysing the period of rivalry between the major powers (1875-1945), and the era of Cold War bi-polarity and Pax Americana (1945-1990). We'll focus on post-Cold War developments, including the rise of China, the debate on US empire and hegemony, and processes of globalization and transnationalisation. We'll also explore contemporary patterns of international disorder, including the developing multi-polarity and the rise of transnational Islamic activism. Assessment: seminar presentation (20%), 1,000-word book review (30%) and 2-hr exam (50%).
Diplomacy and conflict resolution
This module examines the historical, theoretical, normative and practical aspects of diplomacy and conflict resolution, Having defined the key concepts, we'll explore a range of approaches to the subject, including political and legal approaches. Our primary focus is on the role of states but we'll consider international institutions and non-state actors, such as NGOOs, too. Key topics covered include: the nature and history and nature of diplomacy, the history of conflict resolution, the processes of conflict resolution including peace-keeping, humanitarian intervention, and responsibility to protect, including a critique of liberal interventionism. Assessment: blog on a recent international conflict resolution effort (50%), presentation (30%), participate in model UN event (20%).
Crimes of the powerful: states, corporations and human rights
This module explores the phenomena of state crime, corporate crime and the involvement of powerful social forces in human rights abuses. We'll examine the problems involved in conceptualising state crimes and human rights and looks at contemporary crimes against humanity, including in the area of environmental rights. We'll also explore the problems involved in regulating and controlling state crime and human rights atrocities in which states and state officials play a key role. The critical engagement with globalization provides a you with a framework to explore significant contemporary debates and developments. Assessment: 500-word annotated bibliography (20%) and 2,500-word case study (80%).
Genocide and crimes against humanity
This module explores the history of genocide and crimes against humanity in the twentieth century and beyond. It begins with an introduction to the related concepts of genocide and crimes against humanity before considering a range of events including colonial genocides, the Armenian Genocide, the Nazi 'Final Solution', alleged genocides in Cambodia, Yugoslavia and Rwanda, as well as cases of genocide in the twenty first century in Darfur and the Democratic Republic of the Congo. You'll analyse the dynamics of genocide and crimes against humanity in order to shed light upon their origins, characteristics and consequences. Taught through: a mix of lectures and seminars. Assessment: 4,000-word essay (100%).
Research project (double module)
This Level 6 double module covers two semesters and consists of the research for and completion of an academic project with a 10,000 word limit. You'll choose an IR subject relevant to the study of International Relations in which they wish to specialise, and then undertake and complete the project. During the whole process, from choice of subject to final submission, you'll have the support and guidance of an academic supervisor. Assessment: project proposal (15%) and 10,000-word project (80%).
Employability
Graduates are in demand for their skill-mix:
analysis
critical thinking
research
strong communication skills
As a graduate you'll be able to appreciate that problems are often multi-faceted and require thoughtful, creative and logical approaches. Such graduates are highly valuable (in both commercial and Not-for- Profit sectors) because of their ability to contribute to strategic decision making.
Typical careers are:
teaching
voluntary sector project management
work in NGOs, local and central government
general commercial businesses
national delegations at the United Nations
LSBU Employability Services
LSBU is committed to supporting you develop your employability and succeed in getting a job after you have graduated. Your qualification will certainly help, but in a competitive market you also need to work on your employability, and on your career search. Our Employability Service will support you in developing your skills, finding a job, interview techniques, work experience or an internship, and will help you assess what you need to do to get the job you want at the end of your course. LSBU offers a comprehensive Employability Service, with a range of initiatives to complement your studies, including:
direct engagement from employers who come in to interview and talk to students
Job Shop and on-campus recruitment agencies to help your job search
mentoring and work shadowing schemes.
Staff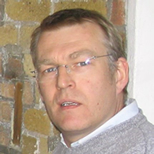 School/Division:
Law and Social Sciences / Social Sciences
Job title:
Head of Division of Social Sciences
Dr Budd specialises in International Relations, with interests in international theory, imperialism, and globalisation. His last book analysed neo-Gramscian international relations theory.
---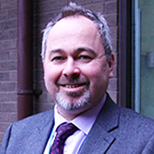 School/Division:
Law and Social Sciences / Law
Job title:
Dean, School of Law and Social Sciences
Prof. Craig Barker is the Dean of the School of Law and Social Sciences and a Professor of International Law. Appointed in 2015, Prof. Barker has taught extensively in the areas of domestic and international law, as well as international politics. He is a leading international expert on issues relating to diplomatic law.
--- School/Division:
Law and Social Sciences / Social Sciences
Job title:
Course Director, Sociology
Dr Matthew Bond is Senior Lecturer in the Department of Social Sciences and Course Director of the Sociology undergraduate programme.
---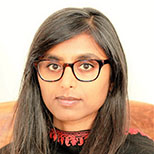 School/Division:
Law and Social Sciences / Social Sciences
Job title:
Course Director, Education for Sustainability; Lecturer in Sociology
Dr Jaya Gajparia is the Couse Director of the Masters programme in Education for Sustainability, an internationally recognised distance learning programme established in 1994. She also teaches on a variety of Undergraduate Sociology courses.
---
School/Division:
Law and Social Sciences / Social Sciences
Job title:
Associate Professor
Dr Pine currently teaches modules on 'Revolutions, Wars and the Making of the Modern World', 'War and Social Change in the Twentieth Century' and 'Genocide and Crimes against Humanity'.
---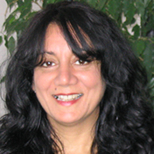 School/Division:
Law and Social Sciences / Social Sciences
Job title:
Associate Professor in Sociology
Dr Shaminder Takhar is Associate Professor in Sociology specialising in race, gender, sexuality and social justice. She is the research ethics co-ordinator for the School of Law and Social Sciences.
---
Facilities
Teaching and learning
You can expect to be taught through a mix of innovative and traditional teaching methods:
social media
blogs
presentations
group work
policy briefs
essay writing
dissertations
Our central London location means that our you can benefit from London's rich resources:
the British Library
the Imperial War Museum
the Institute of Historical Research
the Wiener Library
the Women's Library @LSE
the Black Cultural Archive
Entry requirements
2018 Entry
A Level BCC or:
BTEC National Diploma MMM or:
Access to HE qualifications with 9 Distinctions and 36 Merits or:
Equivalent Level 3 qualifications worth 106 UCAS points
Applicants must hold 5 GCSEs A-C including Maths and English, or equivalent (reformed GCSEs grade 4 or above).
Visit UCAS for guidance on the 2018 tariff.
How to apply
International (non Home/EU) applicants should follow our international how to apply guide.
Instructions for Home/EU applicants
Mode
Duration
Start date
Application code
Application method

Mode

Full-time

Duration

3 years

Start date

September

Application code

VL250

Application method

Mode

Part-time

Duration

5 years

Start date

September

Application code

4822

Application method
All full-time undergraduate students apply to the Universities and Colleges Admissions Service (UCAS) using the University's Institution Code L75. Full details of how to do this are supplied on our How to apply webpage for undergraduate students.
All part-time students should apply directly to London South Bank University and full details of how to do this are given on our undergraduate How to apply webpage.
Accommodation
Students should apply for accommodation at London South Bank University (LSBU) as soon as possible, once we have made an offer of a place on one of our academic courses. Read more about applying for accommodation at LSBU.
Finance
It's a good idea to think about how you'll pay university tuition and maintenance costs while you're still applying for a place to study. Remember – you don't need to wait for a confirmed place on a course to start applying for student finance. Read how to pay your fees as an undergraduate student.
Fees for 2017
Fees for 2017 have not yet been published for this course. Please check back later in the year. Fees are likely to be in line with the rest of our undergraduate degree programmes.
Fees and funding
Fees are shown for new entrants to courses, for each individual year of a course, together with the total fee for all the years of a course. Continuing LSBU students should refer to the Finance section of our student portal, MyLSBU. Queries regarding fees should be directed to the Fees and Bursary Team on: +44 (0)20 7815 6181.
UK/EU fee:

£9250

International fee:

£13125

AOS/LSBU code:

4821

Session code:

1FS00
Total course fee:
UK/EU
£27750
International
£39375
UK/EU fee:

£5550

International fee:

£7500

AOS/LSBU code:

4822

Session code:

1PS00
Total course fee:
UK/EU
£27750
International
£37500
For more information, including how and when to pay, see our fees and funding section for undergraduate students.
Possible fee changes
Current regulatory proposals suggest that institutions will be permitted to increase fee levels in line with inflation up to a specified fee cap. Specifically, LSBU may be permitted to increase its fees for new and existing Home and EU undergraduate students from 2017/18 onwards. The University reserves the right to increase its fees in line with changes to legislation, regulation and any governmental guidance or decisions.
The fees for international students are reviewed annually, and additionally the University reserves the right to increase tuition fees in line with inflation up to 4 per cent.
Scholarships
We offer students considerable financial help through scholarships, bursaries, charitable funds, loans and other financial support. Many of our scholarships are given as direct tuition fee discounts and we encourage all eligible students to apply for our Access Bursary. New home full-time undergraduate students meeting eligibility criteria could receive a £1,000 cash bursary by joining us in the 2017/18 academic year. Find out more about all our scholarships and fee discounts for undergraduate students.
International students
As well as being potentially eligible for our undergraduate scholarships, International students can also benefit from a range of specialist scholarships. Find out more about International scholarships.
Please check your fee status and whether you are considered a home, EU or international student for fee-paying purposes by reading the UKCISA regulations.
Fees for 2017
Fees for 2017 have not yet been published for this course. Please check back later in the year. Fees are likely to be in line with the rest of our undergraduate degree programmes.
Case studies
Select a case study and read about practical project work, students' placement experiences, research projects, alumni career achievements and what it's really like to study here from the student perspective.
Prepare to start
We help our students prepare for university even before the semester starts. To find out when you should apply for your LSBU accommodation or student finance read the How to apply tab for this course.
Applicant Open Days
To help you and your family feel confident about your university choice we run Applicant Open Days. These are held at subject level so students start getting to know each other and the academic staff who will be teaching them. These events are for applicants only and as an applicant you would receive an email invitation to attend the relevant event for your subject.
Enrolment and Induction
Enrolment takes place before you start your course. On completing the process, new students formally join the University. Enrolment consists of two stages: online, and your face-to-face enrolment meeting. The online process is an online data gathering exercise that you will complete yourself, then you will be invited to your face-to-face enrolment meeting.
In September, applicants who have accepted an unconditional offer to study at LSBU will be sent details of induction, which is when they are welcomed to the University and their School. Induction helps you get the best out of your university experience, and makes sure you have all the tools to succeed in your studies.
Top of page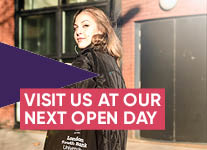 Course Enquiries - UK/EU
Tel: 0800 923 8888
Tel: +44 (0) 20 7815 6100
Get in touch
Course Enquiries - International
Tel: +44 (0) 20 7815 6189
Get in touch
Top of page