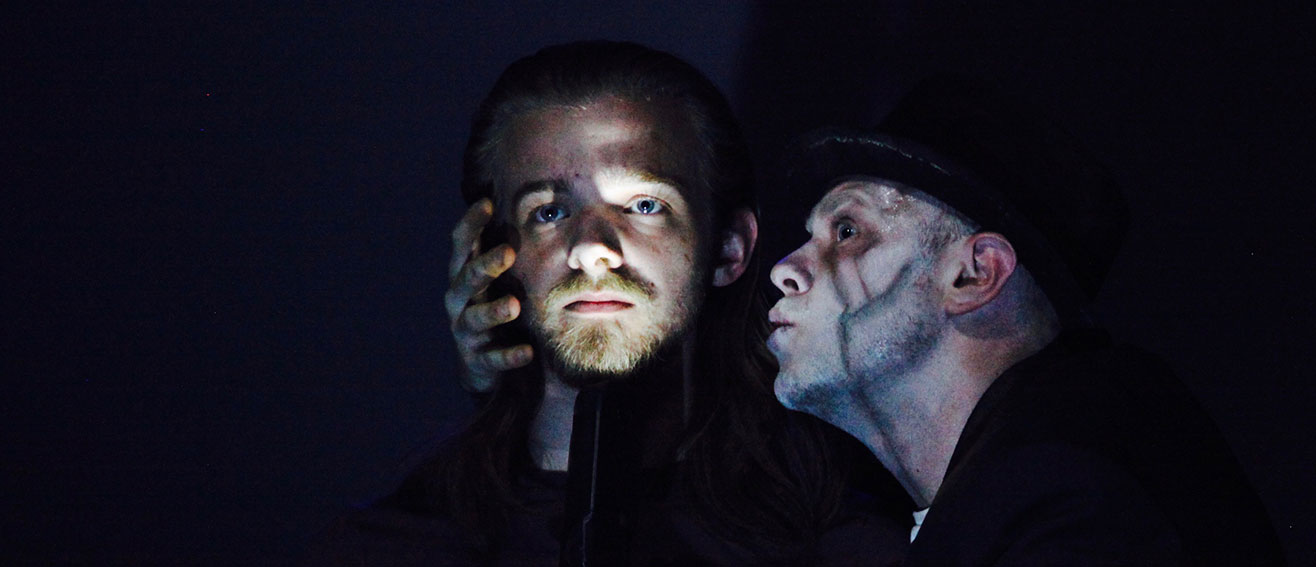 MRes Arts and Creative Industries
Southwark Campus
Mode: Full-time; Part-time
Arts and Creative Industries - MRes
Overview
The School of Arts and Creative Industries has a major commitment to scholarship and research. We recognise its significance in underpinning course provision, particularly at postgraduate level, and in developing enterprise and knowledge transfer with the media, arts and creative sectors.
All research students are enrolled in the LSBU's postgraduate Key Skills programme. In addition, you can undertake research methods training from relevant MA and MSc courses, as well as taking part in specialist events and activities, which ensure an inclusive and thriving research culture.
Our applied research tackles real-world issues and encompasses a wide variety of methodologies and approaches, including practice-based research, empirical work on audiences and texts, and theory-driven analysis. Read the Arts and Creative Industries Research blog for up-to-date information about research activities.
The School is home to the Centre for the Study of the Networked Image, which uses a trans-disciplinary approach to analysing the use of the image in network culture.
Advantages of an MRes
An MRes is distinct from a taught Masters in that your final output will be an extended dissertation or creative project relevant to your field of interest, rather than module-based coursework and exams.
Areas of MRes research
We offer MRes supervision in a range of subject areas, methodological approaches and theoretical approaches, including practice-based research. We welcome proposals in all areas of research relevant to the School.
Research environment
Research students benefit from engaging with highly qualified academic staff and become a vital part of our dynamic research culture.
Research excellence
80% of our research was awarded 3* out of 4* for impact – 'very considerable impacts in terms of their reach and significance' – by the Research Excellence Framework (REF) 2014.
Key course information - ordered by mode
Mode
Duration
Start date
Location

Mode

Full-time

Duration

1 year

Start Date

January; February; March; April; May; June; September; October; November; December

Location

Southwark Campus

Mode

Part-time

Duration

2 years

Start Date

January; February; March; April; May; June; September; October; November; December

Location

Southwark Campus
Modules
There are no modules on this course as it is a research degree, however you can choose to take the following module:
This module provides an overview of the major theoretical perspectives that underpin academic media research, and shows you how qualitative and quantitative methods are used to study media institutions,texts and policies. The module also explores the ethical and political issues that arise in doing media research and the role and responsibilities of the social researcher in the community.
Employability
All research students are required to participate in a Key Skills Development programme aimed at developing transferable skills in addition to those employed in carrying out research. Training in research methods is available through frequent research seminars.
When necessary the research student can follow, in part, relevant Masters courses available within the School and in particular units on research methodology. In some cases, research students are encouraged to follow other courses available within the University or externally aimed at improving their general expertise in their chosen areas.
In addition, they may be encouraged to follow language courses aimed at improving their oral and written skills - both essential in their future careers.
Attending conferences
Research students are often sponsored to attend national and international conferences and to meet leading scientists in their fields and to present their research findings. The progress of all research students is formally monitored by the University's Research Degree Committee.
Transferable skills
A research degree will equip you with many transferable skills. The self-discipline, the demand for clear analytical thinking, and the ability to turn criticism of others work into something constructive of your own, all constitute a unique training for almost any kind of career. The excitement and satisfaction of finding new facts, a new idea, or a new way of looking at something can be highly rewarding.
Employability Service
We are University of the Year for Graduate Employment for the second year in a row - The Times and Sunday Times Good University Guide 2018, 2019.
At LSBU, we want to set you up for a successful career. During your studies – and for two years after you graduate – you'll have access to our Employability Service, which includes:
An online board where you can see a wide range of placements: part-time, full-time or voluntary. You can also drop in to see our Job Shop advisers, who are always available to help you take the next step in your search.
Our Careers Gym offering group workshops on CVs, interview techniques and finding work experience, as well as regular presentations from employers across a range of sectors.
Our Student Enterprise team can also help you start your own business and develop valuable entrepreneurial skills.
Entry requirements
Applicants for a Research Degree programme at LSBU are usually expected to have a good honours degree (2:2 and above) and a relevant postgraduate qualification, preferably a merit at Master's level. Please also supply two academic references as part of your application. You will also be required to show proof of all of your qualifications. If English is not your first language you will be required to prove your competency in English, showing an IELTS score of at least 7.0 at postgraduate level. You will be invited to an interview with your potential supervisor, in person or by telephone, prior to an offer being made.
How to apply
Home/EU applicants
Mode
Duration
Start date
Application code
Application method

Mode

Full-time

Duration

1 year

Start date

January; February; March; April; May; June; September; October; November; December

Application code

4720

Application method

Mode

Part-time

Duration

2 years

Start date

January; February; March; April; May; June; September; October; November; December

Application code

4721

Application method
Home/EU postgraduate students and research students should apply through our dedicated application system.
Full details of how to do this are supplied on our How to apply section for postgraduate students and our How to apply section for research students.
International applicants should use our international application system. Full details can be found on our How to apply section for international students.
See our admissions policy (PDF File 544 KB) and complaints policy (PDF File 127 KB).
Considering your application
Your application will be circulated to a number of potential supervisors who will look at your academic qualifications, experience and the research proposal to decide whether your research interest is something that could be supervised at LSBU.
There will also be an interview either by telephone or at the University. If you are successful you will be offered a place on a course and informed of the next enrolment date. The whole process normally takes between six to eight weeks, from receipt of your application to a decision being made about your application at the School.
Prepare to start
We help our students prepare for university even before the semester starts. To find out when you should apply for your LSBU accommodation or student finance read the How to apply tab for this course.
Enrolment
Before you start your course we'll send you information on what you'll need to do before you arrive and during your first few days on campus. You can read about the process on our Enrolment pages.
Fees and funding
Fees are shown for new entrants to courses, for each individual year of a course, together with the total fee for all the years of a course. Continuing LSBU students should refer to the Finance section of our student portal, MyLSBU. Queries regarding fees should be directed to the Fees and Bursaries Team on: +44 (0)20 7815 6181.
UK/EU fee:

£4390

International fee:

£14470

AOS/LSBU code:

4720

Session code:

1FS00
UK/EU fee:

£2195

International fee:

£7235

AOS/LSBU code:

4721

Session code:

1PS00
Total course fee:
UK/EU
£4390
International
£14470
The individual fee for this course is shown above. For more information, including how and when to pay, see our fees and funding section for postgraduate students.
At the London Doctoral Academy we are committed to supporting and developing professional researchers who are driven to make a difference. We have a range of PhD Scholarships available in partnership with businesses and organisations - and when they're available we'll publish notices on the London Doctoral Academy site.
Contact information
Course Enquiries - UK
Tel: 020 7815 7815
Due to COVID-19, call waiting times may be longer than usual. Any questions? Use the green bubble on the bottom right hand corner to start a live chat with us
Get in touch