Overview
The MSc is a well-established route to a professional career in counselling in the addictions field. Accredited by the Federation of Drug and Alcohol Professionals (FDAP) it meets the training needs for you to become accredited as an addiction counsellor.
You'll normally have a professional, employment or voluntary work interest in addiction but will not necessarily be a graduate. However, if you have an interest in the psychology of addiction and seeking a career in counselling, you'll have particular interest in this programme. Some work experience in health, community and social services settings is normally required, and it is expected that in the first year you'll seek experience in appropriate work settings related to addiction. In the second year students must have a counselling placement sufficient to provide 100 hours of supervised practice before entering the final year.
This course distinctively:
explores the psychological basis of generic and counselling strategies
equips you to assess psychological models of counselling approaches;
provides for a supervised professionally-oriented empirical research dissertation in the final (MSc) year
These professional aims are underpinned by a detailed study of the psychology of addiction embracing the main theories of the development of addictive behaviours; the principal approaches to counselling and treatment of addictive disorders; and training in research in the field of addictions.
Accreditations
Key course information - ordered by mode
Mode
Duration
Start date
Location

Mode

Part-time

Duration

36 months

Start Date

September

Location

Southwark Campus
Stories
LSBU researchers investigating the role of identity in addiction treatment have developed a model that can help to predict treatment outcomes.

Reginald Johnston was awarded a Vice-Chancellor's scholarship to help him pursue the MSc Addiction Psychology & Counselling programme at LSBU.
Modules
All modules are assessed by coursework including essays, observational assessments and reports, professional logs, a case study and project proposals.
Year 1
Theoretical foundations of addiction and counselling psychology
You'll be introduced to psychological theory and research that is essential to our understanding of counselling theory and practice in both generic and addiction counselling. You'll explore a range of available research on the causes and treatment of addiction, allowing you to begin to make your own judgments about the suitability of treatment approaches. In addition you'll be provided with an account of the principal psychological theories of the person in society that have influenced the development of current counselling practice.
Therapeutic counselling theory and practice
You'll examine in detail the principal approaches taken in counselling and psychotherapy in relation to addiction therapy. Four of these have straightforward applications of psychological theory to psychotherapy as follows: Applications of Cognitive Therapy, Motivational Approaches to Addiction Treatment, Mindfulness based Therapies and Group Theory, Structure and Process. Finally, you'll look at the Minnesota Method which is associated principally with the practical application of a mutual help social movement for alcoholics and other "addicts" (e.g. AA and NA).
Professional practice in addiction counselling
You'll examine the main concepts and debates in counselling, from bothhistorical and current perspectives, and the different approaches required inrelation to gender, culture, age, and history of trauma will be considered.You'll consider the impact of group processes on our theoretical and practicalunderstanding of the counselling relationship systematically, and of the skillsrequired in achieving our counselling goals. You'll be provided with a contextin which you can experience for yourself the process of coming together as agroup, and also, with a different facilitator, practice the skills required inleading a therapy group.
Year 2
Advanced addiction psychology
This module develops the Addiction Psychology teaching established in Year 1, but to an advanced level. You'll engage in creative dialogue with addiction psychology researchers in the context of your own explorations in planning research, and in exploration with your teachers of the clinical applications of research findings. The two themes are linked by a common emphasis on the development of novel, theory- and evidenced- based procedures for prevention and treatment of addictive disorders.
Advanced theory and practice in therapeutic counselling
You'll engage with experienced addiction counsellors in the context of your own explorations in counselling practice. Your counselling performance will be enhanced in relation to: interaction skills; strategic management of counselling challenges; communication of clinical insight; awareness of professional responsibilities and opportunities; understanding of self as counsellor.
Research methods in professional practice
You'll be introduced to statistics and research methods appropriate to the field. For students who are already familiar with basic research methods, this course will build on your existing knowledge and encourage more critical thinking. This module emphasises professional research skills whilst building on your knowledge in addiction psychology and counselling. You'll be asked to formulate your own research questions and consider methods you might use to respond to those questions.
Year 3
Research project in addiction psychology/therapy
Your research project is the final stage of the MSc in Addiction Psychology and Counselling. It is intended that in the project the elements of knowledge and understanding, skills and professional competences acquired during the successful completion of the modules studied in Years 1 and 2 are brought together in a piece of academic research within the boundaries of any area related to addiction psychology and addiction therapy. Your resulting dissertation makes use of primary sources of information in order to critically analyse and test/examine a derived research question. The project should be based on methodologies explored in the research methods component of Year 2.
Employability
There is a rapidly increasing demand for addiction counsellors in health and social services and a variety of community settings. Students may apply to the Alcohol Research (UK) for financial support to cover the cost of fees. Employers are also frequently prepared to give financial support to those counsellors, nurses, social and community workers and others whose employment involves working with those who are experiencing problems associated with addiction.
Employability Service
We are University of the Year for Graduate Employment for the second year in a row - The Times and Sunday Times Good University Guide 2018, 2019.
At LSBU, we want to set you up for a successful career. During your studies – and for two years after you graduate – you'll have access to our Employability Service, which includes:
An online board where you can see a wide range of placements: part-time, full-time or voluntary. You can also drop in to see our Job Shop advisers, who are always available to help you take the next step in your search.
Our Careers Gym offering group workshops on CVs, interview techniques and finding work experience, as well as regular presentations from employers across a range of sectors.
Our Student Enterprise team can also help you start your own business and develop valuable entrepreneurial skills.
Professional links
The PgDip Addiction Psychology and Counselling meets the required training component for professional accreditation by the FDAP.
Recent guest lecturers include:
Professor Stephen Sutton, University of Cambridge;
Professor Robin Davidson, Chairman of the Alcohol Education and Research Council.
---
The Federation of Drug & Alcohol Professionals (FDAP) is the professional body for the substance use field and works to help improve standards of practice across the sector.
---
Placements
The course has developed close links with leading treatment providers, e.g. drug and alcohol teams in the public and charitable sectors, residential and day care treatment providers in the private sector, thereby facilitating the clinical placement of our students. This has also ensured that the course, whilst remaining intellectually stimulating and academically well informed, has a firm foundation in practical application. As a consequence our students are normally able to secure the required professional placements during the course and appropriate employment in addiction services operated by the public, private or independent sectors.
Staff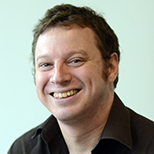 School/Division:
Applied Sciences / Psychology
Job title:
Professor of Social Psychology; Course Director, MSc in Addiction Psychology and Counselling
Daniel Frings is Professor of Social Psychology and Course Director of the MSc Addiction Psychology and Counselling.
---
School/Division:
Applied Sciences / Psychology
Job title:
Senior Lecturer; Course Director, BSc Psychological Counselling
James Binnie is a Senior Lecturer in Psychology and Course Director of the BSc Psychological Counselling.
---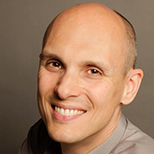 School/Division:
Applied Sciences / Psychology
Dr Dan Kolubinski is a Lecturer in Psychology.
---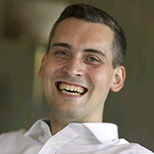 School/Division:
Applied Sciences / Psychology
Job title:
Professor of Addictive Behaviour Science; Director of Education and Student Experience for the School of Applied Sciences
Antony Moss is Professor of Addictive Behaviour Science and Director of Education and Student Experience for the School of Applied Sciences.
---
School/Division:
Applied Sciences / Psychology
Job title:
Professor of Addictive Behaviours and Mental Health; Head of Psychology
Marcantonio Spada is Professor of Addictive Behaviours and Mental Health, and Head of the Division of Psychology.
---
Facilities
Teaching and learning
Professional tutoring
As an Applied Sciences student, you will be allocated a named tutor during your first three weeks at LSBU. The role of your tutor is to be your primary contact for academic and professional development support.
Your tutor will support you to get the most of your time at LSBU, providing advice and signposting to other sources of support in the University.
Your tutor should be the first person at the university that you speak to if you are having any difficulties that are affecting your work. These could be academic, financial, health-related or another type of problem.
You will have appointments with your professional tutor a minimum of once per semester for 30 minutes throughout your course. This is often supplemented with additional meetings arranged via email as and when students need support. In addition to this Learning Support hours for all teaching staff will be advertised and available for you to book additional time for support related to a specific teaching session.
Entry requirements
Typical applicants are working within drug/alcohol or related fields, with the intellectual competence to work at postgraduate level, and demonstrable character strengths for counselling. Desirably, you would have previous training in psychology/counselling and an inclination towards research.
Prospective students will need demonstrable ability to undertake work at a Masters level. For example Honours degree or professional qualifications at 2:2 level/Bachelor degree equivalent to UK Second Class Honours Lower Division/ Plus relevant experience indicative of a motivation to specialise in the addictions area.
Fees and funding
Fees are shown for new entrants to courses, for each individual year of a course, together with the total fee for all the years of a course. Continuing LSBU students should refer to the Finance section of our student portal, MyLSBU. Queries regarding fees should be directed to the Fees and Bursaries Team on: +44 (0)20 7815 6181.
UK/EU fee:

£4593.33

International fee:

£6890

AOS/LSBU code:

3127

Session code:

1PS00
Total course fee:
UK/EU
£11483.33
International
£17225
For more information, including how and when to pay, see our fees and funding section for postgraduate students.
Possible fee changes
The University reserves the right to increase its fees in line with changes to legislation, regulation and any government guidance or decisions.
The fees for international students are reviewed annually and the University reserves the right to increase the tuition fees in line with the RPIX measure of inflation up to 4 per cent.
Postgraduate loan (PGL) for Masters study
If you are starting a Masters course, studying either full- or part-time, you may be entitled to apply for a postgraduate study loan. Find out more at our postgraduate fees and funding section.
Fee status
Please check your fee status and whether you are considered a home, EU or international student for fee-paying purposes by reading the UKCISA regulations.
Scholarships
We offer several types of fee reduction through our scholarships and bursaries. Find the full list and other useful information on funding your studies on the scholarships and fee discounts page.
Stories
Select a story and read about practical project work, students' placement experiences, research projects, alumni career achievements and what it's really like to study here from the student perspective.
LSBU researchers investigating the role of identity in addiction treatment have developed a model that can help to predict treatment outcomes.

Reginald Johnston was awarded a Vice-Chancellor's scholarship to help him pursue the MSc Addiction Psychology & Counselling programme at LSBU.
Prepare to start
We help our students prepare for university even before the semester starts. To find out when you should apply for your LSBU accommodation or student finance read How to apply tab for this course.
Enrolment and Induction
Enrolment takes place before you start your course. On completing the process, new students formally join the University. Enrolment consists of two stages: online, and your face-to-face enrolment meeting. The online process is an online data gathering exercise that you will complete yourself, then you will be invited to your face-to-face enrolment meeting.
In September, applicants who have accepted an unconditional offer to study at LSBU will be sent details of induction, which is when they are welcomed to the University and their School. Induction helps you get the best out of your university experience, and makes sure you have all the tools to succeed in your studies.
Read more about Enrolment and Induction.
Suggested reading list
West, R. (2006) Theory of Addiction. Oxford : Blackwell.
Anthony Moss & Kyle Dyer (2010) Psychology of Addiction. London: Palgrave Macmillan.
Top of page