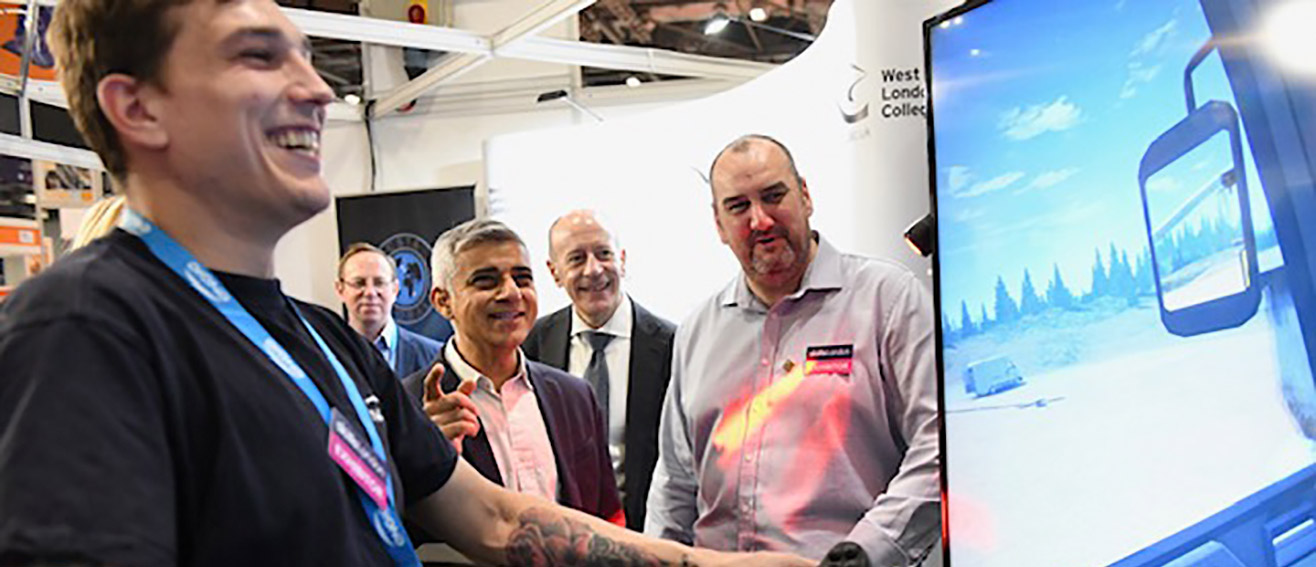 Mayor's Construction Academy (MCA) Apprenticeships
Mayor's Construction Academy (MCA) Apprenticeships
What is the MCA?
The Mayor's Construction Academy (MCA) aims to:
Improve the supply of in-demand construction skills
Scale up and extend what is already working well across the Capital
Intensify local collaboration, particularly between SMEs and skills training providers
Support the development of training provisions for offsite manufacturing
There are currently 9 MCA hubs across London.
The MCA-LSBU hub is a partnership of south London boroughs (Lambeth, Lewisham & Southwark) and LSBU, Lambeth College, the Skills Centre, South Thames College and Lewisham Construction Hub. Together with developers, contractors, construction SMEs and schools, we aim to work collaboratively to connect the dots and assist both employers and those wanting to work in the construction sector.
MCA-LSBU vision
Establish a world class construction skills programme that focuses on local tri-borough (Lambeth, Lewisham & Southwark) employers offering talent progression from schools to higher degree apprenticeships.
What are the benefits of the MCA to you?
Working in construction and the built environment is so much more than working in a trade role (carpentry, electrician). It also involves sustainability, planning, design, quantity surveying.
If you are interested in working in the Construction & Built Environment Sector and live in South London, the MCA LSBU can assist in the following ways:
Refer you to the Skills Centre for Construction Skills Certification Scheme (CSCS) and health and safety training to obtain your CSCS cards
Signpost you for advice & guidance on working in construction & career pathways
Assist you in finding the appropriate course for you
Assist you in finding work placements/job/apprenticeships
Enhancing your skills & qualifications
What is the MCA-LSBU doing?
Promoting the breadth of job/career opportunities within the construction and built environment sector
Exhibited at Skills London on November 2019, the largest careers in the UK - and contributed to the online version in November 2020
Promoting apprenticeships within the sector
Promoting females working in the construction sector.
Promoting vacancies in the sector
Organising events
See our most recent newsletter (PDF File 1,093 KB).
Watch the video below to meet some current LSBU & Skills Centre apprentices to hear about their experience.
Independent advice and guidance
If you are considering a career in construction and the built environment, but would like some advice and guidance, you can book a call by emailing us at mcasupport@lsbu.ac.uk.
We can talk through the different types of roles in construction from trade, administration to technical and professional. We can also advise on courses available and signpost you to relevant training providers/colleges.
MCA LSBU have partnered with Naturally Talented Me, an online portal where you can identify your natural attributes through answering some questions about your hobbies. Your natural attributes are then matched to suitable job roles. You may be surprised what you are matched to and may discover a career you hadn't previously considered. It also allows you to upload short videos onto your profile. So go on have a go, it's free.
To find out about our upcoming events click here. You can also follow us on social media:
Case Studies
More information
We can offer training from Level 1 Award in Health and Safety in Construction, CSCS cards to trade apprenticeships to degree apprenticeships in civil engineering and quantity surveying.
Skills Centre

– pre-employment programme, apprenticeships, highway maintenance, drylining, occupational work supervision, as well as NVQs

Lambeth College – construction & engineering courses and apprenticeships
South Thames College- – construction & engineering courses and apprenticeships
If you would like to find out more then please email MCAsupport@lsbu.ac.uk
In this section
Mayor's Construction Academy (MCA) Apprenticeships