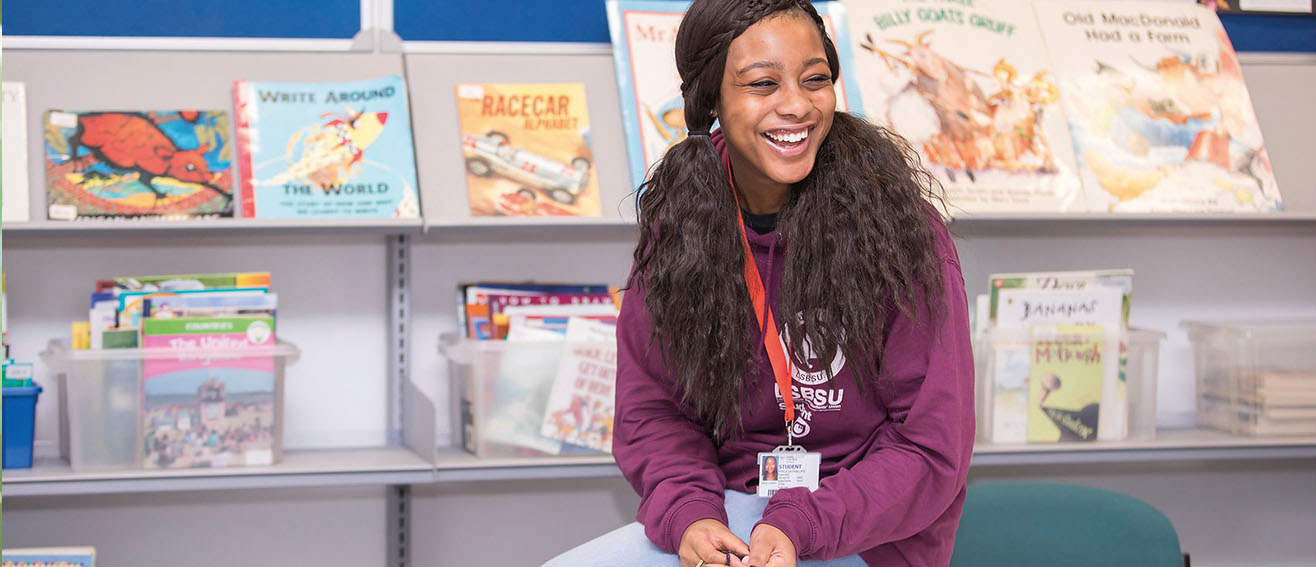 Outreach for schools and colleges
Outreach for schools and colleges
Are your students looking for opportunities, some advice and guidance, or are they just curious about university? The Outreach and Widening Participation Team are here to inspire the next generation of applicants.
We have a proven track record as the University of the Year for Graduate Employment. In the heart of London, we have some of the most influential companies and organisations on our doorstep.
Below is a list of activities we offer. We always like to hear from new schools and colleges; email outreach@lsbu.ac.uk to get in touch with the team.
What we offer
As part of our access agreement, our ambition is to reverse the trend of BME representation in STEM careers.

We work with year 5 and 6 students to challenge normative expectations of gender our academically-led workshops.

We have a long-standing partnership with Lambeth Children's University and host special graduation days. They provide young people and their families with exciting experiences and innovative learning activities outside of the normal school day.

In conjunction with INTO University, LSBU supports the delivery of a widening participation programme for young people aged 6-18, as a part of a national network of education.

We organise Post 16 prep for university, an opportunity for year 12 students to familiarise themselves with university life, understand the application process and learn more about student finance.

Our Subject Taster Days are ideal for students who know what they want to study, but aren't sure where they want to study it.

Our Experience Days are ideal for level 3 learners to get an insight of the wide range of subjects available at LSBU. Each experience day will offer workshops from several subjects that relate to one area, helping students make an informed decision.

Cant make it to an Open Day? Want advice and guidance on how to apply? Our How to Apply Evenings are ideal for busy adults and mature learners who are thinking about university.

In October and November, we visit colleges and sixth forms to provide bespoke one-to-one and group sessions focusing on personal statements. We also offer flexible on-site support if you'd prefer to come and see us in the run up to the UCAS deadline.
In this section
Outreach for schools and colleges