Masters Leading Social Change
"Leadership is becoming increasingly complex with a growing need to deal confidently with volatility, uncertainty, chaos and ambiguity" (Ghate et al 2013).
The Masters Leading Social Change aims to equip leaders in health, social care, criminal justice, third sector, clergy/faith leaders, community development, and education sectors to lead social change in an age of heightening complexity and disruption.
Increasingly, leaders in the field of social change are finding that traditional approaches are not sufficient for integration and collaboration between services and sectors to meet social need in a highly connected world.
The generators of need are now complex and interrelated. No one organisation can either meet need or solve social problems. Leaders are finding themselves in a new world of peer-based collaboration and interdependency.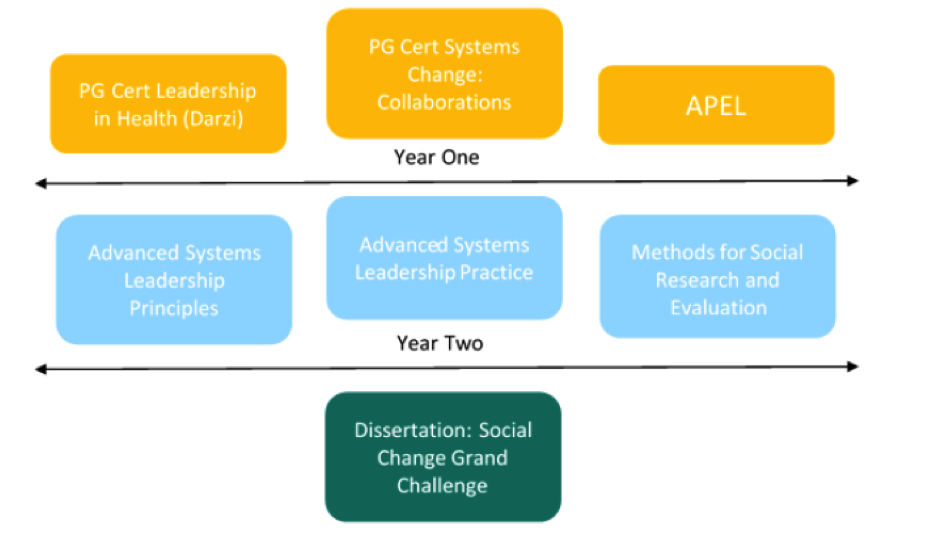 Approach
This innovative degree offers both face-to-face and blended learning experiences. It is delivered using a mixture of workshops, online seminars, group discussions with other students, a learning circle co-consulting group, learning journey visits and immersions.
Learning takes place through reflective practice and inquiry, both in terms of the lived experience in the learning environment and application to the community or workplace. The highly participative nature of the workshops and groups enables students to experience collaborative leadership and peer learning, exchanging ideas and experiences with the group, and immediately applying new approaches and methodologies to practice. Students are exposed to examples of innovation and have the opportunity to expand their network of like-minded communities and people committed to social change.

The learning experience is enriched with a Social Change Grand Challenge unique to the student's system/ community, which is agreed prior to commencement on the Masters Programme. This is a complex social change issue the student is leading locally, that forms the focus for application of knowledge and skills.
Participants
Leaders of Health and Social Care, community leaders who come to the Masters with a local social change programme which forms the application work.