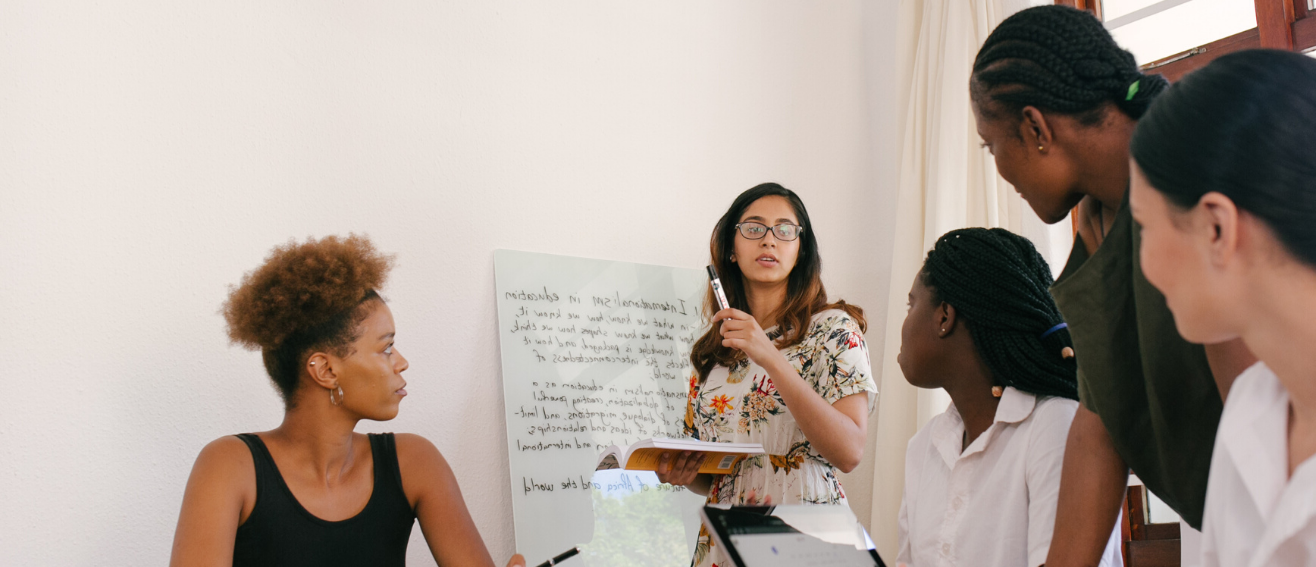 MA Strategic Clinical Leadership
MA Strategic Clinical Leadership

Download the brochure (PDF File 1,844 KB)
Find out more information: healthlab@lsbu.ac.uk.
The MA Strategic Clinical Leadership Senior Leader Level 7 Degree Apprenticeship is a work-based part-time 2-year degree provided with partner NHS organisations. The programme is place-based (ICS/Health systems) which equips senior clinical leaders with leadership and management knowledge skills and behaviours to work in collaborative systems, using practical experience whilst also meeting the requirements of professional CPD.
This programme is the first of its kind. Blending together the apprenticeship level 7 standard and the vast experience of LSBU in delivering world class programmes, this programme has been designed to help you as clinicians address the issues you are facing every day. Its blend of theory and work-based learning that will help support your learning and can be adapted (as far as possible) to support you in your role. It will also support your development of relationships across your employer and the wider STP.

Assistant Director of Workforce (Development) Kingston Hospital NHS Foundation Trust
Approach
This MA comprises of 8 Modules that cover all aspects of the Senior Leader Level 7 Apprentice Standards.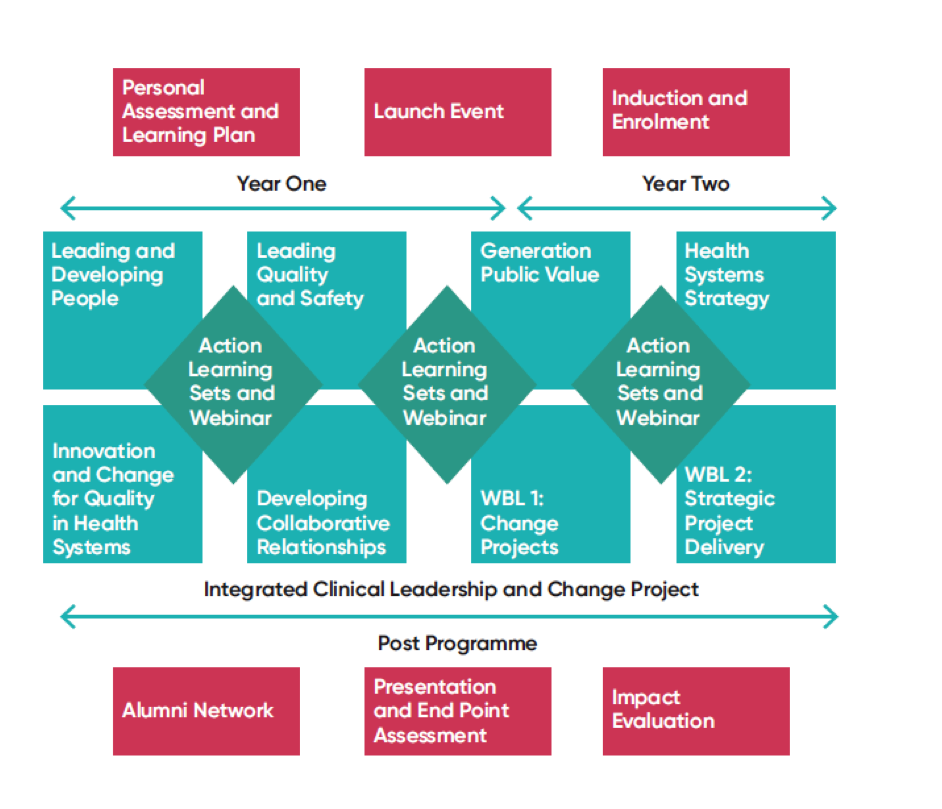 Participants
As with all Apprentice programmes, the course is funded through the Apprenticeship Levy. We therefore partner with a lead NHS Levy payer, acting on behalf of the collaborating local NHS organisations to provide this course across a health system for senior clinicians in the local Trusts and Primary Care teams.
Senior clinicians collaborate on system-wide change programme(s) agreed with the host organisation and LSBU.
The local organisations provide additional work-based learning experience as required by the Apprentice Standard and set out in the course programme. Each senior clinical leader apprentice will require a learning contact, a learning mentor and to provide a full portfolio for the apprentice end-point assessment.
The NHS partner works closely with the LSBU programme and apprentice team to develop the specific local delivery requirements, and to track progress. We provide training for the NHS partner
Please see the brochure for full entry requires of the course.