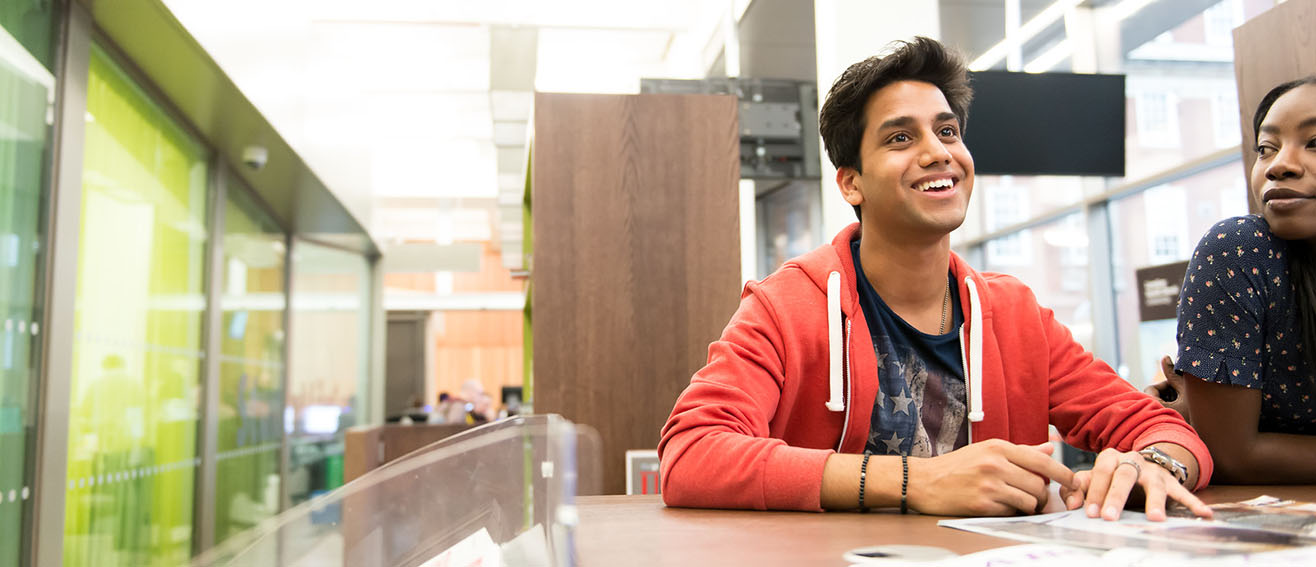 Primary Care Academies
Health system leaders and policy makers will benefit from our local, national and international network to amplify your impact and share best practice to secure system-wide change
The future of the NHS is dependent on effective and efficient primary care, working in collaboration with local citizens to secure community-based solutions. General practice is central to reducing avoidable demand on secondary care and is itself experiencing significant demand, with little headroom to find adaptive solutions. Changing demographics, the impact of austerity and increasing scrutiny are generating complex multiple demands.
We hold regular London Primary Care Academy Network Learning events open to all those interested in collaborative practice to solve primary care issues.
Leading Primary Care Network Development and the Delivery of Robust Primary Care
Download the brochure (PDF File 3,252 KB). To apply for this programme please complete this application form (DOCX File 129 KB) and return it to healthlab@lsbu.ac.uk.
This new exciting programme will equip participants to effectively lead complex primary care networks and begin the long-term shift towards population health improvement, improved patient outcomes and improving the quality of lives for those working in Primary Care.
The Primary Care Quality Academy Experience and Impact
The Jenner Practice
Haringey GP Federation
The Health Systems Innovation Lab's Primary Care Academy is working practices to:
Advocate for improvement and innovation in Primary Care across London.
Provide local solutions and programmes where there is a gap until there is local or accessible capacity/ training/ skills, in leading quality, data for improvement and innovation, QI methods, co-production and innovation.
Coach and supervise local newly developed teams in these skills and approaches.
Facilitate strategic development in these areas.
Host pan-London communities of practice, and in the future a database of evidence-based tools and methods.
Catalyse the development of data scientists, data literacy for improvement and innovation in professionals and citizens.
We provide development support to a core group of 'Lab' practices, with a Core Concepts of Quality programme, dedicated data support, and bespoke support to practices to prototype approaches in managing and reducing demand, developing capacity, and improving quality. These groups of practices are meet in local communities of practice and we are beginning to see some real return on the invested time. We also provide collaborative learning events, clinical leadership programmes, systems leadership support across the Federation/ CCG.
We take a 2 staged approach: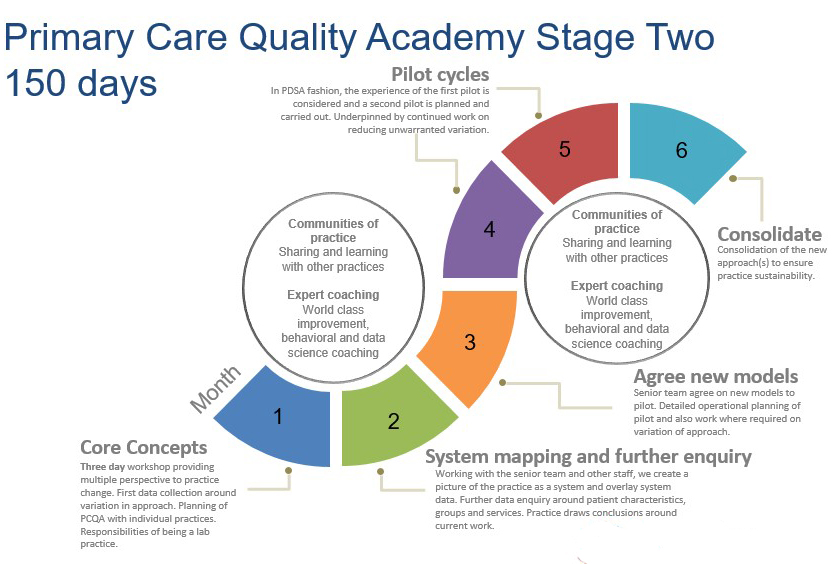 See a full explanation of the work and impact of the Primary Care Quality Academy.
The Primacy of Primary Care
Discussion between Nikki Kanani, Director of Primary Care NHS England, and Prof Becky Malby on the purpose of PCNs
Primary Care Academy Network event
We hold regular London Primary Care Academy Network events open to all those interested in collaborative practice to solve primary care issues.
For more information on the London Primary Care Quality Academy, download the brochure (PDF File 1,847 KB).
Find out more information on our Programmes.
See the presentation slides from our April 2019 event (PDF File 2,286 KB) and previous events below:
Look out for the next event in October 2019.
To find out more about the Primary Care Academy and our next event please contact healthlab@lsbu.ac.uk or call us on 020 7815 8359.
Blog
Read Prof Becky Malby's latest blog posts or visit our innovation shared page.