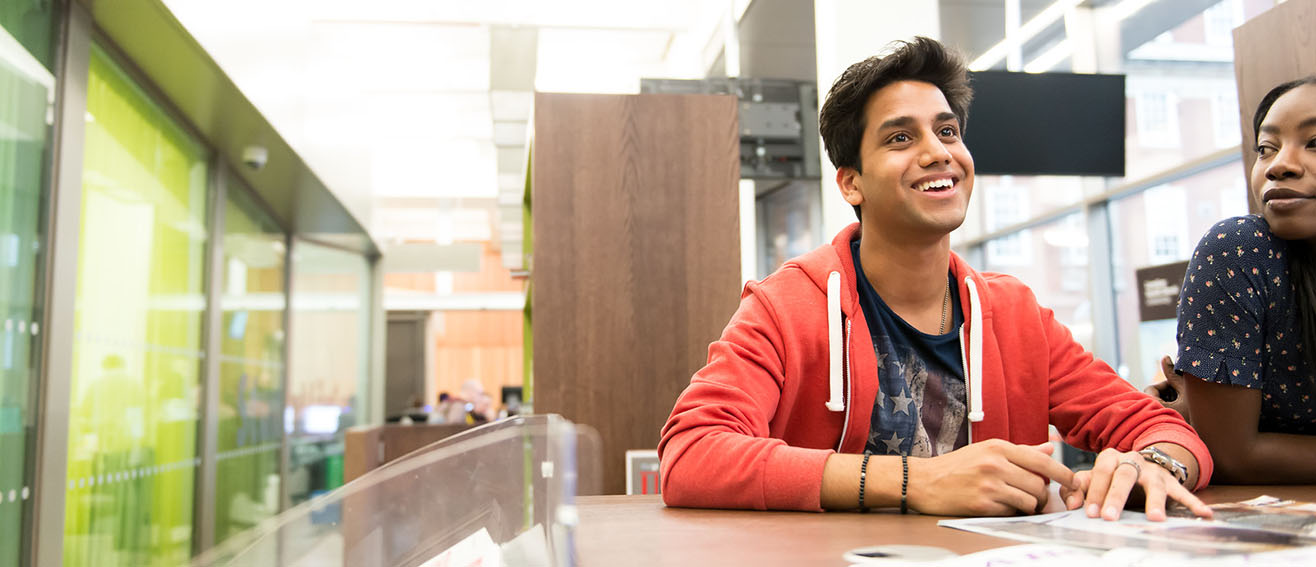 Emerging leaders
Fostering a new generation of clinical leadership through the Darzi Fellowship
We provide programmes to develop emerging leaders' confidence and capability to lead complex change.
Darzi Fellowship Challenge Sept 2020-21 - recruiting now!
We are recruiting for the 2020 Darzi Fellowship Challenge. Find out more about the programme.
I had an energising year during the Darzi Fellowship. I learnt so much about the practicalities and realities of leading change as a clinician. I developed new skills, and awakened skills I had not used in some time, and had the opportunity to apply them. We have lots of new projects and ideas underway now, none of which would have happened were it not for the Darzi Fellowship!

- Emma McGibbon, Darzi 8
The Darzi Fellowship Programmes - London, Kent, Surrey and Sussex
The Darzi Fellowship in Clinical Leadership, run by the London Leadership Academy and the KSS AHSN (Kent, Surrey and Sussex) who commission on behalf of Health Education England in London, was launched in 2008 to help transform London's healthcare through system redesign.The Fellowship programme was spread to KSS in 2017.
It has evolved into a prestigious, high profile programme designed to develop leaders from multi-professional background, developing their ability to undertake complex change initiatives that have a profound impact on them and the organisations they work for.
Over the past seven years, Darzis have led major service improvements, implemented numerous safety and quality initiatives, and made substantial financial savings for trusts.

London Leadership Academy
LSBU's School of Health and Social Care has an excellent reputation for its first class training and for research that changes lives, making us the ideal institution to support Darzi Fellows through the delivery of our bespoke leadership development programme.
Our programme takes Fellows on a journey learning the foundations of change, developing an understanding of methodologies for change as well as personal strategies and skills for leadership including working with peers and with diversity. A major strand throughout the programme is developing the ability to work effectively and productively with peers from diverse backgrounds including service users.
This programme supports the Fellows in leading real systems change projects that secure better services with and for citizens.
By the end of the programme, Fellows have:
The knowledge, attitude, skills and change practices to lead the NHS of the future
A wide network of critical friends and alliances to learn from (peer-2-peer learning)
A deep understanding of new models of care, their benefits, challenges and application
Made an impact on healthcare through the delivery of real change
Confidence, resilience and the ability to lead in times of uncertainty
Thanks so much. It was the best course I've ever done.

- Kim Nurse, Darzi 9
Read detailed information about our Darzi programmes:
Darzi launch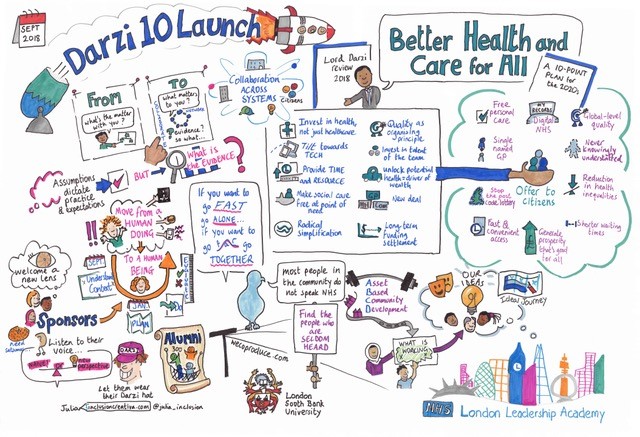 Darzi 10 launch event held on 13th September 2018 at etc.venues, Prospero House


Darzi KSS2 launch event held on 11th April 2018 at etc.venues, Prospero House
See our previous Darzi programmes.
Darzi 10 Year Celebration
We celebrated 10 years of the Darzi Fellowship on 13th September at etc.venues, Prospero House.
Thank you to Professor the Lord Darzi of Denham OM KBE PC FRS, Jane McGrath, CEO We Coproduce, Warren Turner, Dean of the School of Health & Social Care and various members of the Darzi Alumni who attended what was a thoroughly enjoyable evening!
Thank you to all the faculty, guest contributors, fellows and everyone involved in the Darzi Fellowship for making the last 10 years special!