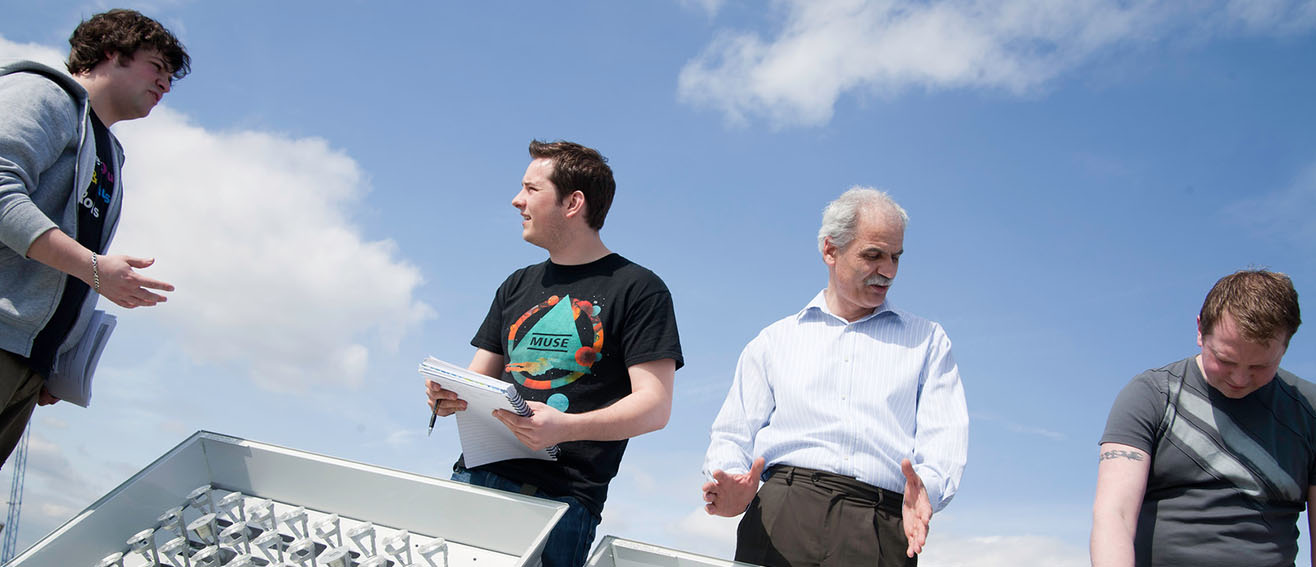 Sustainable Communities Institute
Connecting academia with industry to develop new, innovative solutions for a more sustainable 21st century
Sustainable Communities Institute
The Sustainable Communities Institute at London South Bank University brings together specialists to develop industry led, novel ideas, products and services that offer high impact, sustainable solutions to society's biggest challenges. We enable business innovation through applied research, consultancy, collaborative R&D, product testing, demonstration and training.
Sustainable Communities refers to places where the resources to live and work productively are managed responsibly to ensure the needs of current and future generations. Our work transcends multiple sectors including construction and real estate, transport and logistics, engineering and manufacturing, energy and utilities, computer science and information technology, and chemical and petroleum.
We specialise in the following areas:
Health and sustainable buildings
Greentech Access to Innovation (A2i) programme
Co-funded by the European Regional Development Fund, Greentech Access to Innovation (A2i) is a free programme created to help business start-ups and SMEs to develop innovative ideas into new low carbon products and services.
Contact us
Whether you have an idea, would like to partner with us for future opportunities or just want a chat, don't hesitate to get in touch.