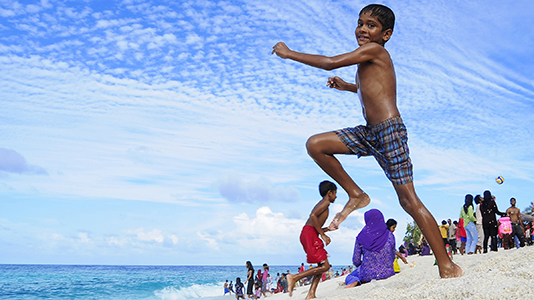 The Global Challenges Institute brings together LSBU's expertise in health, sustainability, and justice to create solutions to globally relevant problems.
We aim to tackle global development challenges and to support the Sustainable Development Goals with a cross-disciplinary approach that combines science, engineering, law and the arts to improve the economic prosperity and quality of life of people in developing nations.
The major issues that our planet is facing are of a scale that no one institution or organisation can address on its own. They require the pooling and sharing of knowledge and experience across disciplines, institutions, and countries.
Academic research plays an important role in a changing world. We have selected a number of Global Challenges that we seek to address by means of our research and enterprise activities.
Our main objectives
Encourage and enable disruptive, creative thinking by our staff and our students that is catalytic and transformative and nurtures the development of radical new ideas and programmes for transformational impact on global problems
Maintain the comprehensive and strong disciplinary base and expertise necessary for the formation of cross-disciplinary communities engaged in problem-focused research and education, and adapt the focus of our activities in response to societal needs
Ensure that our problem-focused research and education are rooted in our ethical principles and commitment to generate and share knowledge for the benefit of humanity
Ensure that our research outputs are disseminated to an appropriately wide audience and that possibilities for co-creation of outputs are pursued where those will enhance impact
The sustainable development goals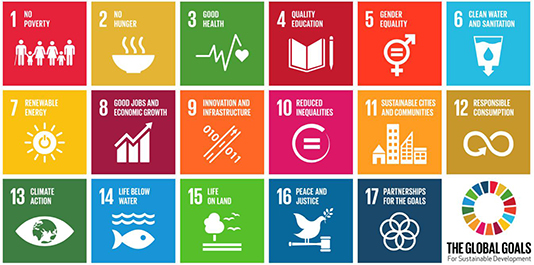 LSBU focuses its resources on 3 Sustainable Development Goals:
3. Good Health and Wellbeing
Digital Health
Sustainable, functional and healthy food systems and products
Active living
Ageing population
Mental health
Addictive behaviours
11. Sustainable Cities and Communities
Smart spaces
Healthy spaces
Sustainable spaces
Community energy
16. Peace and Justice and Strong Institutions
Demographic change
Families and social capital
International development, emergencies and refugees
Policy research
Inequality
Education equality and sustainability
Contact
For more information or enquiries, email Monica Ganan: gananm@lsbu.ac.uk
Top of page