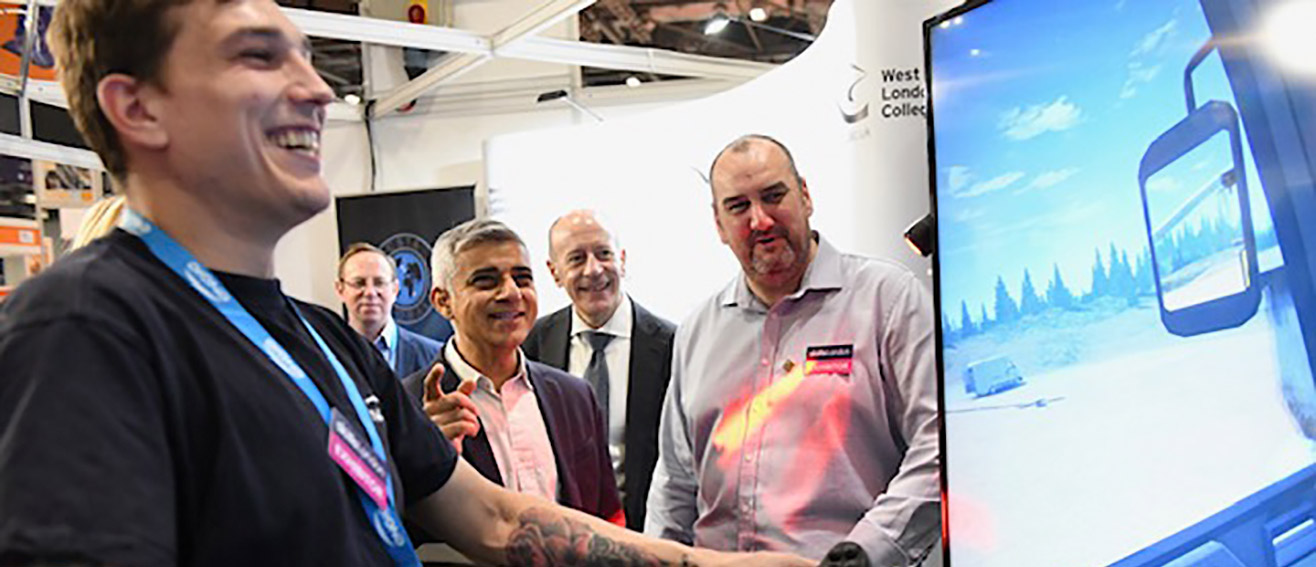 Mayor's Construction Academy (MCA)
Mayor's Construction Academy (MCA)
What is the MCA?
The Mayor's Construction Academy (MCA) aims to:
Improve the supply of in-demand construction skills
Scale up and extend what is already working well across the Capital
Intensify local collaboration, particularly between SMEs and skills training providers
Support the development of training provision for offsite manufacturing
There are currently 7 MCA hubs across London.
The MCA-LSBU hub is a partnership of south London boroughs (Lambeth, Lewisham & Southwark) and LSBU, Lambeth College, the Skills Centre, South Thames College and Lewisham Construction Hub. Together with developers, contractors, construction SMEs and schools, we aim to work collaboratively to connect the dots and assist both employers and those wanting to work in the construction sector.
MCA-LSBU vision
Establish a world class construction skills programme that focuses on local tri-borough (Lambeth, Lewisham & Southwark) employers offering talent progression from schools to higher degree apprenticeships.
Key Themes of MCA-LSBU
Modern Methods of Construction
Technical Apprenticeships
T-Levels
Local Recruitment
Small to Medium Enterprises
What are the benefits of the MCA to your business?
The MCA-LSBU can:
Assist you in meeting your S106 requirements
Promote your vacancies and work experience placements
Offer apprenticeship training from level 2-7
Meet your training requirements
Upskill your current workforce
Offer training in modern methods
Offer a local talent pool
Assist you in planning work experience placements
Keep you updated on T-Levels
What is the MCA-LSBU doing?
Since the MCA-LSBU launch in June 2019, we have done the following:
Set up a Governance Board comprising of representatives from Lambeth, Lewisham and Southwark council, LSBU, the Skills Centre and Lewisham Construction Hub. The Governance Board meet quarterly.
Set up an Operations Board made up of employers, training providers and other interested parties:

Contractors/Developers: Grosvenor, Wates, Morrisroe, Engie, Berkeley Group, Cousins, Alandale and Breyer
Training Providers: LSBU, Lambeth College, South Thames College, The Skills Centre
Other Organisations: Lewisham Construction Hub, Toucan Employment, Diverse City Surveyors, BPIC Network
The Operations Board are looking at key areas including: job readiness, increasing diversity, T-Levels and modern methods of construction.
Exhibited with The Skills Centre at CITB Employers Network on 3rd October
Exhibited at Skills London on 15-16 November
Held a work experience workshop for employers at South Thames College on 5 December
Case Studies
We have spoken to some current LSBU & Skills Centre apprentices to hear about their experience.
Take our survey
We are keen to support construction employers during this time. Take part in our short survey so we can find out how best to support you. It will only take a couple of minutes to complete.
We are using social media to promote construction & built environment careers using our video case studies and are participating in the Black Professionals in Construction, Women in Construction month in July.
More information
If you would like to find out more or get involved with our MCA-LSBU Hub then please email MCAsupport@lsbu.ac.uk
We can offer training from Level 1 Award in Health and Safety in Construction, CSCS cards to trade apprenticeships to degree apprenticeships in civil engineering and quantity surveying.
Skills Centre

– pre-employment programme, apprenticeships, highway maintenance, drylining, occupational work supervision, as well as NVQs

Lambeth College – construction & engineering courses and apprenticeships
South Thames College- – construction & engineering courses and apprenticeships
To find out about our upcoming events, scan this QR code: