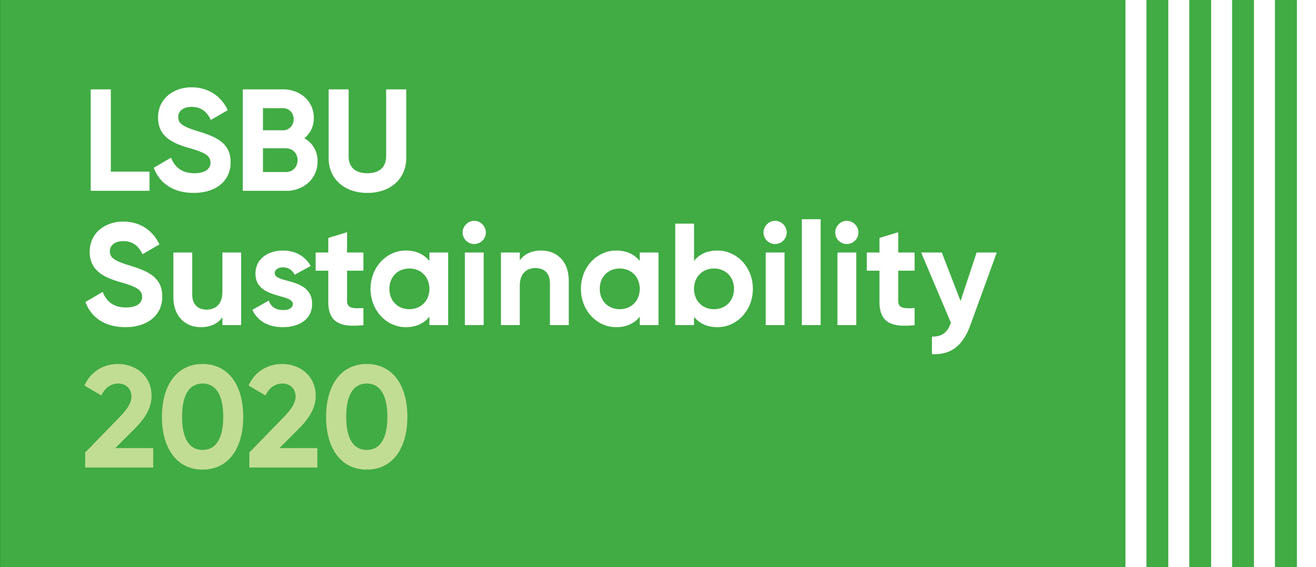 Sustainability 2020 Competition
Sustainability 2020 Competition
Inspiring sustainable action at LSBU
In 2020, London South Bank University is hosting a pilot sustainability competition. We are inviting students from all seven schools to propose innovative ideas with workable plans for practical application at LSBU. This competition is a great opportunity for you to shape the campus and the way we work so we have a healthier impact on society and the environment whilst kick starting your career. The winning entry will see their idea rolled out at LSBU next year, receive a place on IdeaHack and an Institute of Directors (IOD) Student Membership. What's more, we'll also hook you up with a 1-1 appointment with one of our careers experts who will help you integrate your achievements into your CV. So, if you have a creative idea and can develop a practical and workable plan – we want to hear from you.
The challenge
You are being invited to identify an area of improvement. Your idea should identify an opportunity to enhance our social impact or reduce our environmental impact. Your idea should consider its real-world impact and contribution towards a healthy and responsible economy. Once you have your idea, you are being asked to develop a clear step-by-step plan for delivery.
Judging Criteria
Identification of a need, problem or sustainability opportunity at LSBU.
Demonstration of innovative and cross-cultural thinking.
Connection of the solution to social and environmental impact.
A practical and workable plan for implementation.
Eligibility
This competition is open to all undergraduates and postgraduates. Entries will be accepted from individuals and groups. Entries across different Schools are highly encouraged, although not essential. Entries must be the original work of the entrant/s.
Prizes
LSBU's commitment to implement your idea
The winning entry will influence the way we work or the working environment at LSBU. The winning entry will see their idea implemented at LSBU within the next academic year, enabling you to showcase how you have influenced organisational change.
A place on LSBU's IdeaHack
IdeaHack is a transformative 2-week programme designed to take your idea and rapidly test whether it can be a business. Its a great way for a LSBU student to test their idea with access to hot-desking facilities and business experts. The winning entry will be automatically enrolled onto the next round of LSBU's IdeaHack. https://ideahack.co.uk/
An Institute of Directors (IOD) Student Membership
The winning entry will receive an IOD student membership, providing you with a range of benefits to help you progress your studies and your future career. You will have access to regular events where you will meet professionals, employers and entrepreneurs giving you access to information and the opportunity to build valuable contacts. https://www.iod.com/membership/student-membership
A personal career coaching session at LSBU Careers Hub
At the end of the process, you'll be invited for a personal career coaching session with one of LSBU Careers Hub's employability consultants. They'll work with you to make sure you leverage all of your hard work on your CV so that you are set up to apply for that dream job.
Deadline
Submissions must be uploaded on Moodle by 12:00 Noon on Friday 22nd May 2020 to be considered by the judging panel.