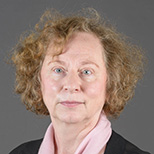 Yvonne Mavin
Head of Compliance and Systems
Yvonne Mavin has had a varied corporate career covering different sectors from retail to manufacturing, design-led consumer durables to education, large corporates to small own-business, and stable successful organisations to troubleshooting environments; eventually moving into the Higher Education sector. She has also worked in many different disciplines; having started her career as an accountant she has diverted through line management roles in national account sales, marketing, buying, design management, consultancy and general management.
This broadly based knowledge and skills set underpins the way she operates:
listening to organisations
helping clients identify the real problem or opportunity
framing the commercial project
linking to the expert who will work with clients to deliver on the project
all supporting design and delivery of projects with positive impact on workplace performance.