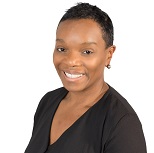 Susie Wolstenholme
Interim Director of Education and Student Experience / Head of Division
Business / Business and Enterprise
Susie Wolstenholme works in the Division of Business and Enterprise, LBSU Business School. With a BSc (Hons) Business Information Technology for the University of Central Lancashire and an Executive MBA for Bradford University's School of Management, she specialises in the area of Management of Information Systems and E-Business.
Susie is the Course Director for the MSc International Business Management, MSc Business Project Management, PGCert LLL Project Management, BA (Hons) Business Studies and BA (Hons) Business Administration.
She teaches a range of subjects at undergraduate and postgraduate level including management and information systems, e-business and technology.
With over 15 years of teaching experience she is also responsible for undergraduate dissertations and for the development of both intra-curricular and extra-curricular activities in the areas of employability, placements and work experience.
Susie specialises in the delivery of Management Information Systems and E-Commerce Strategy. She has experience in delivering modules at all levels and of supervising dissertations to Master's level. She has extensive experience of course design and validation, and also of curriculum design within her discipline area and business-related subjects.
Susie also has experience of teaching ESOL in China and Hungary.
Susie's research interests are in curriculum development and employability.
Working with employers to develop work experience and opportunities and events for undergraduate students.