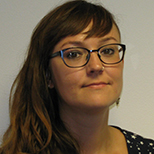 Dr Sumi Hollingworth
Senior Research Fellow: Weeks Centre for Social and Policy Research
Sumi recently joined the Weeks Centre for Social and Policy Research at London South Bank University from IPSE at London Metropolitan University, where she was a senior research fellow in education. She graduated in Sociology (BA, MSc) from the University of Reading in 2003, and recently completed her PhD at London Metropolitan University. Sumi has worked in an academic research environment for ten years, working on collaborative, externally funded research in education and social policy. She has also taught at undergraduate and postgraduate levels in sociology, education, cultural studies and social research methods. Sumi is a sociologist of youth and education and her research explores intersecting inequalities of social class, race and gender in the context of education and compulsory schooling. Her work is interdisciplinary, drawing on sociology; youth studies and geography. Her doctoral research was on social mixing and friendship formation amongst urban youth.
At London Metropolitan University Sumi was a core member of the teaching team for the Doctorate of Education (EdD), and module convener for Conducting Educational Research: Research Methodology Part 2 (undertaking a Pilot Study).
She also taught on BA Education Studies modules: Cultural Studies in Education; Language and Diversity in Education; Reading Educational Research 1 and the MA Social Research module: Social Research Principles and Practice; and was involved in co-delivering a Multivalent Masters Module and short course, Promoting Equalities; Human Rights and Active Citizenship.
Sumi has also taught as a Visiting Lecturer at Goldsmiths on the MA Education: Culture, Language and Identity.
From 2009-10 Sumi was Director of Multiverse.ac.uk Addressing Diversity and Achievement', an Initial Teacher Education Professional Resource Network (IPRN), funded by the Training and Development Agency for Schools (TDA) which involved editorial commissioning of and responsibility for online resources for teacher educators.
Sumi's research interests and expertise includes:
youth transitions
access to the creative sector
inequalities of class, race and gender
social mixing
parents and parenting
A list of Sumi's research projects and funding can be found here
Youth transitions, identities and aspirations
A key area of Sumi's work explores the formation of youth identities through educational transitions. On this topic she has published a co-authored book on Urban youth and schooling (2010 OU Press) with Louise Archer and Heather Mendick, researching students who 'drop out' of school. She has recently worked with Carole Leathwood and Ayo Mansaray exploring the school's role in promoting young people's aspirations for Higher Education. She has also researched young people's aspirations for careers in the new media and creative sectors, and is currently researching the impact of an arts qualification, Arts Award, on young people's future trajectories. She is concerned with critiquing discourses of a poverty of aspirations and her academic work seeks to socialise and spatialise aspirations discourses: to understand and explore how young people's imagined futures are shaped by local classed, raced and gendered cultures of education and work (see Allen and Hollingworth, 2013).
Sumi has an academic interest in the implications and repercussions of the English riots for youth and young people and co-organised a conference on The Riots One Year On (2011), with Kim Allen, Yvette Taylor and Ayo Mansaray, has co-edited a special issue on the topic for Sociological Research Online, and is writing a proposal for an edited collection on Riotous Subjects.
Access to the arts and creative sector
Sumi has developed research expertise in access to the creative and cultural sector and labour markets. She is currently leading a research project funded by Trinity College London and Arts Council England, on the impact of the qualification Arts Award on young people's future transitions. She has worked on research on equality issues in Higher Education work placements and internships in the arts and has led a small grant project exploring the imagined futures of working class young people for careers in the creative sector. Theoretically I am interested in ideas of the neoliberal enterprising subject and how this subject is embedded and embodied in young people engaging with the creative sector (Allen et al. 2013).
Inequalities and privileges of class, race and gender
A significant impetus for the research that Sumi does is to uncover the hidden workings of gender, 'race' and social class privilege which is so central to (and silent in) educational success. She has worked on various research through the New Labour years investigating gender, social class and ethnic inequalities in educational achievement. She has worked with Diane Reay and has researched and written about the white middle classes in urban schools (see Reay, Hollingworth et al, 2007; Hollingworth and Williams, 2009, 2010).
Social mix, mixing and multiculture
Sumi's current research on social mixing draws together diverse literature on the urban and multiculture; youth subcultural studies; feminist friendship studies, and a cultural class analysis. She is interested in exploring the practices and processes which lead to differentiation and stratification in urban young people's friendship groupings and the pivotal role of governmental regimes of schooling. Her recent article on social mixing and urban youth (with Ayo Mansaray) won the British Sociological Association (BSA) SAGE Prize for Innovation and Excellence 2013.
Parents and parenting
Parents and parenting have been a significant policy focus in the education and youth sectors and Sumi has worked on various research projects which take parents as their empirical focus including research which explores parents' engagement in early years services; parents' use of technology in their children's learning; and parental school choice. In these studies she has been concerned with problematising the notion of 'hard to reach' parents (Osgood et al. 2013) and exploring the classed nature of parental engagement (Hollingworth and Williams, 2010; Hollingworth et al, 2011).
Research Funding Awarded:
£135,000. Trinity College London and Arts Council England: An Impact Study of Arts Award. (2012- 2015)
£2,500 Arvon and the Calouste Gulbenkian Foundation: Language diversity and attainment in English schools: a scoping study. (2012)
£100, 000 Becta: Parental Engagement, Learning in Families and Technology. (2008-2009)
£39,000 Becta: The impact of new media technologies used in learning on young people's career aspirations. (2008-9)
£10,000 V Inspired and The Aldridge Foundation: Evaluation of We Are What We Do youth social programme. (2008-2010) (Co-Investigator)
£100,000 Training and Development Agency for Schools (TDA): Multiverse.ac.uk: initial teacher education professional resource network for race equality(2009-10)
£200,000 Becta: Technology, school improvement and social equity. (2007-8)
Other select research projects:
DfE: Investigation of School and College Level Strategies to Raise the Aspirations of High-Achieving Disadvantaged Pupils to Pursue Higher Education (with BMRB-TNS). 2012-13. PI Carole Leathwood.
Youth Music: Involving 'hard to reach' parents in Early Years music-making: research project. 2010- 2012. PI Jayne Osgood.
DfE: An Evaluation of the City Challenge Programme. 2010-12. PI Merryn Hutchings.
Equality Challenge Unit (ECU): Equality Issues in Higher Education Work Placements in the Arts and Cultural Sector, 2010-2011. PI Jocey Quinn.
British Academy: Young people as social and political actors, 2008-9, PI Alistair Ross.
UK Resource Centre for women in SET: Mathematical Images and Gender Identities, 2007-8. PI Heather Mendick
ESRC (RES-148-25-0023): Identities, educational choice and the white urban middle classes. 2005-2007: ESRC Identities and Social Action Programme. PI Diane Reay
Esmee Fairbairn Foundation: Inner-city pupils' identities, aspirations and post-16 routes, funded by the 2004-2005. PI Louise Archer
SEQUAL Partnership (EU): Employment barriers for refugees and Asylum Seekers in London, with the Refugee Assessment and Guidance Unit (RAGU). 2004-2005. PI Louise Archer
---
Sumi has worked in a research and development capacity with various youth education and social enterprise organisations including We Are What We Do; Arvon; Youth Music; the Young Foundation; Toynbee Hall. She is co-organiser of an ESRC funded network on Education and Culture which has held a series of events to generate dialogue between academia and cultural and educational sectors.
She has a good network of schools, teachers, education professionals and teacher education providers through her research in education, and her work with Multiverse.ac.uk and Arts Award.
Sumi is an invited member of the Runnymede Trust Academic Forum generating dialogue between academia and organisations working on issues of race equality, and was director of Multiverse.ac.uk, a resource network and website for teacher educators concerned with teaching for race equality.