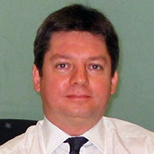 Steve Balmont
Independent Governor
Steve is a long-serving professional pension trustee director with Law Debenture acting for the occupational pension schemes of many well-known organisations ranging from those with assets of several billions to other much smaller schemes.
He has been a member of various committees and working parties associated with occupational pensions including an FCA committee on actuarial practice, the Pensions and Lifetime Savings Association and most recently the Working Group responsible for the Pensions SORP. Steve has lectured and published articles on pension governance and related pensions matters.
Steve was born in South Wales and educated in the North West of England, graduating in Economics from Liverpool University in 1982. He qualified as a Chartered Accountant and worked predominantly in public practice and, for a couple of years, for an Austrian investment bank in London. He joined Law Debenture in 2000.
He served for several years as an independent, co-opted member of the Audit Committee of London South Bank University before joining the Board of Governors in 2008. He currently chairs the Audit Committee.
His various interests include his musical son, his fashion designer daughter, rugby union (as a spectator since retiring from playing) and diverse interests in the arts, sports and travel. He lives in Kennington.