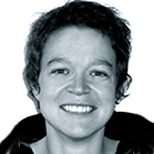 Prof. Yvette Taylor
Head of the Weeks Centre for Social and Policy Research
Professor Yvette Taylor is Head of the Weeks Centre for Social and Policy Research at London South Bank University (LSBU).
LSBU's Week Centre produces world leading, cutting edge research through three dynamic groups: the Families and Social Capital Group, the International Development, Emergencies and Refugees Group, and the Criminology and Crime Prevention Group.
Yvette's research is on the intersections of class, gender and sexuality and how these play out in everyday contexts, from the politics of parenting to the geographies of regeneration and from 'queer' to more normative lives.
Yvette was previously a Senior Lecturer, at Newcastle University (UK) and Fulbright Distinguished Scholar (2010-11), Rutgers University (USA), where she undertook a project on citizenship and LGBT 'rights'.
She has worked as a researcher on projects on young care leavers, child-abuse and same-sex domestic violence. She has also participated in the One to World Global Classroom Programme (USA) in New York.
Professor Taylor is the lead academic for the new MA in Gender and Sexuality which started at LSBU in September 2013.
The Weeks Centre, which comprises over 40 academics, including International Visiting Fellows, is internationally recognised for its publications, research environment and externally funded research and consultancy. Three quarters of LSBU's research into Social Work and Social Policy was awarded a top quality rating of 3* for 'environment' - "conducive to producing research of internationally excellent quality, in terms of its vitality and sustainability" - Research Excellence Framework (REF) 2014.
Professor Taylor's specialist areas include:
Gender and sexuality
Class and social movement
Families and relationships
Citizenship, regeneration and regionalism
Education
Yvette Taylor has worked as a course director on MA level courses at LSBU. She obtained a Postgraduate Certificate in Academic Practice from Newcastle University in 2008 and was Nominated for the Vice-Chancellor's Distinguished Teacher Award (2010).
As a Senior Lecturer at Newcastle University (2005-2011), Yvette's optional (3rd yr.) courses included 'Intimacies: Relations, Exchanges, Affects' and 'Class: Continuations and Transformations'. Yvette has run postgraduate workshops on Intersectionality' and Feminist Epistemology', supervised UG & Masters Dissertations since 2004 and taught on a range of courses including: Social Divisions and Inequality' (MA); Feminism and Sexuality' (MA); Social Change and Transformations' (2nd yr); Imagining Sociology: An Introduction to the Discipline (1st yr); Transformations in Modern Societies' (1st yr.), Individual and Society' (1st yr), Sociological Methods'(1st yr).
She taught on the One to World Global Classroom programme (Brooklyn and Queens, New York, 2010-2011). With Weeks Centre colleagues, she implemented the ESRC funded 'Expanding the Feminist Classroom through Digital Pedagogies' (2012-13).
PhD students/Postdocs
Yvette was the named mentor on an ESRC postdoctoral award (2012-13) Queer lives and urban space: from Russia to the new Europe' (£75,000) and has two successfully completed student (ESRC-funded) Rachel Jones Gay Men and Lesbians' Perceptions of the Family' (pass with minor corrections, 2010) Vicky Mountford (2007-11), Higher Education in the North East: Exploring Intersections of Class and Gender' (pass with minor corrections, 2012).
She currently supervises five PhD students, including full-time ESRC funded PhD student Michelle Addison (2009-2011), Neil Adams Rural regions in Europe in the context of the territorial cohesion agenda' (2012-2017) and ISSR funded students: Jaya Gajparia Girls' child poverty in India' (2012-2015); Ellis Ciruello Transgender Lives' (2012-2015); Jill Wilkens Civil Partnership and Lived Realities' (2012-2015). Thesis Examiner: Kyja Noack-Lundberg (2012) Queer Women's Experience in Public Spaces' (external); Barbara Panuzzo (2012) Feminist Hip-Hop' (internal).
Professor Yvette Taylor's research has resulted in 13 books, including 3 monographs and 10 edited collections, with a further 3 in progress; she co-edits Advances in Critical Diversities Routledge book series. Research monographs include:
ESRC-funded 'Fitting into place? Class and Gender Geographies and Temporalities' (Ashgate, 2012)
Working-Class Lesbian Life: Classed Outsiders (Palgrave, 2007)
'Lesbian and Gay Parents: Social and Educational Capitals' (Palgrave, 2009), which was based on British Academy funded research
Yvette is currently completing a British Academy Mid-Career Fellowship (2013-2014) for the project 'Critical Terrain, Dividing Lines & Lives: Re-Placing North-South Regionalism'. She has articles in a range of journals including British Journal of the Sociology of Education, European Societies, Social and Cultural Geography, Emotion, Space & Society, Feminist Theory, as well as recent Special Issues in Sexualities, Sociological Research Online, and Families, Relationships & Societies.
Yvette is also working on an ESRC standard grant Making space for queer identifying religious youth' (2011-2013), with forthcoming articles in the Journal of Lesbian Studies and New Media & Society. She recently completed an ESRC (2007-2009) funded project From the Coal Face to the Car Park? Intersections of Class and Gender in the North East of England'. She regularly blogs on the Weeks Centre's blog and the Gender and Education Association (GEA) websites.
See https://lsbu.academia.edu/YvetteTaylor for more details
Fellow, The Higher Education Academy (UK)
British Sociological Association (BSA)
European Sociological Association
Feminist and Women's Studies Association (FWSA)
American Sociological Association (ASA)
Gender and Education Association (GEA)
Royal Geographical Society (RGS-IGB)
British Fulbright Scholars Association
Professor Yvette Taylor has been Visiting Scholar at Concordia University (2009); University of California, Berkeley (2012); Australian National University (2012) and McGill (2013).
In 2010-2011 she was awarded a Fulbright Distinguished Scholars Award held at Rutgers University, US. Yvette referees for and sits on Editorial Boards Sociology (2011-); Sexualities (2010-Present); Sociological Research Online (2005-8) and Network (2005-08) (Deputy Editor, 2008). Chair of Editorial Board, Sociological Research Online (2011-Present) Executive Committee Member, Feminist and Women's Studies Association (2005-2009); Sexuality and Space Queer Research Group. Executive Committee Member of Sexualities Network, European Sociological Association. Co-convener (with Prof. Val Gillies, LSBU) BSA Families and Relationships Study Group. Advisory Panel Member of the ESRC-funded project 'Enduring Love? Couple relationships in the 21st Century' (co-directed by Dr Janet Fink and Dr Jacqui Gabb. REF reviewer (Manchester Metropolitan University, 2012-13).