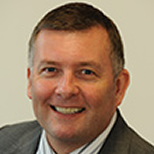 Scott King
Course Director - MSc Real Estate
Built Environment and Architecture / Construction, Property and Surveying
Scott is a chartered surveyor specialising in commercial property in the Department of Property Surveying & Construction at LSBU. He specialises in property valuation, property sales, property lettings, landlord and tenant relationships. His interests are in business management and business coaching and he has developed performance enhancing coaching programmes for property professionals.
Scott's first degree is in real estate and his other qualifications include a Post Graduate Certificate in Education and an MBA.
He has extensive consultancy experience which includes developing the landlord and tenant relationship for start-up retailers, developing performance management techniques for real estate sales professionals, creating marketing strategies for small to medium sized estate agencies, creating and developing commercial departments for companies wanting to diversify and expand their market share.
Scott is a qualified business coach, interested in research into team building and effective leadership. The students that Scott supervises for their dissertations have greatly benefitted from his experience in this field.
More recently, Scott has worked with the senior management team at LSBU in developing a coherent equality, diversity and inclusion (EDI) strategy through being a member of the university wide EDI Steering Group and chairing one of the university's staff support groups.
Scott has almost 30 years experience of teaching at both undergraduate and postgraduate levels.
His first job was as a valuations surveyor and he now specialises in teaching the following courses:
Introduction to Valuations
Applied Valuations
Advanced Valuations
Scott brings a great deal of consultancy experience into the classroom. He has taught:
Financial Appraisal
Business Management
Real Estate Brokerage
Estate and Property Management
Development Economics
Development Valuations
Estate Agency Law and Practice
Professional Practice
In 2016 he was the runner up for the Outstanding Lecturer category in the NUS Teaching Excellence Awards.
In 2017 he was nominated for the Outstanding Lecturer category in the NUS Teaching Excellence Awards.
In 2019 he was the winner for Equality, Diversity and Inclusion in the NUS Teaching Excellence Awards.
2016, COBRA Conference, Paper Reviewer
Is a property market data collection template essential to solving property valuation data problems in Ghana?
2015, MIPIM Conference, Chair of Debate
How does industrial property contribute to UK economic growth?
2012, UK TV Channel, Adviser
Research into first time buyer trends which was used to promote the launch of the 'First Homes' television series. Carried out 13 interviews on national radio including the BBC while Gaby Roslyn co promoted the series on national television.
2011 & 2012, Property Week Article, Co Author
Graduate recruitment trends.
Associate Member of the Royal Institution of Chartered Surveyors.
2018 – 2019 External examiner at Portsmouth University.
2014 – 2018 External examiner at the University College of Estate Management
2008 – 2011 External examiner at the University of the West of England
2008 Visiting lecturer at CASS Business School, London
2006 Visiting lecturer at Ion Mincu University of Architecture and Urbanism, Romania