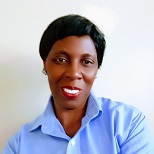 Sarah Esegbona-Adeigbe
Senior Lecturer
Health and Social Care / Adult Nursing and Midwifery
Sarah is a senior midwifery lecturer and the course director for the short midwifery programme at London South Bank University and leads modules on complex needs in childbirth. She is currently undertaking a PhD at the University of Hertfordshire exploring the perceptions of Nigerian women and midwives of cultural competency in antenatal care.
Sarah has been a registered nurse and midwife for over 25 years. She has worked in the UK and the USA and volunteered in Africa supporting the fistula campaign and teaching midwifery skills and drills. Sarah is passionate about improving the pregnancy outcomes for high risk women during pregnancy and exploring the cultural needs of women. In her previous FMU role, she was the caseload midwife for pregnant women with sickle cell anaemia and thalassaemia and counselled couples on haemoglobinopathies screening and diagnostic testing.
Sarah sat for eight years as a NMC fitness to practice panellist and has in-depth knowledge of professional regulation and fitness to practice and is currently involved in working with organisations that focus on supporting the professional practice of midwives. Sarah has also published papers on culture, black African women and pregnancy, sickle cell anaemia and FGM. In her former role as a RCN midwifery forum committee member Sarah has also contributed to RCN guidance on FGM.
Complex Needs in Childbirth
Professional regulation
Research
Culture and Health
Sarah Esegbona-Adeigbe is currently involved in a systematic review for the OPAL study - a multicentre randomised trial of the effectiveness and cost effectiveness of basic versus biofeedback mediated intensive pelvic floor muscles training (PFMT) for female stress or mixed Urinary Incontinence (UI) (March 2014 to present).
Sarah was the recruiter for the Non-invasive Prenatal Testing (NIPT) study at St George's NHS Trust, which ran from January 2014 to March 2015.
Royal College of Nursing
Member of the midwifery forum of the Royal College of Nursing
Fellow of the Higher Education Academy
Nursing and Midwifery Council
Black Midwives Network
Maternity and Midwifery Forum- Advisory panel
Quality Maternity and Newborn Care Research Alliance - group member 2020